Thursday, October 11, 2018 @ 2:13 PM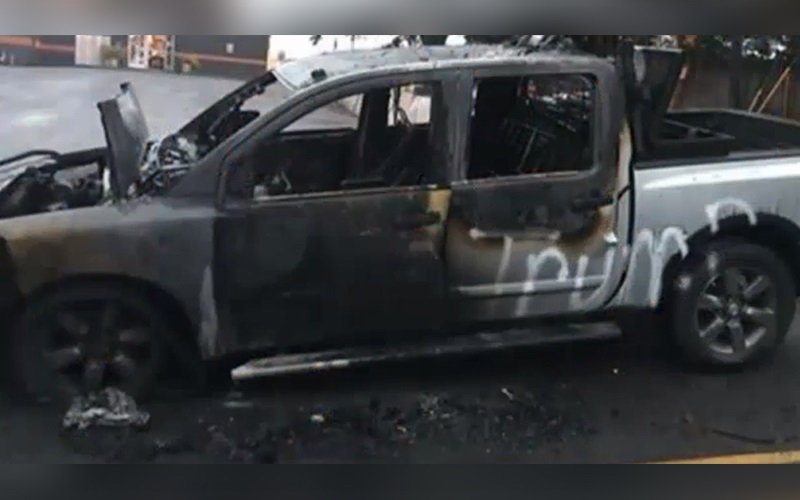 ATTENTION: Major social media outlets are finding ways to block the conservative/evangelical viewpoint. Click here for daily electronic delivery of The Stand's Daily Digest - the day's top blogs from AFA.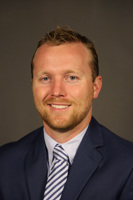 Walker Wildmon
Vice President Operations
MORE
"I really worry that someone is going to be killed and that those who are ratcheting up the conversation — they have to realize that they bear some responsibility if this elevates to violence..." said Senator Rand Paul of Kentucky.
"If this elevates" Senator Paul?  It has been here since before the 2016 election and continues now.
Johnny MacKay of Vancouver, Washington, believes his truck got burned and spray painted in October of 2018 because of a Trump sticker he added just one week before the incident!
Whether that was the motive (spray painting Trump on the truck seems to lead that way) or not, MacKay gets the point when he says, "If you say anything that someone doesn't like, you are ultimately a target.  You're automatically the enemy, and they have to hurt you."
If you listen to liberal media outlets and the Democrats at how they've described President Trump and his supporters over the last three years it is no surprise that things have become violent.  During the 2016 election, violent protests and rioting against candidate Donald Trump were common.
In April of 2016, hundreds of protesters blocked the streets outside of the California GOP convention causing candidate Donald Trump to have to exit his car and walk several hundred yards to enter the building through the back door.
According to CNN, "Earlier in the day, Chris Conway, a 51-year-old Trump supporter who was wearing the GOP front-runner's famous 'Make America Great Again' cap, claimed he was kicked, punched and spit on by Trump protesters, though he wasn't seeking medical attention. Police, apparently concerned for his safety, eventually pulled him over hedges outside the hotel and away from the crowd."
This is only the beginning of a barrage of violent words leading to violent acts.
In June of 2016 candidate Trump held a rally in San Jose, California where it once again turned violent. Trump supporters were bullied and accosted outside of the event. According to NBC News, "Some Trump supporters were punched. One woman wearing a 'Trump' jersey was cornered, spat on, and pelted with eggs and water bottles."
Protest such as the ones mentioned above occurred in multiple cities across America leading up to the 2016 election.
Did things calm down after the November 2016 election? No, they only escalated.
In the days following the election a protest occurred in Washington, D.C. called the "Women's March." One of the keynote speakers at the event was singer/songwriter Madonna. She began her speech by saying, "welcome to the revolution of love" then soon after used the expletives.
Using her status as a celebrity, she shared her thoughts of violence to seed their minds, "Yes, I am outraged, yes I have thought an awful lot about blowing up the White House."
A similar incident occurred in mid-2017 when comedian Kathy Griffin posed for a picture with a bloody severed head of President Donald Trump. According to reports, Griffin became the subject of a Secret Service investigation after this outrageous stunt. 
Violent words can lead to violent acts.  It's not just about blowing off steam.
One of the most disturbing instances of anti-Trump hate occurred in June of 2017, a few weeks after the Kathy Griffin stunt, when a gunman opened fire on Republican Congressmen in Alexandria, VA as they practiced in preparation for an annual baseball game.
According to the New York Daily News, the gunman by the name of James Hodgkinson "belonged to a Facebook group with the foreboding name 'Terminate the Republican Party.' A 2015 post actually mentioned Steve Scalise, the lone congressman wounded in the shooting spree. 'Here's a Republican that should lose his job, but they gave him a raise,' read Hodgkinson's critique."
And one of his Facebook postings three months prior to shooting Scalise took direct aim at President Trump: 'Trump is a Traitor. Trump Has Destroyed Our Democracy. It's Time to Destroy Trump and Co.'
Hodgkinson shot Congressman Scalise multiple times, and Scalise nearly died. 
A more recent example of this unacceptable and violent behavior is when Senators Ted Cruz, Mitch McConnell, and others were accosted at multiple locations in Washington, D.C. Sen. Cruz was forced out of a restaurant by Democrat mobsters while trying to have dinner with his wife. Sen. McConnell was at Reagan National Airport when at least one female Democrat activist approached him and harassed him for a few minutes.
The Atrocity of Irresponsible Authority Figures Clinton, Booker and other Dems
I'm not done, because they're not done!  Democratic leaders are intentionally stoking a fire, forgetting that fires can become out of control blazes which burn us all down.
As recently as this week, according to OneNewsNow, former Secretary of State Hillary Clinton told a host on CNN that "you cannot be civil with a political party that wants to destroy what you stand for – what you care about, that's why I believe – if we are fortunate enough to win back the House and or the Senate – that's when civility can start again."
Also this week, Senator Cory (Spartacus) Booker told an audience to "go to the Hill today. Get up and, please, get up in the face of some congresspeople."
I could go on with more examples similar to the ones above.
Where the First Amendment Doesn't Apply and What to Do
Sen. Paul is correct that those ratcheting up the conversation and encouraging violence should share the responsibility. 
The law doesn't allow for some of these incivilities.  For instance, the First Amendment doesn't protect someone's freedom of speech if they falsely shout fire in a crowded theater, so Clinton, Booker, and others should be held responsible too.  Their words may represent to society a "clear and present danger" as ruled in Schenck v. the United States in 1919.
Ever since Donald Trump became the Republican nominee, and even prior, Democrats have been constantly ramping up the dangerous rhetoric against conservatives and Republicans. Someone is going to die. Steve Scalise almost died. All because of the hyped-up rhetoric of the Democrats.
My response to those who feel threatened by the violence of the Democrats: vote your values on November 6, 2018.
Want to be an informed voter so you can vote those values? You can find the AFA Action voter guide by clicking here.
Please Note: We moderate all reader comments, usually within 24 hours of posting (longer on weekends). Please limit your comment to 300 words or less and ensure it addresses the content. Comments that contain a link (URL), an inordinate number of words in ALL CAPS, rude remarks directed at the author or other readers, or profanity/vulgarity will not be approved.