Friday, December 14, 2018 @ 11:29 AM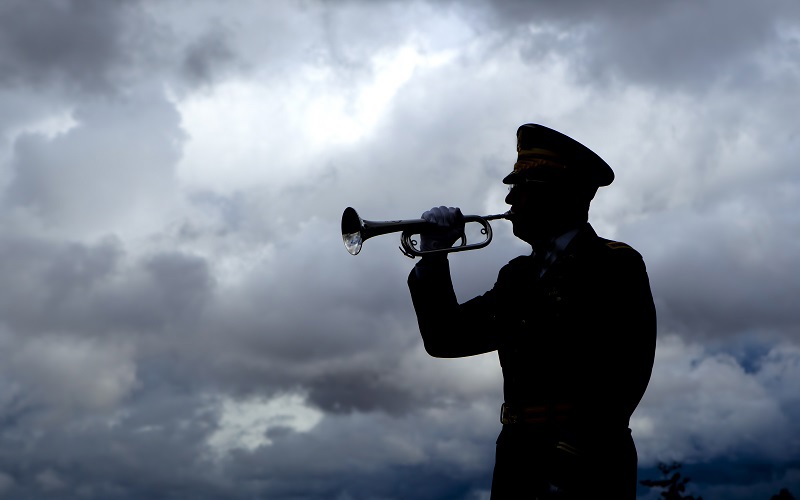 ATTENTION: Major social media outlets are finding ways to block the conservative/evangelical viewpoint. Click here for daily electronic delivery of The Stand's Daily Digest - the day's top blogs from AFA.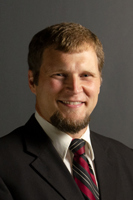 Matthew White
The Stand Writer
MORE
Pride
"We have the watch Shipmate…you stand relieved," were the graveside words which connected the rainy day of December 7, 2018, all the way back to December 7, 1941, "the date which will live in infamy."  These two days, along with the time I served in the military, strengthened and renewed my American pride.
Pearl Harbor. December 7, 1941.
World War II had begun for America. While soldiers went to war, the folks back home got to work. People scoured the land for scrap metal and rubber and even saved bacon grease. (Glycerin in recycled fat was used for ammunition.) By the end of the war in 1945, American civilian workers had built 14,000 ships, 88,000 tanks, 300,000 airplanes, and millions of weapons.
Is that American pride still intact today?
A recent survey suggests that might not be the case. A Gallup poll, conducted June of this year, asked adults how proud they are to be Americans. For the first time in Gallup's 18-year history of asking this question, less than a majority (only 47%) describe themselves as being "extremely proud."
How could over half of those who are blessed to live in the greatest nation on earth fail to recognize just how fortunate they are?
Now, please don't misunderstand me. I realize our country has drifted, and most of us likely long for a sense of national pride and unity experienced by the generation who lived through one of the most trying times for our nation nearly 80 years ago. Many of us think back on that time in history and recognize that we don't even look like the same nation, and wonder if it could ever be that way again.  
We certainly don't want the pain and hardship of battle, but there is no denying that our nation stepped up in a big way when we were thrust into World War II. Everything changed, both on the battlefield and on the home front.
Over 16 million of our brave men and women served in the armed forces. However, they were never alone in the fight. It required the support of the entire nation to help them achieve victory. 
President Roosevelt inspired the whole country to help in the war effort when he addressed Congress less than a month after the attack on Pearl Harbor. He said:
Powerful enemies must be outfought and outproduced. Victory depends on the courage, skill, and devotion of [those] who join hands with us in the fight for freedom. But victory also depends upon efforts behind the lines—in the mines, in the shops, on the farms.
We cannot outfight our enemies unless, at the same time, we outproduce our enemies. It is not enough to turn out just a few more planes, … tanks, … guns, [and] ships, than … our enemies. We must outproduce them overwhelmingly so that there can be no question of our ability to provide a crushing superiority of equipment in any theater of the world war.
And we shall succeed. …The struggle for liberty first made us a Nation. The vitality, strength, and adaptability of a social order built on freedom and individual responsibility will again triumph.
Realizing that freedom was at stake, America accepted the task, made great sacrifices, and became instrumental in defeating the Axis Powers.
As a result of this national resolve, with less than a year left in the war, in a speech to the Navy, President Roosevelt announced with pride:
I need not repeat the figures. The facts speak for themselves...These men could not have been armed and equipped as they are had it not been for the miracle of production here at home. The production which has flowed from the country to all the battlefronts of the world has been due to the efforts of American business, American labor, and American farmers, working together as a patriotic team.
Much time has passed since then, and there's no doubt our patriotism has dwindled; but even though it's not the nation the "greatest generation" left us, it's still one that is worth being proud of.
Seventy-seven years later a fallen soldier is returned home.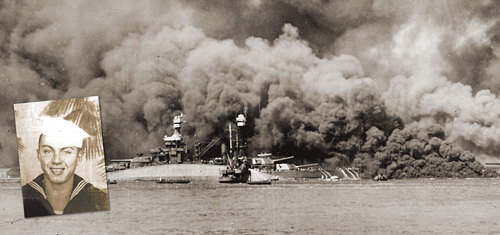 Sometimes it simply takes a unique experience to remind us of that and help us renew the pride within. 
For me, Friday, December 7, 2018, was one of those days.   
Exactly 77 years to the day after the attack on Pearl Harbor, a soldier who witnessed that "date that will live in infamy" was returned home to Mississippi to be given a proper funeral and be laid to rest. 
Aviation Machinist's Mate 2nd Class Durrell Wade was one of just over 2400 deaths that day. Specifically, he was one of 429 serving on the USS Oklahoma that gave their full measure of devotion.
In a brief article I wrote in the November AFA Journal, I expressed my concerns that there would be very few people present to welcome this hero home and pay their respects.  I'm proud to report that I was wrong. 
The reception he received was amazing. We arrived at the local funeral home where a visitation and short service would be held before a procession would take him to his final resting place at North Mississippi Veterans Memorial Cemetery in Kilmichael, MS.
I was amazed as I walked through the full parking lot to see license plates from at least 8 states, not including our own.  The funeral home that I had worried would be desolate and silent was overflowing with people.  It was as full as I have ever seen it, with standing room only by the time the service began. 
After a brief service, seven sailors picked up the flag-draped casket and placed it in the hearse that would take his remains on the final leg of his long journey home.    
I can't speak for anyone else, but in no way did I anticipate the tribute that would be paid to Mr. Wade over the next 45 miles.  After one final loop around the town square, the procession headed out where, just on the outskirts, it would be greeted by local students cheering and waving flags, as well as numerous local townspeople waving flags, saluting, and holding their hands over their hearts.  Then just beyond the crowd the local power company used a bucket truck to hoist a giant flag high above the road for the fallen soldier to pass under. 
In only a few miles that experience would be repeated, when the long line of cars would pass through Slate Springs, Mr. Wade's hometown. The same thing would then happen in a third town, and then a fourth.
Not only did the local towns come out for support on that cold, rainy day, but so many individuals scattered all along the rural highways did as well. They stood in their driveways or lined the roads and medians in various places. Although most of the opposing traffic was unaware who the procession was for, they obviously knew it was a soldier as many of them parked their cars on the shoulder of the highway and quickly got out to salute or place their hand over their heart.
In each place the scene was the same—men, women, and children, proud Americans, cheering, saluting, waving flags, standing with hands over hearts, paying tribute to a true hero that none of them knew. 
A few instances were particularly moving to me. 
I saw one elderly lady, too frail to walk to the roadside, standing obscurely on her front porch. As she leaned on a cane with one hand, she proudly waved a flag with the other. On down the road, I noticed an elderly gentleman sitting alone in his truck, with his salute resting on his steering wheel, lacking the strength to hold it himself through such a long procession. Later, I saw another veteran holding tightly to the door of his truck as he stood at attention. Though his body was feeble and his posture was stooped, he rendered his best salute for his fellow soldier.
At the cemetery, the family was seated, and the crowd of more than 200 drew in close around them. The ceremony was solemn, yet inspiring. Of all the remarkable things to witness: Taps being played, a 21-gun salute, the folding of the flag and presentation to the last remaining sister, and hearing our governor's moving speech…. What will continue to stick with me are the closing remarks of Captain Brian S. Horstman, Commanding Officer, Naval Air Station Meridian:
I encourage each of us to never forget how much AM2 Wade loved us and what it is that compelled him to make the sacrifices that he made for us. Then, I hope you will join me in a prayer of Thanksgiving. Thankful that there are people in the world like AM2 Wade and ask for God's blessings for these heroes who are serving in harm's way, that they may return home safely, with honor, to live a full life in the country that they fought so hard to keep free.
Fair Winds and Following Seas AM2 Wade. We have the watch Shipmate...You stand relieved.
"We have the watch!" May we never forget that we have the freedoms we enjoy today because there is always a brave service member somewhere standing watch. 
I hope you're not part of that majority whose pride is waning. I'm so thankful that God has shown this great country His favor, and I'm so blessed to live in the land of the free and the home of the brave.
I am, and forever will be, proud to be an American!
Editor's Note:  See also this article published the day of the funeral.
Matthew White is a veteran who is also a pastor and a staff writer for AFA's Journal and The Stand.  He served in the Army National Guard in Iraq during the Global War on Terrorism. He received the Army Commendation Medal, the Army Achievement Medal, the National Defense Service Medal, and the Global War on Terrorism Service Medal.