Friday, December 07, 2018 @ 12:09 PM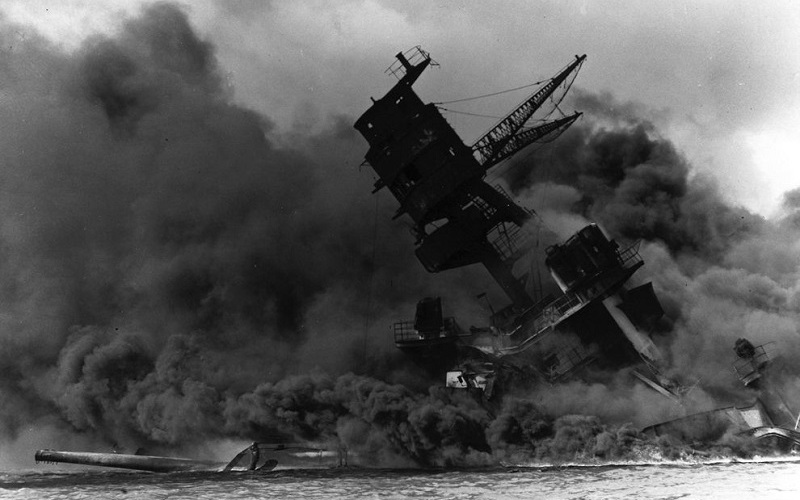 ATTENTION: Major social media outlets are finding ways to block the conservative/evangelical viewpoint. Click here for daily electronic delivery of The Stand's Daily Digest - the day's top blogs from AFA.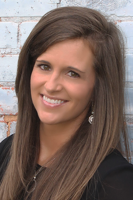 Whitney White
Children's Book Author
MORE
In 1936, a young man from rural Mississippi with a great love for his country enlisted in the Navy. Having been raised in a close-knit community with dirt roads and cotton fields, he was embarking on a journey that was drastically different from the life he had known. As he traveled over 4,000 miles away from home, the scenery was breathtaking and unlike anything the country boy had ever laid eyes on. Though military life was quite an adjustment and he missed his family, he was overwhelmingly proud to serve on the U.S. naval base, Pearl Harbor, near Honolulu, Hawaii.
 On September 27, 1941, he wrote home to inform his family that he had passed his tests and been promoted to chief aviation machinist mate on board the USS Oklahoma. Even though his time was up and he could return to his old life, he gladly signed up for an additional four years.
He enjoyed his time in the service and contemplated making a career of it, but he also had big dreams of getting married and starting a family of his own. He would faithfully write to his fiancée, study her picture, and long for the day he could see her. But the long-distance relationship was difficult. It proved to be too much.  In a letter to his family, he told them that she had broken up with him. Still filled with love for her, he later wanted to propose once more but was afraid he couldn't support her on his income through the Navy. Broken hearted, he shared with his family in another letter that she had written to him for the last time to let him know she had married someone else.
The loss of the girl he loved weighed heavily on his heart, but that would soon be the least of his worries. On December 7, 1941, his battleship was hit first and hardest during the devastating Japanese surprise attack. The crew of the USS Oklahoma did everything they could to fight back, but in the first ten minutes of battle, eight torpedoes hit the ship causing it to turn over on its side.
Months prior, this southern boy had assured his sister that the massive war vessel was unsinkable. Tragically, as the ninth torpedo hit, the Oklahoma capsized and became buried in the mud of Pearl Harbor.
Only thirty-two men were cut out of the hull and rescued, while others remained trapped below. Banging and desperate cries for help could be heard for three days. Then came silence. There were 2,402 deaths that day. Four hundred twenty-nine of those were sailors and Marines serving on the USS Oklahoma.
***
On December 7, 1941, a wealthy high school senior at an exclusive boarding school in Andover, Massachusetts, heard that the base in Hawaii had been bombed. At the time, he was the captain of the baseball and soccer team and his senior class president. His future was promising and his family had big expectations, but he knew his plans would have to wait. He had been raised to appreciate his country and serve the public with compassion and sincerity. He didn't hesitate to join the service immediately in an effort to defend his beloved country and protect his family. So, on the very day of his graduation and eighteenth birthday, he left for Boston to be sworn into the United States Navy.
Nearly a year later, he became an officer of the U.S. Naval Reserve and earned his wings as a naval aviator. Just before his nineteenth birthday, he became the youngest pilot in the Navy. He was assigned to fly torpedo bombers off aircraft carriers in the Pacific theater and completed fifty-eight missions during World War II.
On September 2, 1944, while flying a mission to bomb a heavily guarded enemy radio site, his plane was hit by Japanese fire. Though his plane was blazing, he managed to release his bombs on target before bailing out over the ocean tethered to a parachute. As he hit the rough waters, his head was bleeding, his eyes were burning from the smoke in the cockpit, and his flight suit was soaked and heavy. Kicking his shoes off to lighten his load, he searched the water for his other three crew members, only to learn they had perished. Hopelessness overwhelmed him until he caught a glimpse of a bobbing life raft fifty feet away. He pressed on through the pain, swam to the raft, and flung himself into it.
As the wind picked up and began to push him toward Chi Chi Jima, a Japanese island, fear gripped his body.  Frantically, he paddled in the opposite direction until the island became a speck. Later he would learn that his eight other comrades that escaped their planes after being shot down that day, were captured then tortured, stabbed, and beheaded in Chi Chi Jima.
For hours, he drifted alone in the endless waters. Reality began to sink in as he drifted further and further. Vomiting over the side of the raft and writhing in pain, he sobbed as he thought of home. He wondered if he would ever return to the States to see his sweetheart again.
***
Two incredibly courageous men with unforgettable stories. These innocent young men were forever changed by the events on December 7, 1941. Ironically, both of these soldiers, who joined the Navy at such a young age, will be honored by services fit only for heroes this week.
Though their love for country and willing service is their common thread, their stories are vastly different. The hero floating in the tiny raft was miraculously rescued by a US submarine and was the only survivor of the tragic attack that day. He was able to return to his sweetheart and enjoy the blessings of a big family. Eventually, he became the 41st President of the United State of America.
The 24-year-old soldier on board the USS Oklahoma with so much life left to live became entombed in the ship he had such faith and confidence in. He never had the chance to return to his aging father or watch his nieces and nephews grow up. He never found the love of his life or witnessed the miracle of his children's births. He never understood that dreadful December day changed history and thrust America into war. He never knew brave men like George H. W. Bush were so inspired by his service, that they halted their lives to win the war in their memory.
Our whole country was able to witness the services for our late Commander in Chief. People from all over the world came to pay their respects. His five children, seventeen grandchildren, and eight great-grandchildren will grieve his loss and reminisce their beautiful memories with him. After a long life of serving his country, America acknowledged a national day of mourning in his memory, on December 5, 2018, as this patriot was laid to rest.
Two days later, Aviation Machinist's Mate 2nd Class Durrell Wade will also have a special service. After all of these years, he will no longer be "missing in action." Since his remains were just recently identified, he will finally have the service he deserves to honor his bravery and sacrifice. Seventy-seven years later on the date of his death, he will return home to Mississippi. The town he once knew looks nothing like it did when he left. His grieving father who never stopped waiting for him to walk through the door, has passed away. Only one living sister will be there to receive him. Though many will come, there will only be a few in attendance who actually remember the cheerful, good-hearted boy who left home with the world at his fingertips. The memories he was to make, sank with his ship on that dark day.
December 7, 1941, "a date that will live in infamy," changed the world along with hundreds of thousands of lives. As we bid farewell to one hero on December 5 and welcome another home on December 7, may we forever be humbled and challenged by their unwavering decision to stand and fight for the land of the free and the home of the brave.
"I was scared, but I was willing. I was young, but I was ready. I had barely started living when I began to see men die." -George H. W. Bush
Please Note: We moderate all reader comments, usually within 24 hours of posting (longer on weekends). Please limit your comment to 300 words or less and ensure it addresses the content. Comments that contain a link (URL), an inordinate number of words in ALL CAPS, rude remarks directed at the author or other readers, or profanity/vulgarity will not be approved.