Tuesday, January 29, 2019 @ 10:02 AM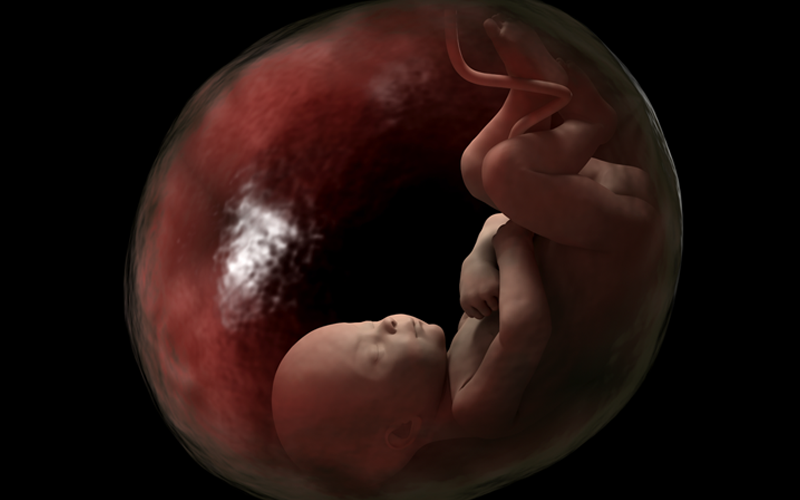 ATTENTION: Major social media outlets are finding ways to block the conservative/evangelical viewpoint. Click here for daily electronic delivery of The Stand's Daily Digest - the day's top blogs from AFA.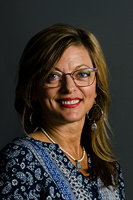 Anne Reed
AFA Journal
MORE
This week New York Governor Andrew Cuomo signed a horrid abortion bill into law. In New York, abortion is now legal for almost any reason up to nine months of pregnancy.  
But how can this be? The Partial-Birth Abortion Ban Act of 2003 left many believing late-term abortions were illegal nationwide. While it seemed to prohibit most "partial-birth abortions," all it really did was change the method of late-term abortions. Now, many abortionists kill the baby by injecting a solution directly into his or her heart while still inside the mother's body.
And others continue to perform partial-birth abortions with a little procedural maneuvering that moves outside the 2003 law's definition of partial-birth abortion:
"[A]n abortion in which the person performing the abortion deliberately and intentionally vaginally delivers a living fetus until, in the case of a head-first presentation, the entire fetal head is outside the body of the mother, or, in the case of breech presentation, any part of the fetal trunk past the [baby's] navel is outside the body of the mother, for the purpose of performing an overt act that the person knows will kill the partially delivered living fetus; and performs the overt act, other than completion of delivery, that kills the partially delivered living fetus."
Although laws vary greatly from state to state concerning restrictions on abortion, late-term abortions are still happening. Some states have no age restriction on abortion at all, and others include broad exceptions so that abortions can literally be performed up until the moment of full-term delivery.
The federal law only completely banned partial-birth abortion when performed on federal property. The majority of states allow it under certain circumstances. 
Lila Rose of LiveAction explains it this way: 
"What likely comes as a surprise to most Americans is that partial-birth abortions have been banned in name only.  The federal law banning partial-birth abortions still allows for the abortionist to partially deliver a child – with her legs dangling outside of her mother or most of her head being delivered – before he kills her.  Anyone can clearly see that the child is only seconds away from being born and having legal protections if it weren't for the abortionist waiting to kill her as she moves through the birth canal." 
This video demonstrates a partial-birth abortion using a doll. An abortionist must only make a few minor adjustments – a few inches – to ensure he or she is within the provisions of the federal law. But if one is just a few inches off, he is a monster – like Kermit Gosnell who is in prison for life. 
New York's "Reproductive Health Act" is shocking for many of us because of its unconcealed disregard for human life. The law makes clear that a child in the womb, at every stage of development, has no rights – by simply defining a "person" as "a human being who has been born and is alive." 
Conversely, it defines abortion as a "fundamental right" [of the mother] and expands the reasons why a mother can have an abortion after 24 weeks gestation. 
Previously, New York law allowed late-term abortions only to protect the life of the mother. But now New York's exception has been expanded to apply to the mother's health. This expansion in terminology is a big deal! 
Here's why. The "health" of a mother extends far beyond her physical health because of the definition established in the 1973 Doe v. Bolton (companion to 1973 Roe v. Wade) case. It defined "health" to include "all factors – physical, emotional, psychological, familial, and the woman's age – relevant to the well-being of the patient." The addition of one word opens the door wide open for late-term abortion on demand. 
Some states use the term health, and others use the term life – or a combination of both. (Click here and scroll down for a table of state-by-state laws.)  In reality, many other states have the same position that's now been established in New York, not necessarily by having such a blatant declaration on the books, but, rather, by failing to have protections in place that offset the judicial precedent set by Doe v. Bolton.
Brothers and sisters, this has been happening under our noses (and our steeples) for years.  It's the brazen and gleeful celebration of New York officials that have shocked us into consciousness.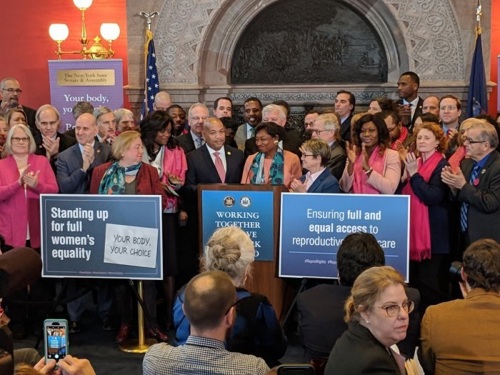 Subtleties just don't do when one is at war. As the collapse of Roe v. Wade grows increasingly imminent, the enemy is growing progressively apparent in its hatred for innocent life. This was evidenced by the recent admission by the newly appointed Planned Parenthood president, Dr. Leana Wen: 
"First, our core mission is providing, protecting and expanding access to abortion and reproductive health care," Wen tweeted. "We will never back down from that fight – it's a fundamental human right and women's lives are at stake." 
Former CEO Cecile Richards zealously guarded this truth for years. But pretensions are coming to an end.

We are in a bloody battle. And we must know that we are ultimately not fighting against legislators and pro-abortion activists, but we are fighting the Devil himself who has come to steal, kill, and destroy. He hates the image bearers of God with a vengeance. 
By the power of the Holy Spirit within believers, let us rise up and defend the defenseless children being put to death. As Proverbs 24:11 puts it: 
Rescue those who are being taken away to death;
hold back those who are stumbling to the slaughter.
Please don't kill the babies! 
Watch Abraham Hamilton's passionate plea:
Please Note: We moderate all reader comments, usually within 24 hours of posting (longer on weekends). Please limit your comment to 300 words or less and ensure it addresses the content. Comments that contain a link (URL), an inordinate number of words in ALL CAPS, rude remarks directed at the author or other readers, or profanity/vulgarity will not be approved.