Tuesday, February 26, 2019 @ 07:40 AM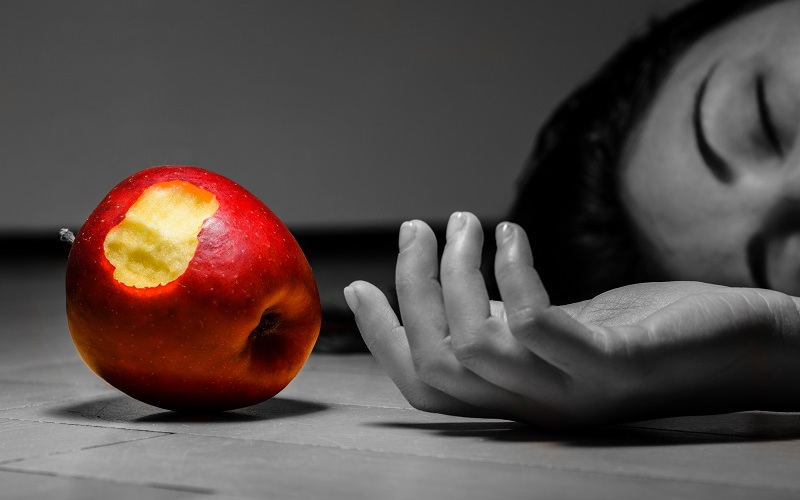 ATTENTION: Major social media outlets are finding ways to block the conservative/evangelical viewpoint. Click here for daily electronic delivery of The Stand's Daily Digest - the day's top blogs from AFA.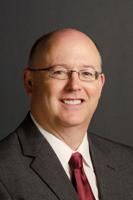 Dr. Robert Youngblood
Assistant Digital Media Editor
MORE
Snow White is being tempted by a magical, shiny apple from the abortion industry.  The apple is promised to relieve the promoted culture of fear about the uncertainty of motherhood and appeal to desires (babies hold you back from all your dreams; my body, my choice). 
Instead, this apple poisons the body, mind, and soul – a perfect example of the antithesis of health.
The disconnect from logic about abortion is that pregnancy's end result of gestation is a human baby.  Abortion ends the end result – a baby, not a fetus.  But the results of the abortion don't end physically or emotionally for the women and possibly their future relationships.
"Three days after my abortion, my breasts started to leak milk," the woman shared. "The abortion clinic told me it was normal. I then felt my milk 'come in' and it triggered a deep emotional depression in my heart. How could I have done such a thing?"
Then, apparently, for 6 to 10 days she will continue to have a reminder from her body's lactation about why she was pregnant – to have a baby, not a fetus.  Instead of becoming "Momma" she had bitten into a world of pain and drama. 
Lies and omissions poison this abortion apple to the core.
Hundreds of women have sworn under the penalty of perjury about the aftereffects of the lies of the abortion industry.  Many more have continued since then to provide legally admissible testimony which may change the laws. 
For example, if you want to read the heartbreaking stories about these women who were told their babies were just a blob of cells so they would get the abortion, you can search this 508-page document presented to Congress by The Justice Foundation.  Just search for "cells."
However, the horrific lies made by abortionists are more than just those.  And it it isn't just their experiences. 
In Gonzales v. Carhart, 550 US 124 (2007), The Justice Foundation shared with the Supreme Court:
Dr. David Reardon, one of the world's leading experts on the effects of abortion on women, further demonstrates the devastating psychological consequences of abortion.  Dr. Reardon states that following temporary feelings of relief, there is emotional "paralysis" or post-abortion "numbness," guilt and remorse, nervous disorders, sleep disturbances, sexual dysfunction, depression, loss of self-esteem, self-destructive behavior such as suicide, thoughts of suicide, and alcohol and drug abuse, chronic problems with relationships, dramatic personality changes, anxiety attacks, difficulty grieving, increased tendency toward violence, chronic crying, difficulty concentrating, flashbacks, and difficulty bonding with later children.
Snow White isn't poisoned to sleep to have a prince awaken her with true love's kiss.  Instead, she is lulled with lies which ignore both the short-term and long-term suffering.  Then she's made to feel as if she's wrong to feel anything but the joy of her choice.  While many don't like hearing or reading this, better are the wounds of a friend than the kisses of an enemy (Proverbs 27:6).  Abortion is the enemy of life on so many levels for the woman being sold its ideas and lies.
The sworn testimony about the abortion industry's "counseling" shows adoption is rarely mentioned, and after seeing how these babies' parts are illegally sold, we don't have to wonder why.  Just follow the money.  Who knew what some mistakenly associate with social justice had so much profit involved? 
The profit isn't just from their illegal and private sales of baby parts. 
This betrayal continues within the halls of government as parts of each of the three branches of government support these lies with taxpayers' money of over $500 million dollars a year (President Trump did stop $60 million of taxpayer funds via Title X grants for abortions last week with a "Protect Life Rule"). 
Because of these lies, the aftereffects on women's health, and declining true health services provided by the abortion industry (they never offered much anyway), some are calling for a No Taxpayer Funding for Abortion Act.
Former abortion doctor testifies
Dr. Anthony Levatino performed over 1200 abortions on babies up to 24 weeks, but then quit doing this after losing his older daughter.  "Earlier on I described stacking of body parts on the side of the table.  It's not to gross people out, to use a simple term.  When you [doctors] do an abortion, you need to do an inventory – two arms and two legs and all the pieces.  If you don't, your patient's going to come back infected, bleeding, or dead."
On June 27, 2016, the U.S. Supreme Court struck down portions of a Texas law which required abortion doctors to have admitting privileges at nearby hospitals and clinics to meet ambulatory or outpatient surgical standards.  As of October 2018, only 17 states require abortion clinics to meet the same standards of an ambulatory clinic.  Only 6 states require a transfer agreement with a hospital in case of complications.
This is keeping the health of women a priority?  The standards for a life-threatening process, certainly for the baby and possibly for the woman, are slack as seen above.  Do women know their "choice" over their bodies is putting their body/mind at so much risk?  Have they been given informed consent about all the risks?  Sworn testimony seems to indicate they haven't or that it was glossed over.
Levatino remembers the abortion he performed after losing his daughter where he couldn't gloss over the reality of abortion anymore.  At first, he thought it would be like any other day.
"For the first time in my life, I really looked…really looked at that pile of body parts on the side of the table," Levatino said.  "And I didn't see her wonderful right to choose.  And I didn't see all the money I just made. All I could see was somebody's son or daughter.  And I stopped doing late-term abortions shortly after that, and later stopped doing all abortions."
Please note, Levatino only performed abortions up to 24 weeks – just shy of the end of the second trimester, yet he called that "late-term abortions."  In January New York celebrated new legislation to allow aborting a baby to the point right before delivery in the third trimester – 39 weeks or longer. 
The Vermont House passed a bill 106 -36 on February 21, 2019, which included the wording, "A fertilized egg, embryo, or fetus shall not have independent rights under Vermont law."  Amendments introduced by Republicans requiring women to receive an ultrasound before an abortion and for minors to have parental consent beforehand were voted down by Democrats. It also allowed abortion at any stage of pregnancy including the third trimester just like New York.
One irony is only 13% of Americans favor a third-trimester abortion according to a Gallup poll from 2018, including only 18% of Democrats favoring third-trimester abortions.  A Marist survey found that 75% of Americans "say abortion should be limited to, at most, the first three months of pregnancy." 
Alexandra De Sanctis wrote about Democrats supporting abortions after 21 weeks or within  the second trimester, the time right before when a baby can be born and possibly survive, aka viability:
But in defending bills that expand the right to abort viable fetuses, Democrats are giving away the game. Most people, even those who favor some abortion access, instinctively recoil from what they see. These late-term abortion bills do more than reveal Democratic radicalism. They draw back the veil of euphemism to expose abortion for what it is: At every stage of pregnancy, it is the taking of a human life. For the anti-abortion movement, it is a pivotal moment to insist upon that truth.  [Emphasis added]
Of course, the anti-abortion movement calls itself "pro-life" for a reason.  Instinctively and logically they know it is about life – actually at least two for each abortion, the baby's life, the woman's life, and the lives of those the woman interacts with after an abortion.  The logic is inescapable, but it is apparently not undeniable.  Unfortunately, those who deny the logic cannot see we cannot break natural laws, but we only break ourselves against them. Thus the consequences of the poison continue for individuals and society.
So from the first temptation of the shiny apple offered by abortion and its lies, it sets up a horror show which can span the decades of a woman's life and end the decades of another human who would have been.  The most vulnerable lives are lost through deceiving these women, and then the women's lives become more vulnerable too – the opposite of the lie they are told and sold.
This is definitely not health care.  Again, it is the antithesis of health.
A second horror exists too, and that is those who should know better, those who are honored by God (Deuteronomy 7:6-16), can so easily contribute and side with what has been happening.
Editor's Note:  Be sure to look for the follow-up of this blog coming soon where this is tied into social justice and American Judaism.  
Please Note: We moderate all reader comments, usually within 24 hours of posting (longer on weekends). Please limit your comment to 300 words or less and ensure it addresses the content. Comments that contain a link (URL), an inordinate number of words in ALL CAPS, rude remarks directed at the author or other readers, or profanity/vulgarity will not be approved.