Tuesday, February 5, 2019 @ 1:37 PM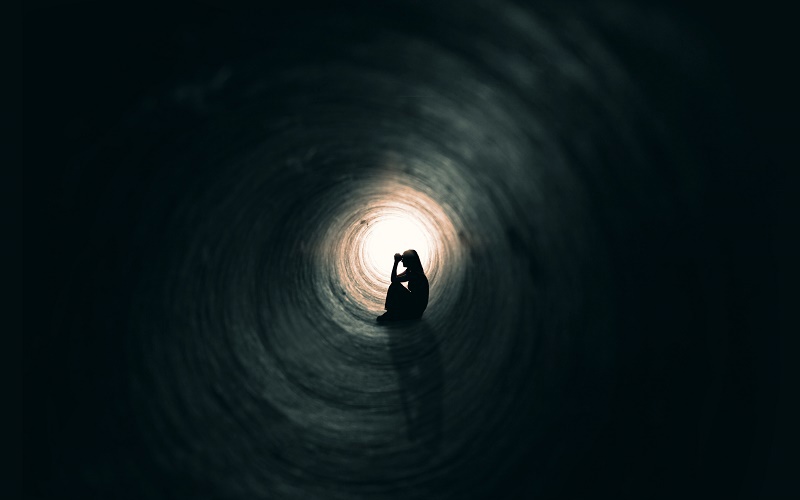 ATTENTION: Major social media outlets are finding ways to block the conservative/evangelical viewpoint. Click here for daily electronic delivery of The Stand's Daily Digest - the day's top blogs from AFA.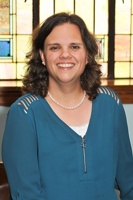 Laura Perry
Former transgender and contributing blogger
MORE
Signing the Boycott Target Pledge was a bit like popping my own hot air balloon. After over eight years of living as transgender, I suddenly found myself in a quandary: stand for what I feel or stand for what I believe. There was a sudden collision between truth and desire that ratcheted up my recent convictions and left me teetering upon a theological ledge. All my life I had wanted nothing more than to become a man. Living that identity, of course, included using the men's restrooms. But now, I was faced with the decision: would I stand for Christ, or would I slink back into the shadows to suit my own desires?
In the latter months of 2007, I could no longer deny the feelings I had struggled with since early childhood and began "living as a man" named Jake. Within a few months, I had followed all of the legal requirements and suggested steps in order to transition from female to male. I began using men's restrooms without any reservations or qualms about my actions. This was even before obtaining a legal male status. All that was legally required at the time (at least in Oklahoma) to use the men's facilities was a note from a licensed psychologist. It requested that I be given access to male facilities for the purpose of transitioning from female to male. It was up to the establishment whether or not they would allow it.
For the most part, I was allowed access to the men's room without incident. Most of the time, I never even bothered to present the letter. However, the issue did come to a head when I attempted to use the men's locker room at a gym I had been a member of for a couple of years. When I began transitioning, I felt obligated to present my letter to them, expecting to be granted full access. I cannot disclose the details of what happened except to say that I agreed to terminate my membership. I was informed that a few months earlier there had been an incident involving a man who was transitioning to female. He had begun using the women's locker room. Some of the men whose wives also used the women's locker room became aware of the situation and threatened him. I didn't want to admit that the news of the incident scared me. While I wanted to believe that using the men's locker room was my right, I knew I was putting myself in danger. The reality that I could not yet face was that, while I may have felt like a man and presented myself as such, I was still bound to a female body.
However, I loved my new identity more than my safety. So I joined a new gym that had expressly given me permission to use the men's locker room. I was thrilled. Surely using the men's locker room alongside other manly men would establish my own manhood. Full harmony with my mind and body was likely just over the horizon.
Tragically, my dreams of freedom began to crumble as I found myself constantly hiding rather than feeling affirmed. The perplexed expressions from men bored deep into my soul with eyes that followed my every move as if I were a lab experiment. It began to haunt me. Without so much as a word, I could hear their questions: "Are you really a dude?" "Aren't you a girl?" "What are you doing in here?" Not one of them ever bothered me—it was my own fear that was plaguing me. I knew that I was living a lie as badly as I wanted it to be true. I began making painstaking efforts to not be seen without full clothing, including the chest binders I wore that gave the appearance of a flatter chest. I would change clothes only in the bathroom or behind the shower curtain. I trembled as I showered, constantly afraid someone was going to discover that I didn't belong. The fear of a curious man, perhaps making a bet to a fellow gym rat, was sure to rip open the curtain at any moment just to see.
I believed the problem would be solved after my chest surgery in September of 2009. I was now legally male. Brimming with expectations of riding off into the sunset as a man and leaving behind any trace of my female identity, I had a double-mastectomy with chest reconstruction to form the appearance of a male chest. Within weeks of healing, I returned to the gym. I was certain this had solved the awkwardness I had felt in the men's locker room. Yet I continued to find myself hiding: changing only in small, curtained areas or by leaning closely up against the lockers.
I always chose a locker in the farthest corner, hoping desperately for privacy. What if they saw my scars? What if my prosthetic genitalia fell out on the floor when changing my shorts? In fact, that happened once in the shower. I grabbed it as quickly as possible, but I am not certain if anyone ever saw it underneath the curtain. I convinced myself that after a couple of more years of hormones and further surgeries, once I had fully transitioned, I would be able to shed the fear and awkwardness I felt. That day, however, never came.
I would never have admitted this then. I kept constantly reaffirming to myself that I belonged. I told myself the awkwardness was just nerves. But over the years I found myself hiding more, not less. I had actually been far more comfortable in men's restrooms in the early years of transitioning than I was after years of "passing" as a man. Despite my male appearance that fooled most, there was something intangible, something I could not put my finger on, that separated me from the men. As desperately as I wanted to be, I was not one of them.
In October of 2014, I committed my life to Jesus Christ and while I was determined to be a man of God, He slowly and patiently began to convict me of the sin I was living in. As I wrestled with whether or not God accepted me as transgender, I was faced with a decision of where I was going to stand in the culture. I had become a fan of American Family Radio and began hearing about AFA's "Boycott Target Pledge" due to Target's policy of allowing men into women's restrooms based solely on a profession that they felt like a woman.
I began to find myself in conflict between what I was doing and what I knew to be right. Even I recognized the insanity of allowing a grown man access to a restroom utilized by young, innocent girls. I had only ever thought about it from my own perspective. I was torn. I knew all too well these policies would lead to sexual assault. Unfortunately, this was not a fear unfounded. There have since been many reported incidents by reputable news sources including a man who was caught recording women undressing in changing rooms in and around Dallas, a transgender woman (biologically male) taking pictures of an 18-year-old woman in Idaho, and a young man who allegedly recorded juvenile girls in a Target dressing room in Bedford, N.H. 
I justified my actions by convincing myself that I was really a man. My own rules and beliefs about such policies didn't apply to me because, unlike them, I was really a man. As the vitriol began to spew from the liberal media, painting Christians and AFA as being haters, intolerant, and bigots, I began to find myself in a war between my desires and God's. One night, God led me to a passage of Scripture in Matthew where Jesus says, "He who is not with Me is against Me; and he who does not gather with Me scatters." (Matthew 12:30, NASB). I was pierced to the core of my soul with conviction. I knew that I could not stand with those who stood against Christians. God was asking me to choose. Though it would still be several months before I walked out of the transgender lifestyle, I chose to sign the AFA "Boycott Target Pledge" as "Jake Perry."
Though I kept using men's restrooms due to my legal male status, I stood with AFA and the truth. I felt trapped like I no longer had a choice. In fact, in the months following, before I left the transgender lifestyle, God opened my eyes to the real danger I was in. I began to be terrified of being in the men's restroom. I was so scared that I would be found out. Unlike someone who is openly trans, no one knew I had been born female. I knew that I did not belong in the men's room. No government, store owner, or other authority could erase the natural uneasiness and fear I felt when using facilities intended for males. I will admit this feeling came and went. There were times I was able to sweep it all under the rug and convince myself I was happy. Yet it wasn't long before the fear undoubtedly returned, and I was once again faced with the reality that my surgeries had not made me a man. I did not belong in their private facilities.
There may come a point in life where our own desires and feelings are revealed to be in conflict with the truth of God's Word. The truth is not an ambiguous ideal we can insert wherever we like to suit our beliefs. We are called to align our beliefs with the truth, not to attempt to align the Bible with our own personal feelings. It may be that, as in my case, we must set aside our own desires for what we know to be right and true. I could not, no matter how desperately I wanted to use men's facilities, celebrate the endangerment of little children to suit my own selfishness. You may know someone who is transgender, perhaps even in your own family. While it may seem loving to support their desire to use the restroom of their choice, failing to stand for truth might just be endangering the lives of other children as well as those you love.
So, as a former transgender, I ask you to: stand for truth, and stand with the American Family Association. First, pray for those who are caught in the pain of dissociation with their gender. There is freedom from those feelings. Leading them to that freedom in Christ is the truly loving thing to do. Second, sign the Boycott Target Pledge. In doing so you are not standing against the person struggling with gender identity, but rather affirming who God created them to be.
Please Note: We moderate all reader comments, usually within 24 hours of posting (longer on weekends). Please limit your comment to 300 words or less and ensure it addresses the content. Comments that contain a link (URL), an inordinate number of words in ALL CAPS, rude remarks directed at the author or other readers, or profanity/vulgarity will not be approved.