Thursday, February 13, 2020 @ 08:50 AM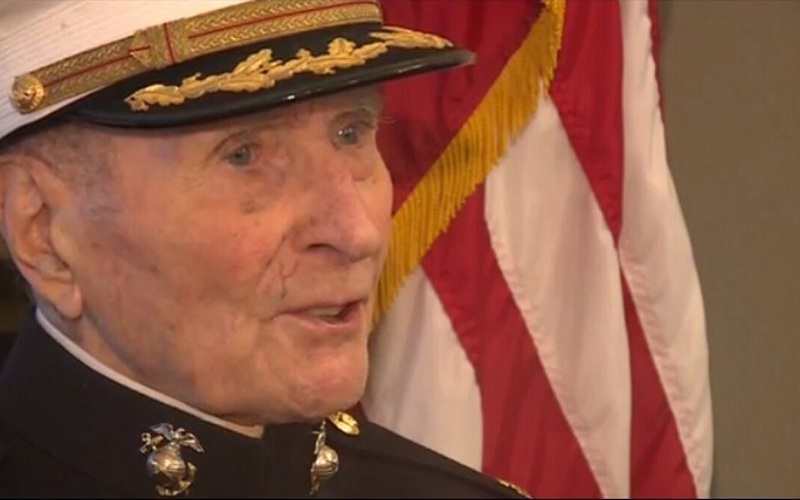 ATTENTION: Major social media outlets are finding ways to block the conservative/evangelical viewpoint. Click here for daily electronic delivery of The Stand's Daily Digest - the day's top blogs from AFA.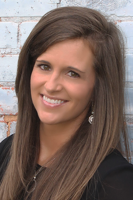 Whitney White
Children's Book Author
MORE
After forty-nine long days at sea and just four days after Valentine's Day seventy-five years ago, thousands of young Marines were sent to storm the barren, black beaches of Iwo Jima. The small island was mostly flat other than a large, dormant volcano located on the southern end. Its position halfway between Japan and the American airfields in the Mariana Islands made it a strategic location to both Japan and the U.S. late in World War II. The U.S. wanted it to acquire a secure airbase for their fighter planes and bombers to land and take off when attacking Japan. Japan realized the threat of the Americans taking the island and wanted to prevent them from encroaching too close to their homeland.
For months prior, U.S. bombing raids were believed to have "softened up" the island, or made it safer for the Americans to conquer. Three days before the landings, six American battleships continuously bombarded the beaches.
No human or plant life could be seen as the first two waves of Marines nonchalantly set foot on the desolate shores that reeked of sulfur that February morning. The obedient soldiers were informed this would be a quick three-day mission. Their only orders were to simply "clean up" the island so they could claim it as their own.
However, as the third wave of courageous Americans neared land, a sudden eruption of Japanese gunfire rained down from every direction on the thousands of vulnerable Marines stranded on the beaches. With every step, the soldier's boots seemed to be swallowed in the deep, ashy sand preventing them from going anywhere fast and making them easy targets. Hundreds of Higgins boats continued to deliver Marines into the shocking chaos with strict orders not to look back. The lifeless bodies of their own brothers floated all around them as they jumped into the water with their guns held high and ran right into their worst nightmare. Boats carrying their friends behind them and beside them were struck with deafening, unforgettable noise and immediately sunk. Ahead of them, countless casualties covered the steep banks like a thick blanket. There was no place to seek protection from the unseen savage shots coming from over 21,000 strategically hidden Japanese soldiers.
 Unbeknownst to the U.S., Japanese Lt. Gen. Tadamichi Kuribayashi had long anticipated an attack and spent months secretly constructing miles of underground tunnels and bunkers within the 554-foot volcano, Mount Suribachi.
This "simple" mission turned into a brutal battle that raged from February 19 - March 26, 1945. Nearly 7,000 American defenders sacrificed their lives and almost 27,000 were wounded. In just one month, the Marine Corp suffered a third of its total deaths in all theaters of World War II combat.
The small number of American warriors who returned home from this unthinkable encounter carried the scars of those horrific thirty-six days within them forever. Iwo Jima is remembered as the bloodiest Marine battle in history, but also the first American victory on Japanese soil. The iconic picture of the flag raising was taken on top of Mt. Suribachi just four days after the fighting began. That flag we take for granted today on every corner, gave those American soldiers an unshakable pride and a strength they didn't even know they possessed when they looked up and saw their flag flying victoriously.
***
Believed to be the oldest living Marine - 104-year-old, Major Bill White endured the indescribable experience of Iwo Jima. He was wounded when a grenade exploded just six inches from him. With thirty years of active military duty, he received many awards, but his Purple Heart from Iwo Jima is the one he treasures most.
This Valentine's Day he is requesting cards from around the country to add to his scrapbooks of his military service and travels around the world. He plans to read and save every single card and include them with the memorabilia of his personal history that is organized by date on the bookshelves of his apartment.
As we search for gifts for our sweethearts, raid the candy shelves, and help our children with their class valentines, let us be mindful of this hero on the 75th anniversary of Iwo Jima. I encourage all teachers, church leaders, and especially families to take time not only to write to a man who faithfully faced an enemy on our behalf, but also make time to teach children and young people history and how much these men loved not only their country but the future generations to come. With your children, watch a documentary about Iwo Jima, read books, or search it on YouTube. Show them images so that it becomes a reality in their mind rather than a chapter of a storybook from long ago. Sadly, there are very few WWII veterans living among us today. As our great teachers pass on, it is our job to pass on their stories of determination, patriotism, and love.
Maj. Bill White and the Marines who stormed those beaches loved America unconditionally, even with its flaws, and though they knew none of us by name, they loved each and every one of us enough to press forward and not look back.
More than just receiving a card on Valentine's Day, I'm sure this honorable patriot would truly love for us all to pause and remember the high cost of freedom and the sacrifices made in order for us to comfortably enjoy this great country.
To fulfill his humble request, send Valentine's cards to:
Operation Valentine
ATTN: Hold for Maj Bill White, USMC (Ret)
The Oaks at Inglewood
6725 Inglewood Ave.
Stockton, CA 95207
Greater love hath no man than this, that a man lay down his life for his friends (John 15:13).
Editor's Note:  While they are celebrating the delivery of the cards to Maj. White on Thursday, Feb. 13, you can still send cards as they will be appreciated.  Even earlier this month, the mail they've been receiving was impressive.  View a video on Facebook of just one day's mail from Operation Valentine.
Please Note: We moderate all reader comments, usually within 24 hours of posting (longer on weekends). Please limit your comment to 300 words or less and ensure it addresses the content. Comments that contain a link (URL), an inordinate number of words in ALL CAPS, rude remarks directed at the author or other readers, or profanity/vulgarity will not be approved.