Friday, September 10, 2021 @ 1:53 PM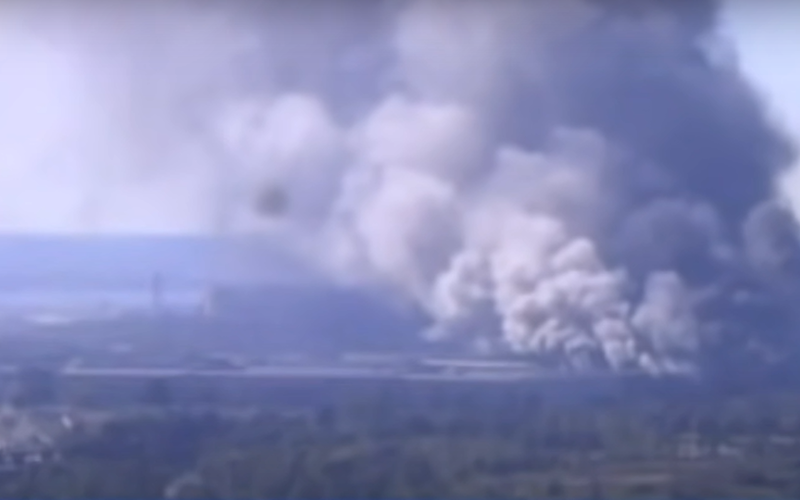 ATTENTION: Major social media outlets are finding ways to block the conservative/evangelical viewpoint. Click here for daily electronic delivery of The Stand's Daily Digest - the day's top blogs from AFA.
Whitney White
Children's Book Author
MORE
On September 11, 2001, three exceptional 11- year-olds bursting with excitement and anxiousness boarded Flight 77 totally unaware of its impending doom. These middle schoolers from Washington, D.C. had been selected to participate in a National Geographic Society ecology conference. Along with their three teachers and Joe Ferguson, a Mississippi native and photographer for National Geographic, they were headed for an amazing four-day journey to the Channel Islands Marine Sanctuary off the California coast.
Bernard Curtis Brown II had an appetite for learning. His mother says this happy and loving child lived to go to school. He loved drawing, spelling, and basketball. After working to save his money, he had just purchased a pair of Air Jordan sneakers that he made sure to wear for this once in a lifetime field trip.
As thrilled as he was, though, his dad recalls his apprehension about flying. In an interview with NBC he said,
"To be honest, we talked about death. And I just told him, 'Don't be afraid…Just listen to what the people tell you and the instructions. You'll be alright. You'll be fine.' But he said, 'Daddy, I'm scared,' and I said, 'Hey, don't be scared; don't be afraid to die. Because we are all going to die someday."
Ironically, Bernard's mother, Sinita Brown, experienced fear that morning, but she was not initially fearful about her son. Her husband, Bernard, Sr. was a Navy chief petty officer who worked at the Pentagon. As she watched the terrorist attacks unfolding live on her tv, her friends and family were calling constantly to check on her husband. Relief washed over her when she learned he was out golfing that morning. But waves of grief and agony (the likes of which most of us never will know) almost knocked her down that cloudless, beautiful morning when she learned the plane that hit her husband's workplace was actually Flight 77…the same plane her sweet little boy was on.
Rodney Dickens had never been on a plane before this dream trip. He always made the honor roll and loved reading and computer games. He enjoyed playing with his four siblings and was exceptionally close to his mother, who was a single parent. His classmates remember him as a kid who would always help others with their homework if they didn't understand it. He was a huge fan of Pokémon and more than anything else, he loved to watch wrestling every chance he got.
Asia Cottom was a little girl with big goals. She had a talent for science and math and was determined to be a pediatrician. She was kindhearted and always made sure to help the other children, especially the ones with learning disabilities. She enjoyed dancing and jumping rope double-Dutch style. She was dressed in her favorite Tweety Bird gear on that long-awaited morning.
Her mother said, "God had a much higher calling for her. He took a child that just loved Him and had blind faith in Him. Like most children believe in Santa Claus, this child believed in God. Who better to show the world Jesus than through a child?"
These precious 11-year-olds were three of the eight American children who were senselessly murdered on 9/11. They became the first child victims of the longest war in American history…the war on terrorism.
***
On September 11, 2001, 11-year-old Taylor Hoover watched the movie-like scenes of evil terrorists flying planes filled with innocent people into the Pentagon, the World Trade Center, and into a field in Pennsylvania. Like the rest of us, his mind was forever scarred by the buildings crumbling, the beast-like smoke cloud creeping around buildings chasing terrified people, and the family members frantically searching for their loved ones for weeks after. Before that day, he hadn't even known what terrorism was, but he vowed then that he would spend the rest of his life protecting his country from another day like 9/11.
Staff Sgt. Hoover joined the Marines at 20 years old. Over the next 11 years, he served three tours of duty. Just two weeks ago on August 26, he was also senselessly murdered by a suicide bomber in Kabul, Afghanistan, along with 12 other U.S. military service members.
Governor Spencer Cox of Utah said at his vigil,
"The best way to describe Staff Sgt. Hoover is that he was a U.S. Marine because those are the words that describe the men and women who, for 20 years, have stood on that wall and kept that hell from our doorstep. He went there so it didn't come here. Semper Fi, always faithful. He was always faithful. He lived his life faithful and he died faithful."
***
Interestingly, on this 20th anniversary, I will be home educating my own 11-year-old, and I cannot help but think of the other 11-year-old America children, Bernard, Rodney, Asia, and Taylor, whose lives were fatefully impacted by that day of terror.
So, every year during 9/11 week, we pray for survivors and victim's families, read books, listen to testimonies, watch documentaries, and this year we are actually writing letters to the mother of another Mississippi man, Lt. Col. Jerry Dickerson, who was killed in the Pentagon. Ironically, one of Dickerson's best friends since childhood was Joe Ferguson, who was traveling with Bernard, Rodney, and Asia.
Some would argue that teaching young children about this dark day would be too much. In fact, just yesterday I read an article on Fox News that said "9/11 education should 'avoid placing blame' and leave out 'gruesome' details."
However, I strongly disagree. That's the very problem with our nation. We have sugarcoated and watered down our history and as a result, we have forsaken truth and forgotten our heritage. (Hence the reason, we see young, spoiled people burning down cities, toppling statues, disrespecting the flag, and ignorantly minimizing the exceptional nature of our country.)
Yet, I refuse to forget these victims and our veterans or let my children forget their stories and their sacrifice. Our leaders and educators may have forgotten what that day felt like…but I have not and I will not.
Our leaders, like Nancy Pelosi may want to forget the names of our service members in "her house" but in my house we will honor them by saying their names, thanking God for their service, and lifting their families up in prayer.
I will also be teaching my sons that 9/11 is also known as Patriot Day, because out of the ashes rose patriotism and solidarity that was unshakeable. People put politics aside and came together to support each other, volunteer, or grieve with one another. Our hearts were broken, but the soul of America was not. We were all a part of the same team and we all stood for the anthem! What the enemy meant for evil that day, God meant for good as our country was united in an indescribable way. Bernard, Rodney, and Asia, along with nearly 3,000 others did not die in vain, because the love of Jesus was spreading immediately, our citizens were fervently calling on God to heal our land, and we were standing together as a proud country of patriots! On the worst day in our history, we witnessed the absolute best of the American people.
Sadly, this is something the youth of this generation can't even comprehend.
Please, don't waste this opportunity to teach the children in your lives about Patriot Day, especially since it falls on a Saturday this year. Don't wait on or trust the schools to educate your children on the truth of that day. Many new teachers are not for America and want to teach our children to be ashamed of our nation. Some of our current leaders pretend the attacks never happened or just claim "some people did something." Disgustingly, the new administration surrendered to the terrorists and have even been friendlier to our enemies than they have been to the families of the fallen. This should not be.
Patriotism begins at home. Pause to honor our veterans and explain that others had to become a memory in order for us to continue to make memories. Teach your children and grandchildren that 412 emergency workers rushed into those fiery furnaces, without one selfish thought, and never came home again. Explain that around 230 brave emergency workers have passed over the last 20 years from illnesses related to the attacks. Also tell them the stories of the 33 heroes, who stood up against evil and kept Flight 93 from destroying any more lives.
Why did young men and women join the military in droves after 9/11? Why did rescue workers run into buildings knowing they were coming down? Why did normal people put their fear aside and fight hijackers?
Love.
This country is not perfect, but despite what democrats say and the woke teach, America is still a wonderful place. A place so wonderful strangers will risk their lives to save others in unimaginable circumstances.
Though the news is depressing and our country is more divided than ever, there is still hope for America.
Be resolute. Be intentional when it comes to teaching your children truth so they can stand for what is right. Most importantly, be faithful in prayer.
If my people, which are called by my name, shall humble themselves, and pray, and seek my face, and turn from their wicked ways; then will I hear from heaven, and will forgive their sin, and will heal their land (2 Chronicles 7:14).
Three Sets of "Elevens" Impacted by 9/11
Three 11-year-olds, Bernard, Rodney, and Asia, came face to face with the terrorist aboard Flight 77 on 9/11.
At 11-years-old, Staff Sgt. Hoover determined to fight the terrorist of 9/11 and ultimately gave his life for that cause after 11 years of service.
I pray, on this 9/11, that my 11-year-old will soak up the stories of patriots. As he matures into a man, I hope he will always honor the victims and survivors by remembering them. I pray he will fear God all of his days and be as committed as Staff Sgt. Hoover to defending this country, whether it be as a godly father, a great leader, or a gentle soldier.
Please Note: We moderate all reader comments, usually within 24 hours of posting (longer on weekends). Please limit your comment to 300 words or less and ensure it addresses the content. Comments that contain a link (URL), an inordinate number of words in ALL CAPS, rude remarks directed at the author or other readers, or profanity/vulgarity will not be approved.