Wednesday, March 04, 2015 @ 09:39 AM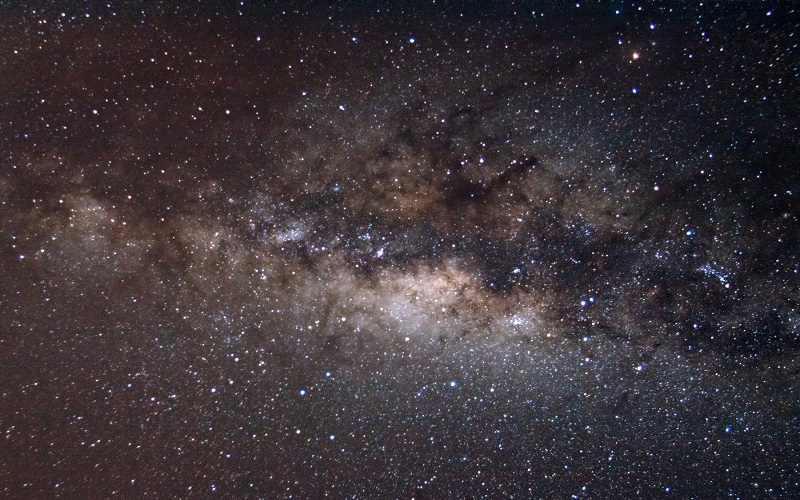 ATTENTION: Major social media outlets are finding ways to block the conservative/evangelical viewpoint. Click here for daily electronic delivery of The Stand's Daily Digest - the day's top blogs from AFA.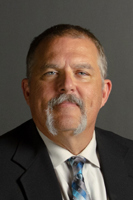 Dr. Ray Rooney, Jr.
Digital Media Editor
MORE
Let it be said from the beginning that I am an aficionado of all things science-fiction.  I have been interested since as far back as I can remember in man's imagination of all things that he did not know.  My father introduced me to H.P. Lovecraft and H.G. Wells as a kid and I devoured their writings.  I remember walking home from a neighbor's house one night after seeing the 1953 version of The War of the Worlds and quickening my steps until I was running as fast as I could to get home.  I remember going to a record shop on my birthday with my mom and being told I could buy any record for a present.  I can still see her shaking her head when I came up to her and handed her the double album radio broadcast of the 1938 live rendition of The War of the Worlds by Orson Welles.
The recent passing of Leonard Nimoy (of Star Trek fame) seemed to crack the door open for this blog since everyone is thinking of his famous Spock character.  Why is our culture absolutely infatuated with aliens?  Look at this short list of movies and television shows that at one time or another have captivated huge audiences:
Movies:
The Alien franchise  (4 movies…5 if you include Prometheus)
The Thing (3 movies)
The Day the Earth Stood Still (2 movies)
War of the Worlds (2 movies)
E.T. the Extra-Terrestrial
Close Encounters of the Third Kind
Men in Black (3 movies)
Independence Day
Predator (2 movies)
Signs
Star Wars (6 movies)
Invasion of the Body Snatchers (2 movies)
2001: A Space Odyssey
Star Trek (12 movies)
Star Ship Troopers (4 movies)
Cloverfield
Contact
Superman (7 movies)
Television Shows:
ALF
Doctor Who
Mork & Mindy
My Favorite Martian
Dark Skies
X-Files
The Outer Limits
Battlestar Galactica
Stargate
Star Trek (5 different series)
Babylon 5
Buck Rogers in the 25th Century
Ancient Aliens
Hangar 1: The UFO Files
In Search of Aliens
UFO Hunters
Every single one of these movies or television shows (and believe me when I tell you this is an extremely short list…and I didn't even dare to provide even a short list of books) was/is hugely popular and successful.  Why is the alien genre so popular?  I have a theory… 
When I became a Christian I discovered that what Paul said about being a new creation "the old has passed away; behold, the new has come" (2 Corinthians 5:17) was absolutely true.  It mirrored what Jesus was getting at in the Sermon on the Mount concerning the embrace of a totally new perspective on life.  The born again believer sees things…differently.  We are in this world but no longer of it. 
Back to the alien genre of science fiction. 
H.P. Lovecraft once noted "The oldest and strongest emotion of mankind is fear, and the oldest and strongest kind of fear is fear of the unknown."  I believe with all my heart that the reason why our culture is so enamored with the alien genre is rooted in fear.  No, not the kind of fears that all too readily take us on wild tangents (fear of confronting the subconscious, fear of commitment, fear of failure, etc.). 
No, I believe our obsession with aliens is actually a fear of uniqueness.  Think about what has been revealed about the universe.  Its unfathomable immenseness.  Galaxies that are too numerous to count filled with billions of stars and planets each.  Our minds cannot even wrap around the number of planets that could possibly contain at least the building blocks of life. 
But what if…we are the only intelligent life in the entire universe?  What if, despite all the movies, television shows, and books about alien life…it's just us?  What would it mean if in this unimaginable expanse of space, time, and matter God only created intelligent life on Earth and nowhere else? 
That's why our sin laden defiant and rebellious culture is completely fascinated and consumed with aliens.  Talk about a new definition for "unique"!  Talk about intentionality!  Talk about meaning and purpose!  Our culture desperately wants to believe that we are just one tiny insignificant speck of dust among a gigantic cosmic community of alien life.  Why?  Because if the universe is teeming with alien life it would mean that we are not that special or unique.  It would seem to imply that if there is a God He would not be all that attuned to human life on one tiny and seeming insignificant planet (deism anyone?). 
If a world immersed in sin cannot throw off the shadow of God it has tried so hard to eliminate, then the next best thing is to paint a picture of a God who cannot possibly be intimately involved or concerned by one of a trillion or so other intelligent forms of life.  The false hope of the sinful soul is that God is not watching or cannot be concerned with how we live our lives.  Much like the attitude of the child of parents who are never around. 
This is just a blog.  I didn't lade it down with equations or footnotes or other such stuff.  It's just me…wondering.  What if, there's only us?  What if, despite our obsession with aliens in our world and culture, God only and specifically and intentionally created only one form of intelligent life in the all of the vastness of the incomprehensible universe?  What if "God so loved the world that He gave His only begotten Son" means that Jesus didn't have another appointment to die on a million other planets as soon as He finished the plan of salvation here?  What if God loves this world so much because it's the only world he created intelligent life on? 
Think about how unique that makes you.  Think about what Jesus said in Matthew 10:30 "But even the hairs on your head are all numbered."  In all of the vast expanse of the universe with its known and unknown galaxies, known and unknown stars, solar systems, and planets…God knows you so intimately that something as seemingly unimportant as the exact number of hairs on your head are known to Him. 
That, my friend, is what the obsession with aliens obfuscates.  God sent Jesus to this particular part of the universe to a particular galaxy and a particular solar system and a particular planet to die on a particular hill so that anyone of the human race might receive everlasting life.  Just us.  Just you.  I will probably always like to watch movies about aliens.  But I will never let it lull me into thinking that our Earth and the people who inhabit it aren't incomprehensibly unique and precious to God. 
Who knows…maybe we are the aliens that God will use to spread the gospel of His Son Jesus Christ to new life in faraway galaxies that He will create when the Word runs its prescribed course at told in the Bible. 
"In my Father's house are many rooms. If it were not so, would I have told you that I go to prepare a place for you?" (John 14:2)
Please Note: We moderate all reader comments, usually within 24 hours of posting (longer on weekends). Please limit your comment to 300 words or less and ensure it addresses the content. Comments that contain a link (URL), an inordinate number of words in ALL CAPS, rude remarks directed at the author or other readers, or profanity/vulgarity will not be approved.