Tuesday, September 01, 2015 @ 04:37 PM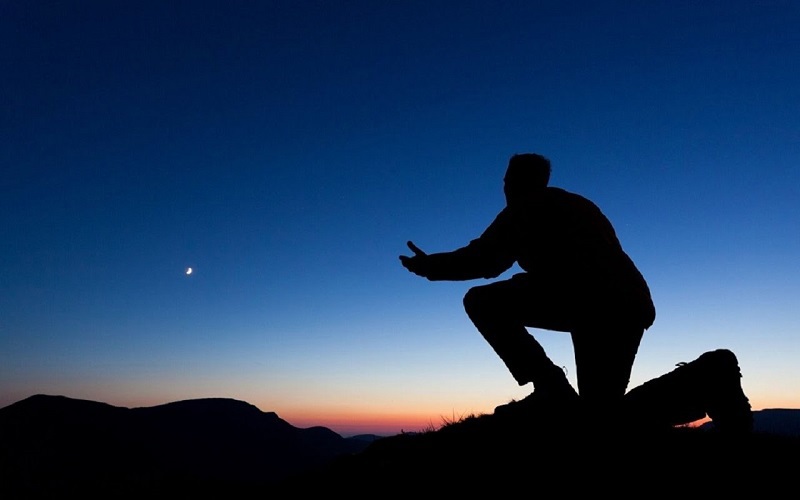 ATTENTION: Major social media outlets are finding ways to block the conservative/evangelical viewpoint. Click here for daily electronic delivery of The Stand's Daily Digest - the day's top blogs from AFA.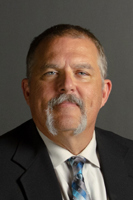 Dr. Ray Rooney, Jr.
Digital Media Editor
MORE
I find it shockingly sad that the one group of people on the planet that should embrace, tout, and proclaim repentance are often the ones who are the most reticent to practice it.  I write blogs about the Church.  This wonderful and beautiful community of faith that crosses all denominational lines.  It is known as both the body and bride of Christ.  Talk about having an intimate relationship with the Savior of the world and the Son of God!  I particularly am fond of the book of Ephesians because of the picture of the Church that is painted. 
Yet every time I address the Church's need to address its responsibility for the downward spiral of culture I get the same kind of responses: "More blaming of believers for the state of the union and the world…" "It's not the Christians fault!" I'm "too quick to rub salt in the wounds of Christians who…are already being abused."  I'm astonished by the lack of understanding of what I'm intimating by the call to take responsibility for what is taking place in culture and society.  And that is the unmitigated power of the Church universal!  We should repent because of the authority and power Christ Himself bestowed on the Church that isn't being utilized.  Instead we take umbrage that someone would call us to repent.
How can I possibly suggest that culture's downward spiral can be attributed in part to the Church?  Many reasons.  Let's start with some things Jesus said. 
…on this rock I will build my church and the gates of hell shall not prevail against it. I will give you the keys of the kingdom of heaven, and whatever you bind on earth shall be bound in heaven, and whatever you loose on earth shall be loosed in heaven. (Matthew 16:18-19)
If you forgive the sins of anyone, they are forgiven; if you withhold forgiveness from anyone, it is withheld. (John 20:23)
Again I say to you, if two of you agree on earth about anything they ask, it will be done for them by my Father in heaven. For where two or three are gathered in my name, there am I among them.
…let your light shine before others, so that they may see your good works and give glory to your Father who is in heaven. (Matthew 5:16).
Those words of Christ do not seem to me to be paving the way for the battered Christian.  It wasn't just Jesus either. 
…we are more than conquerors through him who loved us. (Romans 8:37)
In all circumstances take up the shield of faith, with which you can extinguish all the flaming darts of the evil one… (Ephesians 6:16)
Let us then with confidence draw near to the throne of grace, that we may receive mercy and find grace to help in time of need. (Hebrews 4:16)
Humble yourselves before the Lord and he will exalt you. (James 4:10)
For the eyes of the Lord are on the righteous, and his ears are open to their prayer. But the face of the Lord is against those who do evil. (1 Peter 3:12)
So how is it that with those kinds of exhortations and promises we are mere observers in the culture war who bear little, if any, responsibility for the brazen emboldening of evil on our watch?
This reticence to take responsibility is nothing new.  Hello Garden of Eden? Adam blamed the woman directly and God indirectly ("The woman whom you gave to be with me, she gave me fruit of the tree, and I ate").  Eve pointed the finger of blame at the Serpent.  Both of them seemed to be saying the same thing many Christians are saying today: "not our fault!"  Well, it wasn't their fault that evil was present and pushing in on their territory but there would not be such a thing as Original Sin in the world today had they confronted evil rather than yield to it.
What about the conquest of the Promised Land?  Who was to blame that when Joshua died "there arose another generation after them who did not know the Lord or the work that he had done for Israel. And the people of Israel did what was evil in the sight of the Lord…" (Judges 2:10-11).  Wait a minute.  The Promised Land had been purged (for the most part) of evil doers during Joshua's lifetime.  How did Israel become evil in God's sight?  There was no pointing at the onslaught of evil in culture like today's Christian seems content to do because Joshua had gotten rid of it!
And what about all the prophets warning, bewailing, and calling on God's people to reject evil in their midst?  Their message was rejected and Nebuchadnezzar came calling.  Read how many times God said through the prophets that He would gladly turn away the Babylonian Captivity if His people would repent. But it didn't happen.  And everything came crashing down around them. 
Read Nehemiah's prayer in the book that bears his name (1:4-11) which he wrote as the Hebrews began filtering back to their homeland.  Over and over Nehemiah's refrain is "we have sinned against you."  Funny thing is that it is not likely that Nehemiah was even born when Israel was conquered so he wasn't personally a part of the spiritual and cultural problem that led to the captivity.  Yet here he is saying "We have acted very corruptly against you…" (1:7).
Back to Jesus.  Who was His primary audience?  The house of Israel.  Wait another minute.  To whom was He addressing when He said "the kingdom of God is at hand; repent and believe the gospel"?  (Mark 1:15).  Again, I do not understand the unwillingness of so many Christians today to repent of anything but their own personal sins. 
Abortion?  Haven't had one so no need to repent there.  Homosexuality?  Not gay so not my problem.  Divorce?  Everybody gets one. You could run down as long a list as you like of societal ills (lack of respect for others, laziness, passing the buck on the deficit, immigration, etc.) and over and over again all you get from many in the Church is "Not my doing!  Point the finger at evil doers! Leave the Church alone!"
I guess the prophets were targeting the wrong audience prior to the Babylonian Captivity.  They should have been sending letters to Babylon instead of Israel.  I guess Nehemiah should have been lecturing King Artaxerxes about the evil Nebuchadnezzar instead of calling on God by praying a prayer of national confession for sins.  I guess Jesus should have preached the message of repentance in Rome instead of Jerusalem.  Come on people.  Read your Bible!
No, the Church is not responsible for the evil deeds and desires of everyone in the world.  But our job is not to wring our hands and ask for Jesus to come back to deal with it.  Rather it is to "Take no part in the unfruitful works of darkness, but instead expose them" (Ephesians 4:11).  It is certainly not to remain non-committal or withdrawn about sin.  James warns "whoever wishes to be a friend of the world makes himself an enemy of God" (4:4).  When we don't "go and make disciples" we are making things easy for evil to dominate culture. 
That's why Nehemiah prayed as he did and Jesus called for His own community of faith to repent.  It was not to rail against an already wounded and battle scarred people of God but to show those people where true rest is to be found.  If Christians continue to play the "I don't have anything to do with the cultural malaise" game we will get the same results as Nehemiah's predecessors (captivity) and Jesus' national audience (destruction of Jerusalem and diaspora).
The Church is called a holy temple of God repeatedly in the New Testament (1 Corinthians 3:16-17; 6:19; 2 Corinthians 6:16; Ephesians 2:21).  She is why Christ gave His life on Calvary (Ephesians 5:25).  The Church is Christ's Bride but also His assembly of ambassadors to the world (2 Corinthians 5:20).  That means the Church speaks on behalf of Jesus.  He has given us authority and power to the point of forgiveness and retention of sins!  I don't want to hear "leave the Church alone" or "we can't help what evil and sin are doing to society!"  I beg to differ.
The Church is the salt and light of God Almighty on this planet.  So here is another blog with "more blaming of believers for the state of the union and the world."  If that's the way you see things so be it.  There's a passage in the Second book of Chronicles in the Old Testament that pretty much speaks volumes about today's community of believers.  In 16:9 the author writes
For the eyes of the Lord run to and fro throughout the whole earth to give support to those whose heart is blameless toward him.
God always has desired to show strong support for the blameless.  Maybe the fact that moral depravity is blatantly in our face today suggests someone besides evildoers are not blameless.
Repentance anyone?
Please Note: We moderate all reader comments, usually within 24 hours of posting (longer on weekends). Please limit your comment to 300 words or less and ensure it addresses the content. Comments that contain a link (URL), an inordinate number of words in ALL CAPS, rude remarks directed at the author or other readers, or profanity/vulgarity will not be approved.