Thursday, November 5, 2015 @ 8:43 AM
ATTENTION: Major social media outlets are finding ways to block the conservative/evangelical viewpoint. Click here for daily electronic delivery of The Stand's Daily Digest - the day's top blogs from AFA.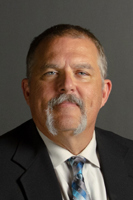 Dr. Ray Rooney, Jr.
Digital Media Editor
MORE
So what is the one thing that all biblically literate Christians know they are supposed to have but absolutely hate having to use?  Faith, of course.
Think about it for a moment.  Hebrews 11:6 says that "without faith it is impossible to please him [God]."  No matter how you choose to define faith (philosophically, theologically, or practically) one word pretty much sums it up: trust.  Faith is a palpable trust in the Almighty. 
So how come every time we are thrust into a situation that calls for it we immediately ask God to take away the need for it?  Does that make any sense?  I have to have faith in order to please God but every time my life situation calls for it I fall to my knees asking God to take away the very thing that prompts it!
Financial crisis: I quickly remind God what a faithful tither I am and dredge up every single Bible passage that seems to promise me bountiful blessings.  "Lord, I call upon You to grant me the abundant life Jesus promised me. I stand on Luke 6:38 that because I am a giver it shall be given unto me!"  So, in other words, Lord, I don't want to have to trust you for any length of time concerning my financial status.  Remove the financial hardship!
Health crisis: In a flash I find myself praying that by His stripes I am supposed to be healed.  God owes me good health because I am a Bible believer.  I'm one of those who knows Jehovah-Rapha.  So, in other words, Lord, I don't want to have to trust that you are aware of my sickness and believe against all the reports and pain that my life and future is in your hand.  Heal me now!
Spiritual crisis: I'm not supposed to feel depressed, abandoned, forsaken, or unimportant.  I am, after all, a child of the King!  I have no business as such being led by the Spirit out into the barren wilderness where every aspect of my relationship to God will be tried and tested.  So, in other words, Lord, you should be perfectly happy that I am where I am spiritually and you should not direct or even ask me to grow in my trust.  Take the wilderness away!
On and on it goes.  The tribulation Jesus promised His disciples actually comes our way and immediately we ask, beg, and/or demand that God remove the cause.  I know I am going to be hit with all manner of comments and emails telling me to read up on prayer but I am confident in where I stand.  Look at this passage in James chapter 1:
Count it all joy, my brothers, when you meet trials of various kinds, for you know that the testing of your faith produces steadfastness. And let steadfastness have its full effect, that you may be perfect and complete, lacking in nothing. If any of you lacks wisdom, let him ask God, who gives generously to all without reproach, and it will be given him (2-5).
First, trials are to bring joy; not panic. 
Second, it is the activity of the testing of our faith that grows our spiritual roots down further into the gospel soil.  Isn't this exactly what Jesus was talking about in the parable of the sower and the seed and that which fell on stony ground?  The fiery trial of the day's heat wilted the young plant because the stones in the soil blocked the roots from reaching down into the coolness and dampness of the deep soil.  Don't we realize that when we rush to God in prayer to be delivered of our trial we are in essence asking Him to make sure our spiritual roots don't grow down?
Third, the purpose of the trial is ultimately "that you may be perfect and complete."  Without it, you won't be.
Fourth, if you really want to pray a meaningful prayer when trouble comes let it be a petition for enlightenment.  When trials come our way the thing we need most may be a word from God about what He wants us to gain from it; not an answer to when we shall be delivered from it or an explanation for why He allowed it.
We've turned "faith" into some kind of some kind of uber philosophical/theological term whose meaning is multi-tiered and multifaceted.  I'm sure there is much more to faith than human words or reasoning can comprehend, but I am just as sure that the simple word "trust" captures fully the biblical and Divine intent. 
It all really boils down to trust.  When something bad happens in our lives we run to God and fall on our knees beseeching Him to intervene…because we don't trust Him to do anything without our prayers?  That's it isn't it? 
If I trusted God I would already know Jesus said I am of far greater value to Him than birds or flowers and therefore not a thing is happening to me without His knowledge (Matthew 6:25-33).  I don't have to let Him know I'm in trouble.  I don't have to persuade Him that since I belong to Him He should want to get involved in my situation.  He already knows that doesn't He?  Do you see where trust comes in here?
Aren't a lot of our prayers, then, mere ploys to attempt to manipulate God into doing something for us that we really don't think He'd do without our intervention?  Doesn't that smack just a tad bit of idolatry? ("Without my prayer God wouldn't know what He needed to do for me so let me clue Him in")
Without realizing it, many of us have turned prayer (something Jesus was very fond of) into a series of work orders for God.  Just as Satan in Eden convinced Eve that God was holding out on her and Adam and that her initiative was what was really important, so too have we often "resorted" to prayer because somebody had to inform God what needed to get done.
It's all fine and good when we get our financial windfall that we desperately needed, or the miraculous healing that we prayed so hard for, or the revival our souls thirsted for.  But if you are over 12 years old then you know far more are the times when you couldn't get what you wanted because you didn't have the money even though you prayed.  You or your loved one never jumped up off the sickbed despite so many people praying.  Sorrows encompassed your soul and no prayer or praise song broke the melancholy.  What then?  Either self-pity or the blame game.
Here is a question to ask oneself: Could I be a faith filled person if God answered all my prayers?  If the truth be told there is no way I could be a veteran of faith if every time I was tried by fire God immediately responded to my prayers to put the flames out and did so.  The fact is, we need trials.  We need to walk in them.  Everyone knows Paul "asked" God three times to deliver him from some "thorn in the flesh" and that God's [outwardly] disappointing response was to trust in grace.  The most powerful testimonies are often those that express a profound appreciation to God for being with those who endured a long and painful trial.  Who would have that dynamic word to share if the thorns were miraculously removed shortly after the first prayer?
Would you like to know one of the most faith filled and faith producing statements in all the Bible?  It's just one sentence in a song.  It's from Psalm 46:10 and all it says is:
Be still, and know that I am God
If you want to be enlightened…spend a few hours breaking that down.  It will forever change your prayer life.
Please Note: We moderate all reader comments, usually within 24 hours of posting (longer on weekends). Please limit your comment to 300 words or less and ensure it addresses the content. Comments that contain a link (URL), an inordinate number of words in ALL CAPS, rude remarks directed at the author or other readers, or profanity/vulgarity will not be approved.