Friday, June 03, 2016 @ 07:33 AM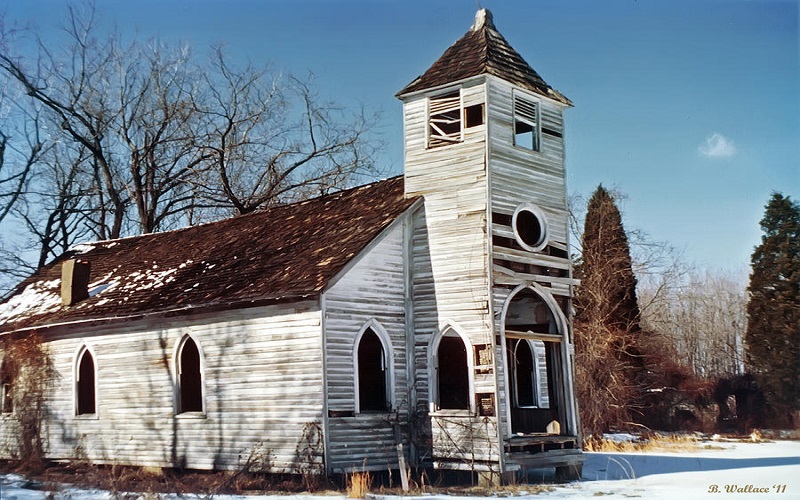 ATTENTION: Major social media outlets are finding ways to block the conservative/evangelical viewpoint. Click here for daily electronic delivery of The Stand's Daily Digest - the day's top blogs from AFA.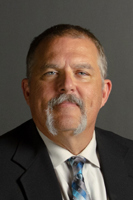 Dr. Ray Rooney, Jr.
Digital Media Editor
MORE
The United Methodist's quadrennial meeting known as the General Conference recently concluded (May 20) in Portland, Oregon.  The denomination's policy-making legislative body opted to empower the Council of Bishops to prevent the body from making decisions "about sexuality matters" in order to have "a different kind of global conversation that allows all voices to be heard."  Interesting, since the bishops continually tell everyone that only the General Conference speaks officially for the United Methodist Church.
It is quite clear to anyone who paid attention to the recent General Conference that decisions were going to be made "about sexuality matters" that would have bucked the cultural trend both without and within the denomination.  Consequently, when given the opportunity (on a 428-405 vote), the bishops gladly accepted the invitation to delay further debate on homosexuality to propose a commission to "study church regulations" (as if it hasn't been done before).
The bishops, with lightning speed, put together a document to reveal both their own inner turmoil and a plan for the future entitled "An Offering For A Way Forward." Needless to say, I am shocked and dismayed at what I find in this document couched in biblical language and references.
Let's begin with the scripture reference they use to preface their document. They cite Galatians 3:25-29.  Essentially, that passage conveys that through faith in Christ we are all equal.  However, our bishops have done what Dr. Ben Witherington so aptly describes this way: "a text without a context is just a pretext for whatever you want it to mean."  Are the bishops not aware that the third chapter of Galatians begins with "O foolish Galatians! Who has bewitched you that you should not obey the truth...?"  Verses 13-14 speak of redemption from the curse (of the law which finds us guilty of sin) by the horrible death of Jesus on the cross.  The bishops think to use the conclusion of the chapter which speaks of equality in Christ as the foundation for accepting those who embrace the sin that sent Christ to the cross in the first place! 
The letter then speaks of how "honored" they were to receive the request from the Conference to move the denomination forward.  Of course they obfuscate the fact that the vote to do so was 428-405.  Are they "honored" that nearly one half of the General Conference delegates voted "No" to the motion to grant them this unprecedented legislative power?  Is this what effective leadership does when a contentious issue is decided by such a small majority?  It sounds like politicians who squeak by in a bitterly contested election and then come to the microphone to brag about the "mandate" they just received.  It smacks of dishonesty.  That is what we should expect from our religious leaders?
They continue, "[w]e seek, in this kairos moment, a way forward for profound unity on human sexuality and other matters. This deep unity allows for a variety of expressions to co-exist in one church. Within the Church, we are called to work and pray for more Christ-like unity with each other rather than separation from one another."  If the issue weren't so serious this statement would be laughable.  Remember the citation they used to serve as the foundation for this letter from Galatians?  According to their logic shouldn't Paul have calmed down to find a way forward in Christ-like unity with those who were insisting the levitical laws should be retained in the Church?  Furthermore, aren't the bishops letting the cat out of the bag about their intentions when they speak of "a variety of expressions" coexisting in the denomination?
Apparently, they fully intend to have a denomination that simultaneously embraces the practice of homosexuality while leaving room for those who want to continue to insist it is a sin.  It cannot be done, bishops.  Second Corinthians 6:14 asks "what fellowship has righteousness with lawlessness?"  Regardless of which way you believe about the issue of homosexuality within the denomination you cannot expect either side to coexist with the other.  If you believe homosexuality is a legitimate divinely approved mode of sexual expression, you cannot coexist with those who believe it is an act of lawlessness and rebellion to God.  Neither can you expect those who believe homosexuality is clearly revealed in scripture as an abomination to God to coexist with those who embrace it.  If the plan is to find a way for that coexistence to happen under the same denominational roof, the episcopal leadership has clearly not read Revelation 2:18-29 where Jesus lambasts the Thyatiran church for coexisting with those who practice sexual immorality.  Or, to put it in more recognizable terms, there is no way forward to allow for "a variety of [sexual] expressions in one church" from a biblical and theological perspective. 
Under the header of "UNITY" the bishops write something that is literally breathtaking. "We understand that part of our role as bishops is to lead the church toward new behaviors, a new way of being and new forms and structures…"  That statement is stupefying.  Where exactly did our episcopacy get the idea that their role is "to lead the church toward new behaviors, a new way of being"?  From whence, pray tell, did the authority to determine "new behaviors" come?  And "a new way of being"?  Not only is that outlandish and outrageous, but it is quite blasphemous as well.  Just who do the bishops of the United Methodist Church think they are? 
At their consecration ceremony, bishops were reminded that "[y]ou are called to guard the faith, to seek unity, and to exercise the discipline of the whole Church…"  The episcopacy seems to have only focused on the part about unity.  What about guarding the faith?  I see nothing in the ceremony that gives them the right to ordain new behaviors or decide upon new ways of being! And what about the admonition in the service to "receive the Holy Scriptures, Feed the flock of Christ, defend them in Christ's truth, and be a faithful steward of Christ's Word and Sacraments"?  Bishops are to receive, feed, and defend the scriptures; not find ways to circumvent their clear teaching thereby ordaining new behaviors and new ways of being.
In the closing paragraph under the heading "CONTINUING DISCUSSIONS" the bishops bear an uncanny resemblance to their counterparts in the realm of politics.  They write, "'[w]e will continue to explore options to help the church live in grace with one another – including ways to avoid further complaints, trials, and harm while we uphold the Discipline."  That's politispeak if I ever heard it!  They are essentially saying that they will find a way not to uphold the Discipline while they uphold the Discipline.  Even though the Discipline explicitly states that practicing homosexuality or performing homosexual unions/weddings are chargeable offenses (¶ 2702. 1. (a) and (b)) they will "avoid further complaints…while we uphold the Discipline."  It is absolutely embarrassing and unconscionable that a body of seminary trained clergy would write a statement like that and expect it to be accepted. 
This issue, which has been plaguing the United Methodist Church for more than four decades, looked like it might finally be put to rest at this year's General Conference. The decades long attempt at appeasing both sides looked as if it might finally be resolved.  Some were not going to like it and were preparing to leave the denomination.  However, rather than let it become official, the leadership of the denomination jumped at the chance to intervene and decided it would be best not to decide.  Apparently, it is lost on the episcopal leadership that coinciding with the denomination's struggle with homosexuality there has been an exodus of members.  In other words, the grassroots rank and file membership has been deciding for a long time now.  The bishops "Way Forward" is, in all likelihood, a way forward into oblivion. 
It's too bad our episcopal leaders have ignored John Wesley's warning:
I am not afraid that the people called Methodists should ever cease to exist either in Europe or America. But I am afraid, lest they should only exist as a dead sect, having the form of religion without the power. And this undoubtedly will be the case, unless they hold fast both the doctrine, spirit, and discipline with which they first set out.
The "way forward" is not to accommodate, capitulate, or leave.  Rather it is to "Stand therefore, having fastened on the belt of truth…" (Ephesians 6:14). John Wesley never left his beloved Anglican Church.  I came to Christ through faith, in a small town Mississippi United Methodist Church under the ministry of a Bible believing and preaching pastor. I'm not leaving either. Something needs to be done about our leadership and I pray daily that God will give the faithful a plan to reclaim what was once a powerful tool in the hand of the Almighty for saving souls. 
Please Note: We moderate all reader comments, usually within 24 hours of posting (longer on weekends). Please limit your comment to 300 words or less and ensure it addresses the content. Comments that contain a link (URL), an inordinate number of words in ALL CAPS, rude remarks directed at the author or other readers, or profanity/vulgarity will not be approved.