Wednesday, June 21, 2017 @ 08:51 AM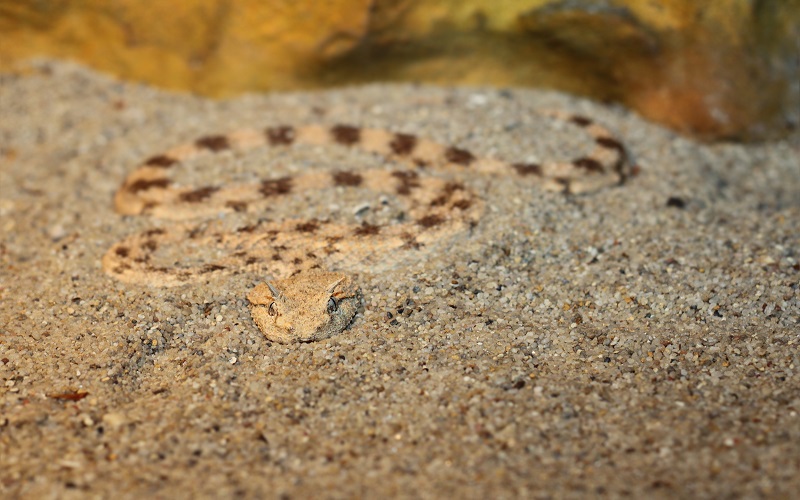 ATTENTION: Major social media outlets are finding ways to block the conservative/evangelical viewpoint. Click here for daily electronic delivery of The Stand's Daily Digest - the day's top blogs from AFA.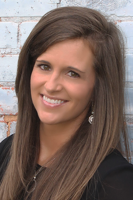 Whitney White
Children's Book Author
MORE
Many people will find fault with this picture, but hang with me.
In the Deep South, run-ins between chicken snakes and curious little boys are common. This particular snake was only a few feet from where my three sons and their friends were swimming. While they were playing an intense superhero game in the pool, this serpent was on a mission to steal, kill, and destroy chicken eggs nearby. Once the snake was spotted, all five little boys instantly abandoned their heroic missions in the swimming pool. It was a heated race to see which boy could get to the snake first.
I'm not sure why, but there's just something about the mysterious beauty of a snake that lures little boys. The sight of that crafty creature is rare, and despite parent's wise instruction cautioning them to flee at the sight of a snake, they just can't help but get a little closer. Most boys have seen their daddy and granddaddies capture a snake and the courage wells within them. They know to run away, but still…they just need to touch it one time.
While there are actually good snakes, the major problem is that children can't decipher between good snakes and bad snakes. Most people know a chicken snake immediately, but even experts are challenged at times by the similarities of certain venomous and non-venomous snakes. In order to tell the difference, one might have to be in striking distance, and at that point it could be too late. So, as parents, we don't want our children anywhere in the vicinity of a snake or even an area that looks as if it has potential to be "snakey."
I cringed as I watched my five-year-old hold that snake. Although his grandfather was inches from him controlling the situation and only let him hold it long enough to take a picture, I was nervous. And even though this snake was non-venomous and classified as a good, helpful snake, I was still uncomfortable because that's my little boy and to me a snake is a snake.
Later as I looked back at that picture, I thought of God and how He must feel when He sees His children blindly flirting with sin, wrestling with it, or holding on to it for dear life.  I know it grieves His heart since He has given us specific instructions to "abstain from all appearance of evil" (1 Thessalonians 5:22). He knows what's best for us and clearly urges us to flee from sin, yet the mysterious beauty lures us and we do not even know why.
Our society has changed immensely just in my lifetime. When I was young, people viewed sin like most women view snakes. However, when it comes to sin, our vision has become blurred to the point there are no longer distinct classifications of black and white. Everything is gray. Everything is permissible. We make excuses for ourselves and those around us. Like the other boys in the picture, we tend to stand alongside our friends and watch them hold onto their sins as we say nothing. We justify their sin and enable them, as long as they don't seem to suffer the consequences and we don't participate. Also, in comparison with boys and snakes, we, too, want to get as close as possible, just so long as we don't grab hold or get bitten by the really "bad" ones.
This mentality is dangerously wrong. Like a parent, God the Father knows what lies before us in those "snakey" areas that stir our curiosity and draw us in. He is well aware that all snakes are not deadly, but they do all bite. It may seem safe to hold the smaller snakes or the non-venomous ones at first, but it's only a matter of time until one bite from that deceptive "legless demon" ruins our entire lives that God abundantly blessed us with. Our mission should be not only to abstain from evil deeds, but flee at the initial hint of sin.
Had those boys found that snake on their own and their grandfather been absent James 1:14-15 could have easily played out like a movie. More than likely they would have been tempted to be brave and get as close as possible to that snake. Their desires would have distracted them, dragged them out of the pool, and enticed them to get a closer look. Even with conviction in their disobedient hearts and fear of being bitten, that demanding desire would have continued to conceive, giving birth to sin and when they could stand it no longer they would put themselves in a vulnerable position to make that move to impress their friends and prove their courage.
Ignoring the Holy Spirit's warning to flee the imminent danger, they would have forged on in arrogance thinking they were too clever to get hurt. But once that sin was full grown and they committed to conquering the cunning snake, it could have been deadly. Or had it not been deadly, it would have given them the confidence to keep selfishly pursuing those forbidden snakes.
Thoughts of safety and superiority would enter their minds after reaping no harmful repercussions, tempting them to think their parent's instruction was foolish. But one can only handle snakes so long, until they let their guard down. That one bite then leads to destruction. The alluring great gain would have been in vain. Injury and suffering could have been avoided had they simply turned away from the sight of evil and sought help. May we purpose in our hearts not only to never allow ourselves or ones we love to get within striking distance, but to avoid all areas and circumstances that have the slightest appearance of evil.
"So, flee from youthful passions and pursue righteousness, faith, love, and peace along with those who call on the Lord with a pure heart" (2 Timothy 2:22).
Now, if you have read this completely and your focus is still on finding fault with the picture of my son holding a snake or you can't get past the sight of the snake, do try to see this from God's perspective. What sins are you holding onto? What areas do you need to abstain from? How would others view a photo of you holding on to your sin?
"If we say we have no sin, we deceive ourselves and the truth is not within us."
I John 1:8
Please Note: We moderate all reader comments, usually within 24 hours of posting (longer on weekends). Please limit your comment to 300 words or less and ensure it addresses the content. Comments that contain a link (URL), an inordinate number of words in ALL CAPS, rude remarks directed at the author or other readers, or profanity/vulgarity will not be approved.