Monday, July 24, 2017 @ 07:32 AM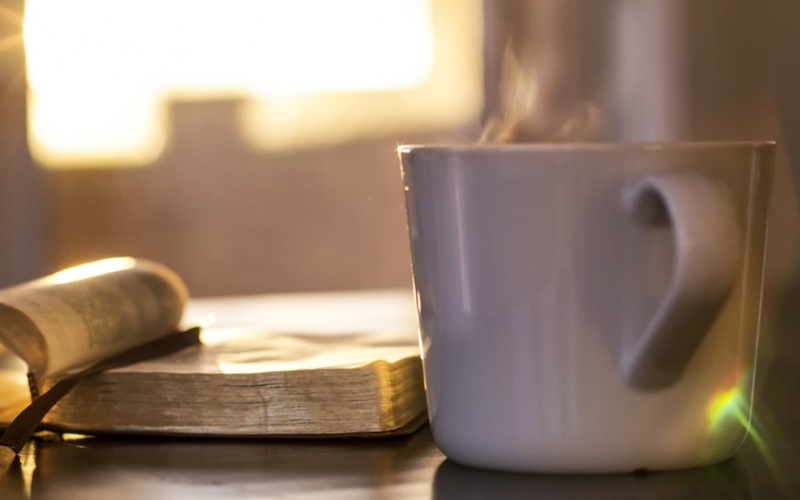 ATTENTION: Major social media outlets are finding ways to block the conservative/evangelical viewpoint. Click here for daily electronic delivery of The Stand's Daily Digest - the day's top blogs from AFA.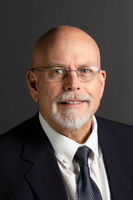 Rob Gardner
Retired AFA Staff Member
MORE
MONDAY 
None Of Us Will Exit This World Alive, So How Are You Living?

For everything there is a season,
a time for every activity under heaven.
A time to be born and a time to die.
A time to plant and a time to harvest.
A time to kill and a time to heal.
A time to tear down and a time to build up.
A time to cry and a time to laugh.
A time to grieve and a time to dance.
A time to scatter stones and a time to gather stones.
A time to embrace and a time to turn away.
A time to search and a time to quit searching.
A time to keep and a time to throw away.
A time to tear and a time to mend.
A time to be quiet and a time to speak.
A time to love and a time to hate.
A time for war and a time for peace.
What do people really get for all their hard work?  I have seen the burden God has placed on us all.  Yet God has made everything beautiful for its own time. He has planted eternity in the human heart, but even so, people cannot see the whole scope of God's work from beginning to end.  So I concluded there is nothing better than to be happy and enjoy ourselves as long as we can.  And people should eat and drink and enjoy the fruits of their labor, for these are gifts from God (Ecclesiastes 3:1-13 NLT).

No matter how we have lived, we can come to Christ and all will be forgiven. No matter our sin, through repentance and humbling ourselves before God, we enter into an eternal relationship. God has provided a way, but we must accept His Son as our Savior and repent of our sins.

Because God's children are human beings—made of flesh and blood—the Son also became flesh and blood. For only as a human being could he die, and only by dying could he break the power of the devil, who had the power of death. Only in this way could he set free all who have lived their lives as slaves to the fear of dying (Hebrews 2:14-15 NLT).
Father God, thank You. Thank You for saving us from ourselves. Thank You for eternal freedom through Jesus Christ. I praise You Lord. May You bring our nation back to Your truth and understanding. In the mighty and powerful name of Your Son, Jesus Christ, I pray and ask. Amen. 
TUESDAY 
Our Creator Has The Answers 
O Lord, our Lord, your majestic name fills the earth! Your glory is higher than the heavens. You have taught children and infants to tell of your strength, silencing your enemies and all who oppose you. When I look at the night sky and see the work of your fingers— the moon and the stars you set in place— what are mere mortals that you should think about them, human beings that you should care for them? Yet you made them only a little lower than God and crowned them with glory and honor. You gave them charge of everything you made, putting all things under their authority— the flocks and the herds and all the wild animals, the birds in the sky, the fish in the sea, and everything that swims the ocean currents. O Lord, our Lord, your majestic name fills the earth (Psalms 8:1-9 NLT)! 
Our Creator, the Creator of all things, loves us and has a plan for us. Do we think we have a better solution for our problems than God has for us? Are we seeking His presence and direction for our goals? Are we searching for His truth in our broken existence? Are we giving Him our problems and praising Him in our successes? 
Our God is able. Are we willing to give ourselves and our problems to Him, fully? Are we praising Him through our trials and celebrating with Him on the mountaintop? I will repeat, our God is able. 
Dear Father God, help us not to look to man for the answers, but instead look to You. Help us, Father, to trust and have faith, even when things look bleak. Dear Lord, open the eyes of those that deny You and bring Your lost sheep back into Your fold. Father, help us to glorify You in our daily lives, so that many might see Your amazing grace. I ask and pray in the mighty and matchless name of Jesus, Amen. 
WEDNESDAY 
SONshine

"No longer will you need the sun to shine by day, nor the moon to give its light by night, for the Lord your God will be your everlasting light, and your God will be your glory. Your sun will never set; your moon will not go down. For the Lord will be your everlasting light. Your days of mourning will come to an end  (Isaiah 60:19, 20 NLT).

Are you tired of living in the darkness of you sin? Are you tired of trying to hide those sins from your friends and family? Are you even thinking that you can hide them from God? Really?
The way out of this darkness is by stepping into the Light of Jesus Christ. Give Him your problems, your sin, your transgressions; let Him have control. Trusting in God and relying on Him is the only true way to a good life.
Dear Lord, shine your Light, brightly, through Your people. I pray that each of us will step out of our comfort zone and be the people You created us to be. Let us shine Your Light into this dark and dying world. I praise Your name, Lord and pray in the mighty name of Jesus. Amen. 
THURSDAY 
Are You Willing? 
The Holy Spirit said to Philip, "Go over and walk along beside the carriage." Philip ran over and heard the man reading from the prophet Isaiah. Philip asked, "Do you understand what you are reading?" The man replied, "How can I, unless someone instructs me?" And he urged Philip to come up into the carriage and sit with him (Acts 8:29-31 NLT). 
As followers of Christ, we must be willing to not only listen to God, but be obedient to His calling. Sometimes that calling is far from our own plans. 
I've really had to deal with that lately. But as soon as I accepted that my ideas were different than what God wanted from me, peace came over me. 
I wonder what Phillip's first thoughts were when he was told to go and walk beside a carriage that was carrying a high level eunuch? I know that God's word said he not only went, but ran to the carriage. But I wonder what his first thought was? Mine might have been, "what, you have got to be kidding me."  But that would be my fallen humanity being revealed. We must put that human side away when God calls. Sometimes it isn't easy to do that. We just have to listen and be obedient. 
Are you listening? Are you being obedient? 
If Phillip had not listened and obeyed, that eunuch might never had been saved; and if he hadn't found the love of Jesus, many, many others might not have found the saving grace of Christ. Because of Phillip's willingness to serve God, the eunuch carried the gospel back home to Ethiopia and founded the church there. Many were saved! 
Lord God, help us to listen and be obedient. In Jesus' name, we ask. Amen.
FRIDAY 
Hope For The Hopeless 
"I pray that God, the source of hope, will fill you completely with joy and peace because you trust in him. Then you will overflow with confident hope through the power of the Holy Spirit" (Romans 15:13 NLT). 
Never give up. Whatever your trial, turn it over to The Lord. Trust in Him. He is the source of all our Hope. He will not fail. 
Dear Father, grant me and my friends Your assurance of Your hope. I ask in the name of Jesus. Amen. 
SATURDAY 
It All Turns To Rust Or Dust

I once thought these things were valuable, but now I consider them worthless because of what Christ has done. Yes, everything else is worthless when compared with the infinite value of knowing Christ Jesus my Lord. For his sake I have discarded everything else, counting it all as garbage, so that I could gain Christ (Philippians 3:7, 8 NLT).

I still have many friends who are chasing the desires of this world. They continue to try to keep up with the Joneses. You know, trying to buy stuff like your neighbors have? The ones with the nicest house on the block, or the car, motorcycle, dog, etc. Too many people have not discovered what real life is all about. Folks, real life is having Jesus as your Savior.
Father God, I pray that many people will see that their worldly "idols" are just that; of this world and merely worldly idolatry. Dear Lord, lead us and direct us into Your desires and not ours. In Jesus' name, Amen. 
SUNDAY 
We Are All A Work-In-Progress 
Teach the older men to exercise self-control, to be worthy of respect, and to live wisely. They must have sound faith and be filled with love and patience  (Titus 2:2 NLT). 
Hmm...self-control, respectful, full of faith, love and patience.  I have some work to do, on myself. How about you? 
Dear Father, let us be raw steel and be ready to be shaped into Your likeness. Father God, hone us into what you want us to be. Lord, put us into the fire to harden us and strengthen us. Put us to Your grinding stone and shape us to what You desire. Finally, put us to the final sharpening stone, the smooth stone that brings forth a flawless edge and razor sharpness, gently guide us over this stone so we might be made perfect, in Your image. All of this is for Your glory, not ours. Then Father, use us for Your purpose. We lay our lives at the foot of the Cross, we are Yours, Father. Amen.
Please Note: We moderate all reader comments, usually within 24 hours of posting (longer on weekends). Please limit your comment to 300 words or less and ensure it addresses the content. Comments that contain a link (URL), an inordinate number of words in ALL CAPS, rude remarks directed at the author or other readers, or profanity/vulgarity will not be approved.