Thursday, August 03, 2017 @ 08:31 AM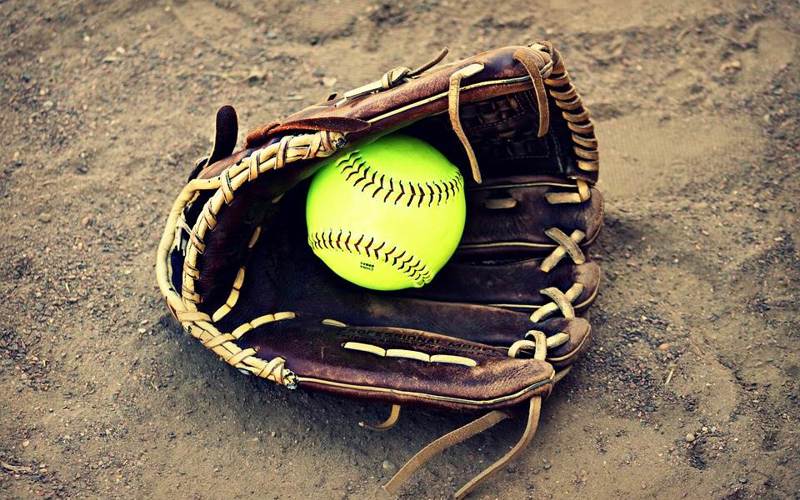 ATTENTION: Major social media outlets are finding ways to block the conservative/evangelical viewpoint. Click here for daily electronic delivery of The Stand's Daily Digest - the day's top blogs from AFA.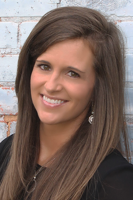 Whitney White
Children's Book Author
MORE
My 2005 high school slow pitch softball team was impressive. We had half the town in attendance for our playoff game that would advance us to the North Half Championship. Even the football players that said "girls can't play ball" showed up. We were a young team with a young coach, but we actually had the potential to win the State Championship.
I had prepared myself for that game since I was big enough to swing a bat. While the other girls were learning to apply makeup and chasing boys, I was perfecting my swing, practicing my fielding, and chasing pop flies.
However, as the game began I felt the pressure of being the only senior. I wanted so badly to make my coaches proud and lead my team to victory. I had been dealing with an elbow injury for months, and though the pain radiated through my throwing arm I was determined to stay on the field. The opposing team was tougher than we expected, but we battled with them inning after inning.
Finally, it came down to the last inning of the game. They were down by one. Bases were loaded. There were two outs. I was playing second base. The batter had a full count. On the next pitch, she ripped it to the right side. I was fast. I positioned myself right in front of that big yellow softball. I put my glove on the ground, just like I had been taught. But it was coming so fast that it hit a hard clod of dirt, took a bad hop over my glove and proceeded to the outfield. Two runs came in. We lost the game.
My coach let me have it. My teammates cried. My softball career was over. My love of the game was tarnished. My heart was broken. I took the blame for the loss.
Looking back now, my true failure was not in that error that ended the game. My error was that I did not get back up, dust myself off, and prove myself to be faithful to the game. I had a chance to redeem myself in fast pitch softball the next season. I was better at fast pitch than slow pitch. It was my love, my passion. But I was so ashamed and disgusted with myself for losing that game, that I let it steal my joy…and I quit.
In 2016, my husband and I learned we were expecting our fourth baby. It was a surprise and took quite a bit of getting used to, but I eventually came to a place of excitement. However, the dreams of rocking a newborn and potentially bringing pink into a house filled with boys who are true to the color blue, came crashing down when we learned that there was no longer a heartbeat.
I couldn't understand. I had already had three healthy babies. I was doing everything I had been taught to do. I had cut back on exercise, cut out caffeine, and was careful with my diet. Clearly, I took healthy pregnancies for granted. I had never experienced this type of loss before. I blamed myself. I was broken, embarrassed, and ashamed for losing my baby. I let it steal my joy…and I quit.
During a time when God could have truly revealed Himself to me, I wanted no part of Him. I felt that because I had initially been unhappy about a baby, God chose to take it away as a means of punishment. To dangle the joy of a baby right in front of me as soon as I got excited, and then yank the rug out from under me seemed like a harsh joke. My heart became hard as stone towards God and everyone around me. The loneliness I felt in my grief, thinking that everyone forgot, and realizing that no one would ever remember my child was overwhelming. I continued to go through the motions as a homeschool mom and a pastor's wife, but my heart was in distress and everything about me reacted in disobedience. Depression set in, and I quit praying. I quit seeking God's will. I was a mess.
Thankfully, God still loved me enough to pursue me. After a season of despair, He turned to me and heard my cry. He lifted me out of the slimy pit, out of the mud and mire; he set my feet upon a rock and gave me a firm place to stand. He put a new song in my mouth (Psalm 40:1-3). He changed my life and gave me a new perspective.
After a year and a half of darkness, my husband and I began to experience God's forgiveness and love like never before. His Light shown through and reunited our bond of marriage in ways we never thought possible. His mercies are truly new every morning. One of the greatest gifts during this time, was finding out He had blessed us once more with another pregnancy. Though I was terrified of losing another baby, we rejoiced. Every single day I prayed, "God, please, give us a healthy baby."
Still fearful of a miscarriage, I determined in my heart and promised my God that even if my worst nightmare came true and I had to walk that lonely path again, I would still praise Him through the storm.
On July 20, instead of simply asking God to give us a healthy baby as I normally did, I specifically prayed that God would intimately knit this baby in His image. As the eyes were forming that 9th week, I prayed for Him to give that baby perfect vision to see God as He truly is in all His splendor and majesty all the days of his/her life. It was out of the ordinary, but I earnestly prayed that God would protect our baby from any disease, deformity, or disorder. I thanked Him for giving me 9 weeks to be his/her mother.
Nearly 12 hours later, as searing pain shot through my abdomen I knew something wasn't right. I pleaded for God to protect my baby. I prayed that He would cover the situation and I repeatedly asked Him to graciously shield the baby from any disease, deformity, or disorder that would cause pain and suffering. I prayed that if there was any way for Him to save our baby that He would, but if it was not His plan, we would glory in His goodness even still.
An hour later, my husband and I, wept as we held our precious lifeless gift. A gift that many call "tissue".  Our miracle had tiny hands and feet. Sweet legs and arms. A cute little belly. And perfectly formed eyes. In contrast to how we bottled our hurts inside and handled the loss separately after the first miscarriage, this time we held each other and cried out to our Father who was not taken by surprise. We humbly asked that He would fill us with peace, comfort, and understanding that only He can give.
The next day, July 21, was supposed to be filled with birthday cake, balloons, and excitement for my oldest son's 8th birthday. Instead, I was barely able to put one foot in front of the other. I felt completely empty, physically and emotionally. Before the birthday celebration could begin we had to go back to the doctor and sit for hours in a waiting room with expecting mothers and babies all around.
Satan's accusations and lies couldn't have been more real in that moment. Many times I was tempted to believe this was what I deserved. I was tempted to be angry and question God about why He would allow us to endure this again. An empty sonogram on my son's birthday felt unbelievably cruel.
I was tempted to ask God why He didn't answer my prayer for a healthy baby. But as I sat in silence, waiting for my doctor who had no answers for such a sudden tragedy, I thought back to my prayers on July 20 and realized that He had answered my requests. My sweet angel's sight was made perfect. Our baby did see God in all His splendor and majesty that very day and will forever more. And I have to believe God was protecting our baby from something that would have caused much greater pain and suffering. I had thanked God for allowing me to be its mother for 9 weeks, not knowing that would be my last day to carry that child in my womb.
I was asking God to knit that baby into His image, when in fact He was using this situation to mold me into His image. I made the mistake of quitting once. I know the enemy and father of lies expected the same reaction. But I will pick myself up, dust myself off, and prove that I am faithful to my Father who plans to prosper me, not to harm me. I will not be shaken. I will learn from my mistakes and know that the One I serve makes no mistakes.  We are well aware that God gave and has taken away, but we will bless His name all the more! I have to consider that our present sufferings are not worth comparing with the glory that will be revealed in us (Romans 8:18).
We will continue to praise our Creator for the fearfully and wonderfully made 9-week-old blessing that was not just tissue. We know now more than ever that His works are wonderful. Though our sorrow may last for the night, our joy comes in the morning. So, with empty hands held high even still we shall say, "It is well…"
Find rest, O my soul, in God alone; my hope comes from Him.
He alone is my rock and salvation; He is my fortress,
I will not be shaken.
Psalm 62:5-6
Please Note: We moderate all reader comments, usually within 24 hours of posting (longer on weekends). Please limit your comment to 300 words or less and ensure it addresses the content. Comments that contain a link (URL), an inordinate number of words in ALL CAPS, rude remarks directed at the author or other readers, or profanity/vulgarity will not be approved.