Monday, September 18, 2017 @ 08:24 AM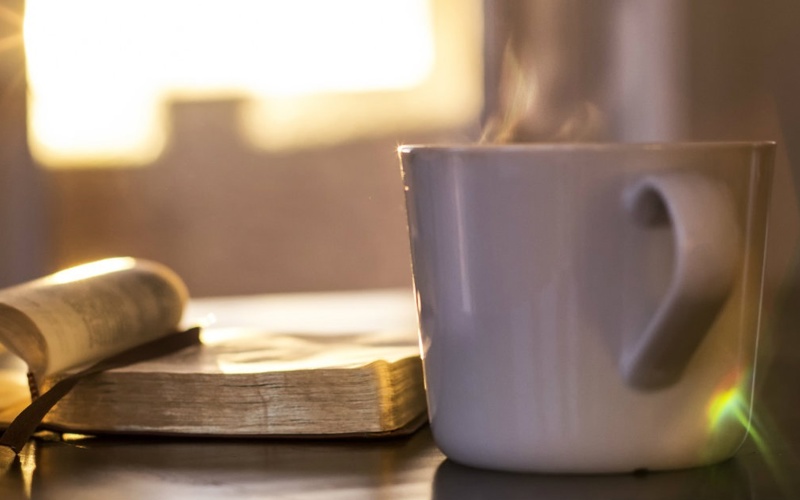 ATTENTION: Major social media outlets are finding ways to block the conservative/evangelical viewpoint. Click here for daily electronic delivery of The Stand's Daily Digest - the day's top blogs from AFA.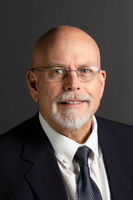 Rob Gardner
Retired AFA Staff Member
MORE
MONDAY 
Living in Harmony 
How wonderful and pleasant it is when brothers live together in harmony! For harmony is as precious as the anointing oil that was poured over Aaron's head, that ran down his beard and onto the border of his robe. Harmony is as refreshing as the dew from Mount Hermon that falls on the mountains of Zion. And there the LORD has pronounced his blessing, even life everlasting (Psalms 133:1-3 NLT). 
I am not happy with what is going on in our nation and I'm not the only one. We have strife and violence. We have political chaos and governmental failure. We have racism in many forms. We are in turmoil in our great nation. Why? I believe it's the lack of God in our lives. 
In these times of discontent, it's important to remember that God desires us to live in harmony with each other. We are His children and we must remember that makes us all, brothers and sisters. 
Living in harmony doesn't mean we have to approve of each other's actions (sin) but it does require us to love and pray for each other. 
We also must remember that disagreement is not hate. We can disagree and keep it civil. I know sometimes that's a tall order but we must work through those situations. 
Sometimes we might even have to avoid those that we can't remain civil with, but we must love them and pray for them.
It's not easy but we are instructed by our Savior that this is His command. Love one another. 
Dear Lord, help us to remember to love the sinner, but hate the sin that destroys lives. Let us remember that each of us are sinners. We are all broken. We all sin just in different ways. Help us to not point fingers, but to show Your love. At the same time, help us to stand firm on Your truth and Your word. Thank you Lord for Your perfect words of instruction. I pray this in Your mighty name. Amen. 
TUESDAY 
Full Potential

Now all glory to God, who is able, through his mighty power at work within us, to accomplish infinitely more than we might ask or think (Ephesians 3:20 NLT).

No one can live up to his/her full potential without the power of God in our lives. We need His power to drive us to do more; to do better; to serve others; to love those who are unlovable; to hate the sins that destroy our friends; to be great mothers, fathers and children; to be better citizens; to enjoy His creation; to be better at praising Him; to feed the hungry; to house the homeless and to love God with all our heart, mind and soul.
God wants us to be centered in Him, His word and His love, mercy and grace. By our faith, we believe. By His grace, we are saved. God gives us the free will to choose if we want Him to be God of our lives. I pray that everyone will choose wisely.
Father God, lead us to live up to our full potential, not the potential that we see for ourselves, but the potential that You see for us. I pray this in the mighty name of Jesus, Amen. 
WEDNESDAY 
Good vs Evil

"The eyes of the LORD watch over those who do right, and his ears are open to their prayers. But the LORD turns his face against those who do evil." Now, who will want to harm you if you are eager to do good?" (1 Peter 3:12-13 NLT).

We have a choice. Choose wisely.
Dear Lord, lead us in Your instructions and Your righteousness. We have a choice. May You direct our decision. Amen. 
THURSDAY 
The Need

He gives power to the weak and strength to the powerless (Isaiah 40:29).

We need to know that God's plan is living in us, and through us. We need to know that He will accomplish all that He has laid out for us, if we are obedient.
Also, we need to realize; WE are invincible to Satan's attacks, not by our power or abilities, but only by the power of Jesus Christ.
Satan can ruin our families, work, ministry and our lives if we don't stay focused on the Main Thing and that Main Thing is keeping JESUS, the Main Thing.
Today focus on Jesus, He is the Main Thing. When we keep Him first in all that we do, we will be victorious in all aspects of our lives.
Dear Lord, help us to die to self and live in You. Amen.
FRIDAY 
Gone in an Instant 
How do you know what your life will be like tomorrow? Your life is like the morning fog—it's here a little while, then it's gone (James 4:14 NLT). 
When we reach the 60 Plus Year Old Crowd, we begin to make many more visits to the local funeral homes. We are not only laying our aged parents to rest but we are also experiencing losses of our schoolmates and life-long friends. It is part of this broken world. When we are born, we will die. How we live this life is important but who we profess our faith in makes an eternal difference. 
Our Christian goal should be to get to Heaven and take as many people with us as we can. So you might ask, "how do we do that?" We shine Jesus' Light everywhere we go and preach the gospel by how we live and by our actions. Being with those who are lost or struggling is a call on each of our lives. They need to see Jesus through us. Thanks be to God! 
So Jesus told them this story: "If a man has a hundred sheep and one of them gets lost, what will he do? Won't he leave the ninety-nine others in the wilderness and go to search for the one that is lost until he finds it? And when he has found it, he will joyfully carry it home on his shoulders. When he arrives, he will call together his friends and neighbors, saying, 'Rejoice with me because I have found my lost sheep.' In the same way, there is more joy in heaven over one lost sinner who repents and returns to God than over ninety-nine others who are righteous and haven't strayed away! (Luke 15:3-7 NLT). 
Dear Lord, give us Your comfort, strength and peace to not only preach the Gospel everywhere, but to also endure the loss of family and friends. Hold us and assure us that Your word is true and right and that You will provide, during any circumstance. Lead us today that we might be more like Jesus than yesterday. I pray this in His mighty name, Amen. 
SATURDAY 
He Laid the Foundation 
The Lord will work out his plans for my life— for your faithful love, O Lord , endures forever. Don't abandon me, for you made me (Psalms 138:8 NLT). 
Created by God; formed by God; He lives in each of us. He also gives us free will, which gives us the right to choose. Choice is not always a good thing for our human condition. He has a plan for each of us, and we have our plan. Are we going to choose our plan or His plan? If any of you choose your plan over His, let me know how that works out. 
His love for each of us, is far greater than we can comprehend, on this side of Heaven. Thanks be to God. 
Dear Father, I praise Your mighty name. Thank You for all things. Thank You for being a righteous, just and loving God. Without Your justice, all we would have is anarchy of the heart. Let us be thankful for Your correction and direction for our lives. May we live a life that is beneficial to ourselves and others. With Your love, we will never know being unloved or lonely. Lead the lost back to You, Father, so that they might have a good life and a secure eternity. Help us Lord to be bold and proclaim the truth of salvation. I pray this in the mighty and matchless name of Your Son, Jesus Christ, our Lord and Savior. Amen. 
SUNDAY 
Silence Is not Golden 
But if you cause one of these little ones who trusts in me to fall into sin, it would be better for you to have a large millstone tied around your neck and be drowned in the depths of the sea (Matthew 18:6 NLT). 
"Silence in the face of evil is itself evil: God will not hold us guiltless. Not to speak is to speak." - Dietrich Bonhoeffer 
If we lead people into an area of their lives that causes them to stumble and fall, we are going to be held accountable by God. Our leading people astray might be by our actions or it could be because of our inaction. When we know people struggle with a particular sin, don't be an enabler to them, by telling them it's ok, or for that matter, not speaking up and telling them the truth. 
I especially call out to pastors on this matter. If you call yourself a pastor, you had better be preaching the entire counsel of God and not just the feel good parts that people want to hear. Each of us need to be reminded that God's standard is exact and there isn't any gray area. What God's word says, is truth. For a pastor to not speak this truth to their congregations is, in effect, being silent. No, it's not fun to tell people the truth about what is destroying their lives, but it is what we are called to do. 
The way we deliver the truth is definitely a consideration. We must do it in the love of Jesus Christ but we must be frank and to the point. We will be, at times, hated and persecuted for speaking God's truth, but we can know that the argument that the persecutors have is really with God and not with us. We, pastors and Christ followers, must make sure that we know what God's word says, so when the attacks come, we will be informed and ready to answer. 
Sin is sin and God hates the sin that destroys His children's lives. We also should hate that sin and help our brothers and sisters. I know it's an overly said statement, but "Love the sinner and hate the sin". This is exactly what we are to do. 
Thank you Lord God for your inerrant Word. It's perfect and is our road map to life. Amen. 
Dear Father God, help our church leaders speak Your truth. Let them not sugar coat Your word. Let them stand firm in deliver Your message without fear. Let them speak truth, with Your love. In Jesus' way and in His mighty name. Amen. 
Please Note: We moderate all reader comments, usually within 24 hours of posting (longer on weekends). Please limit your comment to 300 words or less and ensure it addresses the content. Comments that contain a link (URL), an inordinate number of words in ALL CAPS, rude remarks directed at the author or other readers, or profanity/vulgarity will not be approved.