Wednesday, October 18, 2017 @ 08:43 AM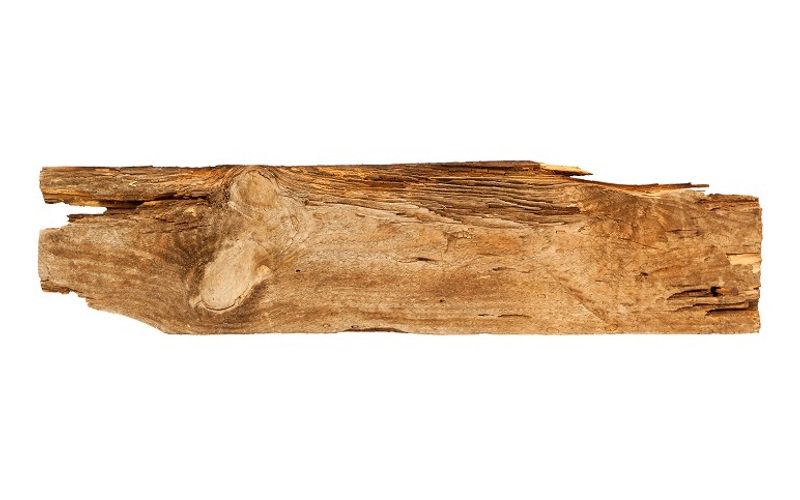 ATTENTION: Major social media outlets are finding ways to block the conservative/evangelical viewpoint. Click here for daily electronic delivery of The Stand's Daily Digest - the day's top blogs from AFA.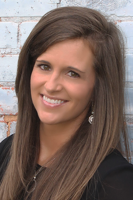 Whitney White
Children's Book Author
MORE
For nearly a month, the small wooden Mayflower carrying 102 passengers had made great progress crossing the Atlantic Ocean, until suddenly, in October 1620, the once smooth waters began tossing them to and fro. A series of storms raged with the wind demonstrating its power like a fist in their face. Amid their already terrible conditions aboard the cramped ship with no privacy and limited food supply, they were devastated when they realized the wind had pushed them off course and set them back for days. However, they were horrified when a violent wave slammed against them during a storm sending them flying through the air only to crash back into the waves. The jolt cracked the main beam of the ship causing the upper deck to buckle. The panicking passengers on the lower deck became drenched as water poured into their dreadful living quarters.
The water was not their main problem, though. They knew immediately if the beam was not mended they would never reach America and they would all surely sink with their ship. Their dreams and miserable efforts at sea would all be in vain if they couldn't come up with a plan quickly.
The men remembered a "great iron screw" that was brought along with them from Holland. It was actually a metal mechanical device called a jackscrew, which would later aid them in the construction of their homes. For hours, the men worked relentlessly against the storm, with little to no light, in extremely tight spaces to secure the beam from cracking further. They also struggled to fill any other leaks from the crash. Finally, the beam was raised and repaired.
Exhausted, they assembled to pray and thank God. Through these miserable conditions, they felt unbelievably blessed and knew God's hand was upon them. Soon after this took place, the winds died down and all was quiet for the first time in two weeks.
A few days later, Master William Bradford offered a prayer of thanksgiving for the successful repair of the beam as it still held firm. He said, "Although we have our differences, we are all God's children and as such, we be but specks in this vastness of the ocean, but precious unto our Lord and now together we are voyagers, pilgrims, and look to Thine infinite mercy and providence."
I can recall learning about the Pilgrims and the Mayflower in school every single year; however, I was unaware of this particular story until I began studying their voyage in depth with my children. Since I was a child, I've been taught that there were 102 Pilgrims aboard the ship, but there were actually two very distinct groups traveling together along with the crew members.
The Separatists were a small group of English people who separated from the Church of England and formed their own congregation. They weren't opposed to being under the authority of King James, but they desperately desired freedom of religion. Though they were flawed, they were a people of remarkable faith and fortitude.
The other group of English people aboard the ship were referred to as Strangers. They were seeking adventure and a better way of life in America. More than likely, they were members of the Church of England.
These two groups found it hard to live peaceably in these uncomfortable circumstances, yet for the first time, they were forced to come together as one when the beam broke. In the midst of crisis, they realized the only way to keep their ship afloat and spare them all from death was to humble themselves, work together in love, and depend on their Master to be merciful to them.
We need to take a moment and learn from our founders. Our nation today is divided, broken, and sinking as we speak. Ironically, it's the very same nation these brave Separatists left the comforts of their homes in Holland for - to live in misery for 66 days at sea then suffer starvation, bitter cold, death, disease, and the fear of Indians once they landed. They sacrificed everything for the interest of their families. Their vision was to raise their families in a faith based, Bible believing society. I can't imagine what their thoughts would be today if they could see our country's turmoil and sinfulness.
Today we see division, animosity, chaos, and brokenness in every direction. This is a result of pride, arrogance, selfishness, and deliberate disobedience to God. America has forgotten its heritage. We have forgotten the struggles of the Pilgrims. Just like the beam that held their ship together became damaged, the biblical foundation that has held our great country together has also taken a beating. Almighty God is the only One with the power and strength to restore us and sustain us. As "Pilgrims" on this journey, we too, must step out of our comfort zones, set our differences aside, humble ourselves, work together in love, and come to the conclusion that "we are all God's children and as such we be specks in the vastness of this ocean."
Despite our differences, we are all indeed precious unto our Lord and especially during the testing of our faith, we must hold tightly to our biblical truths and foundations. Instead of caving in weakness or pouncing on those in opposition, we should be boldly and humbly on our knees. We should all be kneeling, not in protest to a country in which we are free, but in prayer to the One we look to for infinite mercy and providence.
Bradford described the Separatists who boarded the Mayflower from Leiden, Holland saying, "That goodly and pleasant city (Leiden, Holland) which had been their resting place for nearly 12 years, but they knew they were pilgrims, and looked not on those things, but lifted up their eyes to ye heavens, their dearest country, and quieted their spirits."
This original phrase was found in 1840 and since then the diverse Mayflower settlers have been referred to as one unified group of people, Pilgrims. His phrase echoes a verse from the Bible he obviously had in mind:
"These all died in faith, not having received the promises, but having seen them afar off, and were persuaded of them, and embraced them, and confessed that they were . For they that say such things declare plainly that they seek a country. And truly, if they had been mindful of that country from whence they came out, they might have had opportunity to have returned. But now they desire a better country, that is, an heavenly: wherefore God is not ashamed to be called their God: for he hath prepared for them a city" (Hebrews 11:13-16, KJV).
Almighty Master, we desire a better country. Revive and restore us. Make us a country wherefore you are not ashamed to be called our God!
Please Note: We moderate all reader comments, usually within 24 hours of posting (longer on weekends). Please limit your comment to 300 words or less and ensure it addresses the content. Comments that contain a link (URL), an inordinate number of words in ALL CAPS, rude remarks directed at the author or other readers, or profanity/vulgarity will not be approved.