Saturday, November 11, 2017 @ 11:39 AM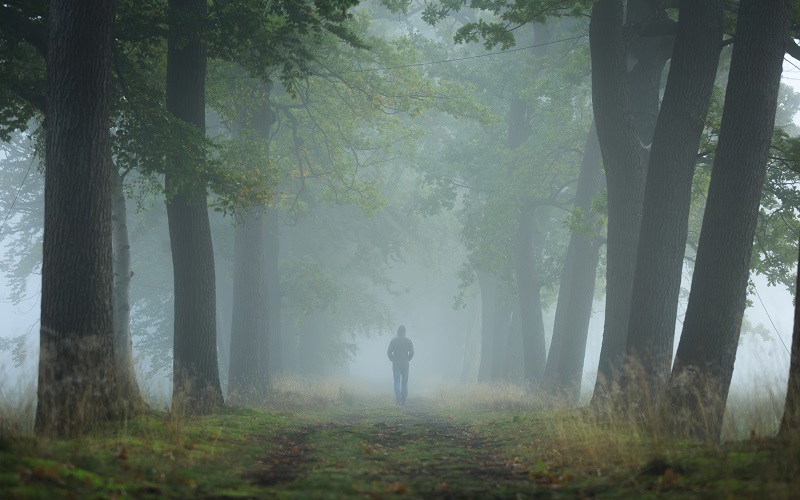 ATTENTION: Major social media outlets are finding ways to block the conservative/evangelical viewpoint. Click here for daily electronic delivery of The Stand's Daily Digest - the day's top blogs from AFA.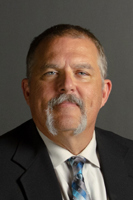 Dr. Ray Rooney, Jr.
Digital Media Editor
MORE
Apollyon, beware what you do, for I am in the King's highway, the way of holiness; therefore take heed to yourself (John Bunyan via Christian in The Pilgrim's Progress).
This is the third installment in a five part series on the 23rd Psalm.  You can read Part 1 here and Part 2 here.  There is far more to this psalm than meets the uninterested eye.  Join me as we delve into this famous song with bated breath and a shovel.  You might be surprised at what lay just beneath the familiar soil.
He restores my soul.
He leads me in paths of righteousness for his name's sake.
Righteousness bestowed by God which shines forth from the soul.  It is what everyone is looking for isn't it?  To be both whole and right.  It is interesting (telling?) that these two declarations don't precede but follow the "green pastures" and "still waters."  There is a definite movement to the 23rd Psalm (which I'll address a bit more in depth in the final installment of this series).  Suffice it to say for now that the soul is neither restored nor is the spiritual state of the person declared to be righteous by lounging in God's sufficiency of blessings. 
Green pastures and still waters don't really convey any sense of urgency do they?  Rather, they are like the miracles of Jesus which confirmed God's power and presence but didn't actually save anyone's soul or make anyone righteous.  The green pastures, still waters, and miracles were/are all signs of God's blessing and favor but are still only signs of something more important. 
Jesus went into the green pasture of the synagogue in his hometown, immersed Himself and those listening into the still waters of Isaiah 61:1-2, declared that passage to be fulfilled in their hearing, and an unholy thunderstorm ensued.  Clearly, the presence of the Shepherd in the midst of His blessings did not automatically produce the restoration of anyone's soul that day (the hearers in the synagogue tried to throw Him off a cliff, Luke 4:28-29).
Unfortunately, most people tend to associate the statements about restoring the soul and paths of righteousness with the green pastures and still waters.  In other words, looking at verse 3 as either a confirmation of verse 2 or as an addendum.  But the flow makes much more sense when you recognize that verse 3 is an introductory statement to verse 4.
Even though I walk through the valley of the shadow of death, I will fear no evil, for you are with me; your rod and your staff, they comfort me.
The only real way to make sense of the abrupt change in tone and atmosphere (from peaceful green pastures and still waters to a foreboding valley where death and evil are present) is to understand that the restoration of the soul and the path of righteousness necessitate passage through the valley.
In other words, God leads us into the valley of the shadow of death (thereby making it a path of righteousness) so that our souls may be restored.  Doesn't that fit perfectly with Paul's assertion in Romans 8:28?  Or, for that matter, 1 Peter 4:12.  If you've read your gospels you know how Jesus forewarned Peter that "Satan demanded to have you, that he might sift you like wheat, but I have prayed for you that your faith may not fail" (Luke 22:31-32).  Notice, Jesus didn't say that He had prayed that Satan not be given access to sift Peter.  Just that when he did, Peter's faith would not fail.  When all the other apostles fled from Jesus in the Garden of Gethsemane, something compelled Peter to follow.  It was God, Peter's Shepherd, who led him into the great darkness of the valley of denial.  It was Peter's "path of righteousness" which ultimately led to the restoration of his soul when Jesus undid the denials with the three "feed my sheep" admonitions.
The pathway that leads ultimately to salvation and sanctification (righteousness) must go through dark valleys where evil lurks and death descends like a funeral pall.  The road to Damascus was a dark valley for Saul of Tarsus because he was accosted by the risen Christ who demanded to know why he (Saul) was persecuting Him.  The darkness and evil was riding on Saul's shoulders.  Surely you can see that dark valley of shame, humiliation, and embarrassment was a pathway of righteousness the Shepherd intentionally guided the persecutor into?
Three words in the text probably hold the key to the entire psalm: "I walk through…" 
The Shepherd of the green valleys and still waters may have a bit of unsavory business to attend to by leading the sheep into a dark and evil valley, but He has no intention of losing a lamb and burying it there.  "I walk through…"  Because I am not alone.  "Your rod and your staff, they comfort me." 
The fourth Man met the three Hebrews in the burning and fiery furnace of Daniel 3.  The Captain of the Lord's Host strengthened Joshua the night before the attack on Jericho when Israel's leader was contemplating the impossibility of the task. And when the darkness became so oppressive to Jesus in the Garden of Gethsemane that He began to sweat blood, an angel came and ministered to Him so that He could Himself walk through (Luke 22:43).
Green pastures and still waters get us used to the Shepherd's presence and guidance in our lives.  But the pathway of righteousness will always veer into a dark valley permeated with evil.  Now comes the test.  Do we curse the Shepherd for what we imagine is His ineptitude in leading us from great provision to darkness and death?  Or, do we lean on His staff of support and trust His rod of defense as we plough through? Do we allow evil to dig our graves in the valley of the shadow of death?  Or, do we proclaim to the evil that this is "the King's highway, the way of holiness"? When we embrace the latter, it is then that we realize it all really is "for his name's sake."
Please Note: We moderate all reader comments, usually within 24 hours of posting (longer on weekends). Please limit your comment to 300 words or less and ensure it addresses the content. Comments that contain a link (URL), an inordinate number of words in ALL CAPS, rude remarks directed at the author or other readers, or profanity/vulgarity will not be approved.