Friday, November 17, 2017 @ 03:33 PM
ATTENTION: Major social media outlets are finding ways to block the conservative/evangelical viewpoint. Click here for daily electronic delivery of The Stand's Daily Digest - the day's top blogs from AFA.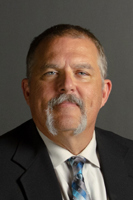 Dr. Ray Rooney, Jr.
Digital Media Editor
MORE
Almost every natural man that hears of hell, flatters himself that he shall escape it. (Jonathan Edwards)
This is the fourth installment in a five blog series on the twenty-third Psalm. You can read the first three here, here, and here. 
You prepare a table before me in the presence of my enemies; you anoint my head with oil; my cup overflows (Psalm 23:5).
Milquetoast believers get flustered with the phrase "in the presence of my enemies" in this song. 
Why does it need to be in the sentence at all?  Wouldn't it be much better if the verse only spoke of the table God prepares, the anointing, and the overflowing cup? 
Vindication is not an abhorrent theme in the biblical narrative…when God produces it.  Vindication is only problematic in Scripture when it is something we demand for ourselves.  Take, for instance, the conclusion of the book of Job.  In the final chapter (42) God announces that He is angry with the three "friends" of Job for their speeches to him recorded throughout the book.  He tells them to take seven bulls and seven rams to Job that he might offer them on their behalf.  "And my servant Job shall pray for you, for I will accept his prayer not to deal with you according to your folly…" (verse 8).  When you have to go apologize to someone whom you leveled false accusations toward and then beg them to pray for you so that God won't give you what you deserve (and He apparently wants to give), that is called vindication.  And when it comes from God, it is good.  "And the Lord blessed the latter days of Job more than his beginning" (Job 42:12).
Godly vindication is also a theme in eternity.  The last two chapters of the Bible (Revelation 21-22) describe that place Jesus said He had gone to prepare for the faithful (John 14:3).  It's the city we are told Abraham looked and longed for "whose designer and builder is God" (Hebrews 11:10).  As the Word of God begins its final benediction we read:
Blessed are those who wash their robes, so that they may have the right to the tree of life and that they may enter the city by the gates. Outside are the dogs and sorcerers and the sexually immoral and murderers and idolaters, and everyone who loves and practices falsehood (Revelation 22:14-15).
Whatever the physical reality may be, there is no escaping that the intent of the passage is to paint a picture of an awareness on the part of those who refused reconciliation with God through Christ, of being on the outside looking in, while those who confessed their sins and embraced the Lamb's substitutionary atonement ("those who wash their robes") are the insiders who are eternally blessed.  That dual awareness is intended to imply vindication.
David had just talked about the tough time spent in the "valley of the shadow of death" wherein lurked evil (Psalm 23:4).  The mention of the "rod" and "staff" of God as comforting Agents clearly implies that, but for their presence, he would have been overwhelmed by evil in the horrid valley.  To shift the scene immediately to a lavish banquet that has been specifically prepared for the bruised and battered traveler, while the selfsame purveyors of evil who had been so cruel in that dark valley were forced to watch (not only the banquet but the outpouring of God's blessing i.e. the anointing and overflowing cup) is to serve as a vindication, not so much of the person, but of his/her trust in the Lord while evil was waylaying him/her in death valley.
The reality that some believers simply refuse to face is that God never adjusts Himself to accommodate evil in the slightest.  The commands to love our neighbors and even our enemies in no way mean to compromise either holiness or integrity. Perhaps this is best made clear by the words of the old hymn "Rescue the Perishing" by Frances J. Crosby:
Rescue the perishing, care for the dying,
Snatch them in pity from sin and the grave;
Weep o'er the erring one, lift up the fallen,
Tell them of Jesus, the mighty to save. 
That is what loving neighbor and enemy look like.  But Scripture also makes clear that many (most?) will rebuff God's grace and believers' love.  We do a terrible disservice to God's holiness to think that unbelievers who rejected grace and love would simply be cut off from Him with no explanation.  That when they die and awake in hell there would be confusion as to why. 
Our vindication is their explanation.
Much of human interaction calls for compromise.  The specificity of the human fingerprint makes it clear that each individual is distinct.  Personalities are unique and preferences vary.  Without compromise, we simply could not live together in any kind of livable or bearable community.  But there are also things for which there can be no compromise. 
In The Character of a Methodist, John Wesley famously wrote, "But as to all opinions which do not strike at the root of Christianity, we think and let think."  But for those that do, we don't.  And when we don't (compromise) evil is unleashed upon us. 
Vindication in the hands of men is only about one thing: justice.  In the hands of God, it is partly about justice but also about righteousness.  Justice is about retribution.  Righteousness is about revealed holiness.  We see this in John's prophetic statement in Revelation 1:7 when he declares about the return of Christ, "Behold, he is coming with the clouds, and every eye will see him, even those who pierced him, and all tribes of the earth will wail on account of him."  You'll find justice in the battle of Armageddon but righteousness in the aforementioned passage in 22:14-15. 
Consequently, it wasn't with little or no thought or planning that David wrote of being anointed and overflowing after the mention of the table that had been prepared in the presence of our enemies.  Simply put, we are not loving our enemies if we are neither jealous nor offended by their attacks on God's holiness.  But how blessed and anointed we are when after leaning and relying on His rod and staff for comfort as we were being attacked (despite our tears and prayers for our attackers) we are vindicated by His table and anointing while they watch.
Come back next week for the final installment of "The 'Unexpected Power' in Psalm 23."
Please Note: We moderate all reader comments, usually within 24 hours of posting (longer on weekends). Please limit your comment to 300 words or less and ensure it addresses the content. Comments that contain a link (URL), an inordinate number of words in ALL CAPS, rude remarks directed at the author or other readers, or profanity/vulgarity will not be approved.