Monday, December 11, 2017 @ 08:30 AM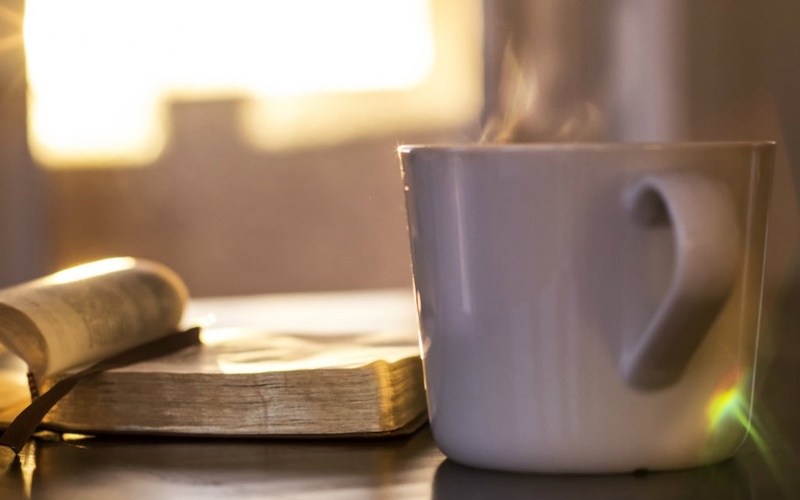 ATTENTION: Major social media outlets are finding ways to block the conservative/evangelical viewpoint. Click here for daily electronic delivery of The Stand's Daily Digest - the day's top blogs from AFA.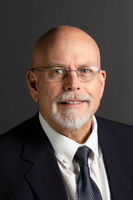 Rob Gardner
Retired AFA Staff Member
MORE
nleMONDAY 
Shepherding

"Therefore, you shepherds, hear the word of the Lord: As surely as I live, says the Sovereign Lord, you abandoned my flock and left them to be attacked by every wild animal. And though you were my shepherds, you didn't search for my sheep when they were lost. You took care of yourselves and left the sheep to starve. Therefore, you shepherds, hear the word of the Lord (Ezekiel 34:7-9 (NLT).

Shepherds - (def) A shepherd or sheepherder is a person who tends, herds, feeds, or guards herds of sheep. The word stems from an amalgam of sheep herder.
The Bible refers to both the herder of sheep and also the role of a pastor, teacher or leader of people, as Shepherd. It refers to Jesus as the Good Shepherd and people as His sheep. We each take on the role of being a shepherd at some point in our lives. We shepherd our family, children, friends, etc. We lead people that we don't even know that we are leading. In many cases, it's a responsibility that we take too lightly. We must consider our actions and the example that we are setting for others to follow. Pastors, ministers and for that matter, the church, should take this role to a much higher level. We are held to a higher standard for our leadership.
God clearly states how serious it is to lead someone away from Christ by our actions and our leadership in Matthew 18:6, "But if you cause one of these little ones who trusts in me to fall into sin, it would be better for you to have a large millstone tied around your neck and be drowned in the depths of the sea."
The point of today's message? We are required to protect our flock that God has entrusted to us. We are to lead His children with His word, His way, His purpose, His mercy, His grace and His love. We must lead people to Christ and not away from Him. Be very careful of the examples that we set for God's sheep. We are to be held accountable, not by man but by God.
Lord God, help us to be more like the Good Shepherd today than yesterday. Lead us and direct us by Your Holy Spirit. Amen. 
TUESDAY 
Doubts and Fears

When doubts filled my mind, your comfort gave me renewed hope and cheer (Psalm 94:19 NLT).

Everyone has doubts and fears that we must face in our lifetime. It is just part of our human, broken spirit. It's in our DNA. The question is how we are dealing with those doubts and fears. Are we letting them consume us? Are we giving in to our inabilities or inadequacies?
The real question should be, are we looking at our abilities and our talents or are we floundering in the negatives of inability and fear of failure? Are we looking at what we can accomplish? Are we focusing on what we failed at doing?
We all have times of doubt, trouble, brokenness, failure. Our lives are filled with that stuff. We must step back and look at the positive. Each of us has accomplished so much that we can be proud of. I thank God for all that He does in our lives. Many times we don't recognize that He is the One who has His hand in our business. He is God and He is with us, in good times and especially in the bad times. Let Him calm our doubts and fears.
When life is dealing us a lot of fear and doubt, we must look to God for our hope and strength. Our answer is in Jesus Christ, not in man or what man thinks.
Lord God, help us to be strong in You, the source of all that is good, now and forever. In the mighty name of Jesus and by the power of the Holy Spirit, I pray. Amen. 
WEDNESDAY 
Not Just Today, but Everyday

"I have loved you even as the Father has loved me. Remain in my love. When you obey my commandments, you remain in my love, just as I obey my Father's commandments and remain in his love. I have told you these things so that you will be filled with my joy. Yes, your joy will overflow! This is my commandment: Love each other in the same way I have loved you. There is no greater love than to lay down one's life for one's friends. You are my friends if you do what I command. I no longer call you slaves, because a master doesn't confide in his slaves. Now you are my friends, since I have told you everything the Father told me. You didn't choose me. I chose you. I appointed you to go and produce lasting fruit, so that the Father will give you whatever you ask for, using my name (John 15:9-16 NLT).

Today is not Memorial Day and I do know the difference between Veterans and Memorial day, but I think the act of signing up for the military service has the same valid need for recognition as when a soldier lays down his/her for our country. When a man or woman signs on the dotted line to join our military, they are actually signing away their life for the protection of our country. They are signing a pledge to lay down their lives, so that we might continue to live in freedom. Thank God for each of our men and women who are serving or have served our great nation. We should not just remember our military on special days like Veterans Day or Memorial Day, but we should remember and pray for them EVERY DAY. We should give thanks for them EVERY DAY.
You know there is Another who laid down His life so that each of us might live. His name is Jesus. He died so that we might have an eternity in heaven with our heavenly Father. He died for our freedom. He took our sins on His mighty shoulders and destroyed Satan's grip on us. He took what destroys us to the grave. Then our heavenly Father lifted Jesus from that tomb and gave us the hope of the resurrection.
Jesus died, was buried and rose from the dead. He sealed sins fate, for all those who believe in Him and call on His name. Thanks be to God.
Today when we are remembering our American Veterans, remember also the One Who laid down His life for each of us.
Lord God, thank You for our veterans and their sacrifice for our freedoms. I lift each of them up in prayer, whether they are serving our country now or whether they served in the past. Father, thank You for saving us from ourselves by the life, death, and resurrection of our Lord and Savior, Jesus Christ. It is in His mighty and matchless name that I pray. Amen. 
THURSDAY 
Run the Race, Let Nothing Hold You Back!

You were running the race so well. Who has held you back from following the truth? It certainly isn't God, for he is the one who called you to freedom (Galatians 5:7-8 (NLT).

Your past can pull you back, if you let it. Your friends can pull you back, if you let them. Your family can pull you back, if you let them. The world pulls at our lives from every angle. The world will hold you back, if you let it!
Nothing can snatch our life's calling from the will of God. Nothing, unless we let it.
Father God, we all have the free will to decide if we will follow the ways of the world or You. Help us to claim that we will follow You. The devil is roaming and stealing and destroying many people right now. We are in constant battle with Him. The devil will not prevail. He cannot be in the presence of Jesus, and I know Jesus is with me. I pray that many will choose today to let Jesus be with them and turn from their wicked ways and discover the true life that You, Father God, has laid out for them. I pray this in the mighty name of Jesus and by the power of the Holy Spirit. Amen.
FRIDAY 
God's Path or Our Path

Show me the right path, O Lord; point out the road for me to follow.
Lead me by your truth and teach me, for you are the God who saves me. All day long I put my hope in you (Psalm 25:4-5 NLT).

We choose the direction for our lives. We can make good choices or we can make bad choices. I assure you, we will choose both. We will reap the benefits or suffer the destruction of these choices. I feel that when we do make those bad choices, we have an opportunity to recognize our mistakes, correct them and get back on the right path. That right path is God's ordained pathway, not ours. God's word is the guidebook to truth and understanding. Read it, study it and meditate on it.
We all make bad choices, but God has provided a way to put those choices behind us and begin a new life. The new life I write about is provided by the life, death, and resurrection of our Lord and Savior, Jesus Christ. God has provided a way, the Way. Now, it is up to you to decide. Will it be joy or gloom? I pray that you will choose the love, mercy, and grace of our Lord.
Father God, open the hearts, eyes, and minds of those that are not following You and Your truth. Bring them home to where they belong, in Your mighty arms. I ask and pray in the mighty name of Jesus Christ. Amen. 
SATURDAY 
The Place of Honor

"So humble yourselves under the mighty power of God, and at the right time he will lift you up in honor" (1 Peter 5:6 NLT).

We must realize that God is everything. Thanks be to God.
Lord God, we praise Your mighty name. We praise who You are. We are mere specks in the universe, but You know each of us by name. We praise You, Lord, that You are the Creator of all things. You are the Alpha and Omega, the beginning and the end. You, Father, are the majestic One, Lord God of All. Father, how can we even begin to understand how great You are? We can't comprehend Your majesty. Lord, the most amazing thing is that You, the God of all the universe, love each of us intimately. Father God, thank You for loving us while we are so undeserving, but You, Father, love us anyway. You deem us worthy. We praise You and ask that You continue to bless us today and to the ends of the age. In the mighty and powerful name of Jesus Christ and by the power of the Holy Spirit, we pray. Amen. 
SUNDAY 
Find Life in His Word

The instructions of the Lord are perfect,
reviving the soul.
The decrees of the Lord are trustworthy,
making wise the simple.
The commandments of the Lord are right,
bringing joy to the heart.
The commands of the Lord are clear,
giving insight for living.
Reverence for the Lord is pure,
lasting forever.
The laws of the Lord are true;
each one is fair.
They are more desirable than gold,
even the finest gold.
They are sweeter than honey,
even honey dripping from the comb.
They are a warning to your servant,
a great reward for those who obey them (Psalm 19:7-11 NLT).

Our God is not wishy-washy. His word is to the point. His word is clear. His word is perfect. His word is to be obeyed. His word is to be praised. His word is to be used. His word is to be read. His word is to be studied. His word is to be prayed over. His word is truth. His word is to be cherished. His word is inerrant.
His word is...
We praise You, Father God, for Your word. May we delve deep into it, reading, studying and memorizing Your inerrant words of truth. Lead us this day by Your Holy Spirit, so that we might live a life that pleases You. Help us to be the men and women that You designed us to be. In the mighty name of Jesus and by the power of the Holy Spirit, We pray. Amen.
Please Note: We moderate all reader comments, usually within 24 hours of posting (longer on weekends). Please limit your comment to 300 words or less and ensure it addresses the content. Comments that contain a link (URL), an inordinate number of words in ALL CAPS, rude remarks directed at the author or other readers, or profanity/vulgarity will not be approved.