Monday, December 18, 2017 @ 07:50 AM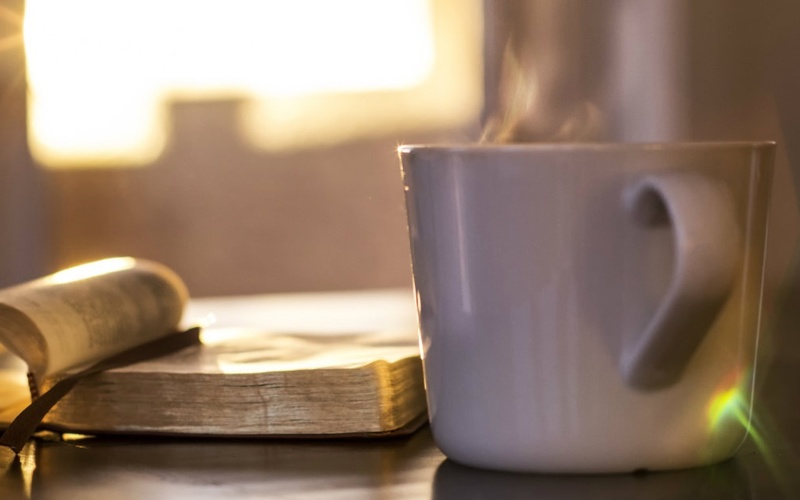 ATTENTION: Major social media outlets are finding ways to block the conservative/evangelical viewpoint. Click here for daily electronic delivery of The Stand's Daily Digest - the day's top blogs from AFA.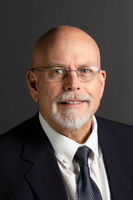 Rob Gardner
Retired AFA Staff Member
MORE
MONDAY 
Who or What Are You Worshiping?

But some of the astrologers went to the king and informed on the Jews. They said to King Nebuchadnezzar, "Long live the king! You issued a decree requiring all the people to bow down and worship the gold statue when they hear the sound of the horn, flute, zither, lyre, harp, pipes, and other musical instruments. That decree also states that those who refuse to obey must be thrown into a blazing furnace. But there are some Jews—Shadrach, Meshach, and Abednego—whom you have put in charge of the province of Babylon. They pay no attention to you, Your Majesty. They refuse to serve your gods and do not worship the gold statue you have set up."
Then Nebuchadnezzar flew into a rage and ordered that Shadrach, Meshach, and Abednego be brought before him. When they were brought in, Nebuchadnezzar said to them, "Is it true, Shadrach, Meshach, and Abednego, that you refuse to serve my gods or to worship the gold statue I have set up? I will give you one more chance to bow down and worship the statue I have made when you hear the sound of the musical instruments. But if you refuse, you will be thrown immediately into the blazing furnace. And then what god will be able to rescue you from my power?"
Shadrach, Meshach, and Abednego replied, "O Nebuchadnezzar, we do not need to defend ourselves before you. If we are thrown into the blazing furnace, the God whom we serve is able to save us. He will rescue us from your power, Your Majesty. But even if he doesn't, we want to make it clear to you, Your Majesty, that we will never serve your gods or worship the gold statue you have set up" (Daniel 3:8-18 NLT).

What needs to be cleansed from our lives so that we might have a closer relationship with God? We all have something that interferes with our walk with God. We all have something that draws our time away from God and doing His work. We all have something that takes us away from where God wants us to be. How much more would our lives benefit if we gave up the things that reduce our commitment to God?
Are we willing to stand up to the world and say, "we will never serve your gods or worship the gold statue you have set up" (Daniel 3)?
Are we willing to stand up to terrorists and say, "I'm a Christian, I follow Jesus Christ; knowing that our heads would be cut off?" Are we willing to tell a shooter that we are a Christian after he just shot the guy next to us for saying "yes"?
How deep is your faith? How deep is your trust?
Our God is bigger than any evil in this world. We must remain in Him and He will remain in us. God will provide all that we need if we give our whole selves to Him.
Thank You, God for Your never-ending love, mercy, and grace. Amen. 
TUESDAY 
Breaking It Down

This is why I remind you to fan into flames the spiritual gift God gave you when I laid my hands on you. For God has not given us a spirit of fear and timidity, but of power, love, and self-discipline.
So never be ashamed to tell others about our Lord. And don't be ashamed of me, either, even though I'm in prison for him. With the strength God gives you, be ready to suffer with me for the sake of the Good News (2 Timothy 1:6-8 NLT).

Let's break it down:
> Spiritual Gifts
We all have been given these. Do you know what they are? Are you using them?
> Christ Ordained Us
By the Power of His blood, He cleansed us, so that we are made right by His grace.
> We Shall Not Fear
We are to walk in God's Power. What is there to fear (Psalm 23:4)?
> His Power, Love, and Self-Discipline
Realize the gifts that God has blessed us with and walk in His power and love being self-disciplined in all we do.
> Share the Gospel
Stop worrying about your ability (or lack thereof) to tell others about Jesus. Once you step out and ask someone if they know Jesus as their Savior, it gets easier and easier. Every time you step out for Christ, He supplies you with all you need to do the job which He has called you to do.
> We May Be Called To Suffer for Our Faith
Christians are being persecuted all over the world. Even in the USA, we are be persecuted by the ill-conceived ideas related to Political Correctness.
> We Must Be Ready to Fight the Good Fight for the Good News
The fight is here, are we ready? The time is near. It's time that all good men and women stand up against the tyranny of a lost and dying world. 
Brothers and sisters, the Good News is, WE HAVE VICTORY (Revelation 19:11-21).
"When bad men combine, the good must associate; else they will fall one by one, an unpitied sacrifice in a contemptible struggle." - Edmund Burke
Burke has had many versions of the above quote printed, but it is usually quoted as:
"The only thing necessary for the triumph of evil is for good men to do nothing."
This is basically the same meaning in a much easier to understand version.
Father God, help us to be pro-active in sharing the Gospel and the love of our Savior, Jesus Christ. Help us to realize the cost of our faith, but remind us the glory You receive when we do Your work. Lead us today and direct us down Your path of strength and righteousness. We ask and pray in the mighty name of Jesus and by the power of the Holy Spirit. Amen. 
WEDNESDAY 
Offerings to God 
"Then celebrate the Festival of Harvest to honor the LORD your God. Bring him a voluntary offering in proportion to the blessings you have received from him" (Deuteronomy 16:10 NLT). 
Because of all God has blessed us with, we should offer ourselves to Him in dedication of His gifts. We should give of our time, our wealth and our abilities. We would be nothing without God. 
Lord, we are lifting our hands high to You in praise. Thank You, Father. Amen. 
THURSDAY 
"Glory to God in the Highest"

That night there were shepherds staying in the fields nearby, guarding their flocks of sheep.  Suddenly, an angel of the Lord appeared among them, and the radiance of the Lord's glory surrounded them. They were terrified, but the angel reassured them. "Don't be afraid!" he said. "I bring you good news that will bring great joy to all people.  The Savior—yes, the Messiah, the Lord—has been born today in Bethlehem, the city of David!  And you will recognize him by this sign: You will find a baby wrapped snugly in strips of cloth, lying in a manger."

 Suddenly, the angel was joined by a vast host of others—the armies of heaven—praising God and saying, "Glory to God in highest heaven, and peace on earth to those with whom God is pleased."

When the angels had returned to heaven, the shepherds said to each other, "Let's go to Bethlehem! Let's see this thing that has happened, which the Lord has told us about."

They hurried to the village and found Mary and Joseph. And there was the baby, lying in the manger. After seeing him, the shepherds told everyone what had happened and what the angel had said to them about this child.  All who heard the shepherds' story were astonished,  but Mary kept all these things in her heart and thought about them often.  The shepherds went back to their flocks, glorifying and praising God for all they 

May we each remember to worship and praise God for making a way for us to enter the Kingdom of Heaven.  Please take some time to hit your knees and thank Him for all things and praise Him for His love, mercy, and grace. 
Father God, it is all about Jesus, not just today, but every day. We pray in His mighty name. Amen.
FRIDAY 
God Came - Let the Celebration Begin!

"Suddenly, the angel was joined by a vast host of others—the armies of heaven—praising God and saying, "Glory to God in highest heaven, and peace on earth to those with whom God is pleased"
 (Luke 2:13-14 NLT).
God came into the world, not as a ruler but as a baby. He came for His ultimate plan, to save us from ourselves.
Praise be to You Lord. We bow before Your mighty throne and give You all the glory. Amen.
SATURDAY 
Reflection 
Jesus told him, "I am the way, the truth, and the life. No one can come to the Father except through me.  If you had really known me, you would know who my Father is.  From now on, you do know him and have seen him!"  (John 14:6-7 (NLT).
I'm just sitting here reflecting on how broken our world is and how all of us are sinners in need of a Savior.
The Good News is our Savior came to us just over 2000 years ago. We have a Way to enter into God's presence.
The bad news is that many people think that they are unworthy and will not come to Him.
We are definitely not deserving but by the life, death, and resurrection, Jesus deems us worthy.
Proclaim Jesus and He will call you brother/sister; deny Him and He will deny knowing you.
It's all about Jesus, each of us has a choice. Choose wisely.
No matter what your past is, through Jesus, your future can be bright.
Father God, I pray that You will work many miracles in many hearts, today.  I ask and pray in the mighty name of Jesus and by the power of the Holy Spirit. Amen. 
SUNDAY 
The Birth of Jesus

At that time the Roman emperor, Augustus, decreed that a census should be taken throughout the Roman Empire.  (This was the first census taken when Quirinius was governor of Syria.)  All returned to their own ancestral towns to register for this census.  And because Joseph was a descendant of King David, he had to go to Bethlehem in Judea, David's ancient home. He traveled there from the village of Nazareth in Galilee.  He took with him Mary, his fiancée, who was now obviously pregnant.

 And while they were there, the time came for her baby to be born.  She gave birth to her first child, a son. She wrapped him snugly in strips of cloth and laid him in a manger, because there was no lodging available for them (Luke 2 NLT).

Let us rejoice in the birth of our Lord and our King!   It is truly all about Jesus, from a humble beginning to a glorious end in Revelation Chapter 22.

Our Lord came, lived, died, was raised and He will come again!

Father God, thank you for the greatest gift of all time. Your gift to the entire world, Jesus Christ, is the ultimate gift that could ever be given. Through Him, we might have life, presently and eternally. In His name, we pray. Amen.
Please Note: We moderate all reader comments, usually within 24 hours of posting (longer on weekends). Please limit your comment to 300 words or less and ensure it addresses the content. Comments that contain a link (URL), an inordinate number of words in ALL CAPS, rude remarks directed at the author or other readers, or profanity/vulgarity will not be approved.