Monday, February 26, 2018 @ 08:20 AM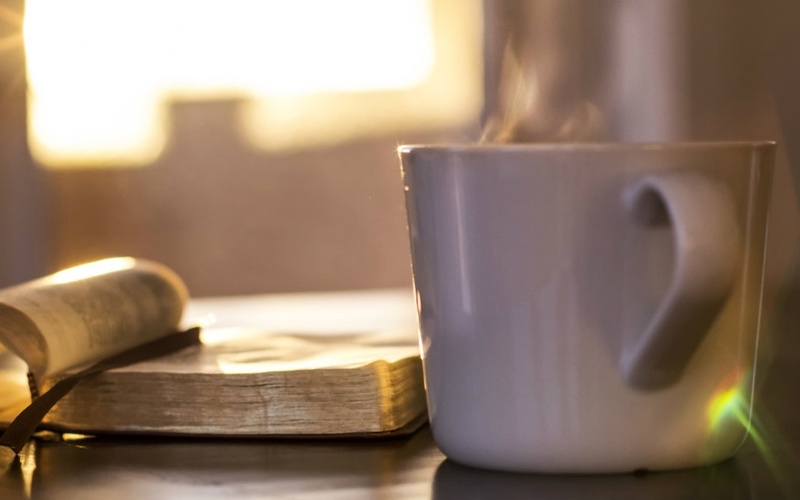 ATTENTION: Major social media outlets are finding ways to block the conservative/evangelical viewpoint. Click here for daily electronic delivery of The Stand's Daily Digest - the day's top blogs from AFA.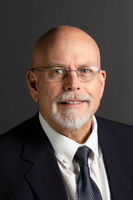 Rob Gardner
Retired AFA Staff Member
MORE
MONDAY
No Other Name

In the beginning the Word already existed. The Word was with God, and the Word was God. He existed in the beginning with God. God created everything through him, and nothing was created except through him. The Word gave life to everything that was created, and his life brought light to everyone. The light shines in the darkness, and the darkness can never extinguish it (John 1:1-5 NLT).

Jesus is the same today as he was yesterday and will be tomorrow. He is our King, Savior, Redeemer, and Friend.
Thank you, Jesus for loving each of us enough to sacrifice your life so that we might have a relationship with God. I praise your holy name. There is no other name like Jesus. Amen. 
TUESDAY 
Good Stuff!

This is the day the LORD has made. We will rejoice and be glad in it (Psalms 118:24 NLT).

No matter what is going on in your life, look around. You have something that makes you smile. A little nugget of God's mercy, grace, and love. A smidgen of blessing. A touch of happiness.
Dear Lord, help us to put the bad stuff behind us and rejoice in the good stuff. We thank You, Lord and pray in the mighty name of Jesus and by the power of the Holy Spirit. Amen.
WEDNESDAY 
Being Free

When you follow the desires of your sinful nature, the results are very clear: sexual immorality, impurity, lustful pleasures, idolatry, sorcery, hostility, quarreling, jealousy, outbursts of anger, selfish ambition, dissension, division, envy, drunkenness, wild parties, and other sins like these. Let me tell you again, as I have before, that anyone living that sort of life will not inherit the Kingdom of God. But the Holy Spirit produces this kind of fruit in our lives: love, joy, peace, patience, kindness, goodness, faithfulness, gentleness, and self-control. There is no law against these things! Those who belong to Christ Jesus have nailed the passions and desires of their sinful nature to his cross and crucified them there. Since we are living by the Spirit, let us follow the Spirit's leading in every part of our lives (Galatians 5:19-25 NLT).

Okay, let's talk about free will and sin. I know, not much fun to talk about since we are all broken sinners, but we must look at God's word on these matters.
God gave us the ability to choose, good or evil; light or darkness; Satan or Jesus and from that heaven or hell. It's our choice. Pretty simple.
Have you made the choice? Are you going to choose sin and death or righteousness and everlasting life in heaven?
Please think about it seriously because this decision should not be put off. It has eternal consequences.
Dear Father God, draw those that are running from you into your magnificent arms. By the love, mercy, and grace of Jesus Christ, I pray. Amen.
THURSDAY 
Plans

Don't copy the behavior and customs of this world, but let God transform you into a new person by changing the way you think. Then you will learn to know God's will for you, which is good and pleasing and perfect (Romans 12:2 NLT).

If you want to find out what God has planned for you, you must turn away from the ways of this broken world that we live in; turn off the noise of distraction and listen to Him.
Dear Lord, help us to put the distractions of this world away and open our hearts and minds to what You want for us. In Your Son's mighty name, I pray. Amen. 
FRIDAY
Our Brokenness Cries For Mercy 
Have mercy on me, O God, because of your unfailing love. Because of your great compassion, blot out the stain of my sins. Wash me clean from my guilt. Purify me from my sin (Psalms 51:1-2 NLT). 
Through God's grace and our faith, anyone can have a total life change. This is not a change that is available in this world or by worldly standards. This is real eternal change. This is a change that is only made possible by Jesus Christ entering our lives. 
Wash us, cleanse us and restore us, Lord. We are broken sinners with no hope, outside of your mercy. In Jesus' mighty name, we pray. Amen. 
SATURDAY 
The Deception Of Sin

Yes, Adam's one sin brings condemnation for everyone, but Christ's one act of righteousness brings a right relationship with God and new life for everyone. Because one person disobeyed God, many became sinners. But because one other person obeyed God, many will be made righteous. God's law was given so that all people could see how sinful they were. But as people sinned more and more, God's wonderful grace became more abundant. So just as sin ruled over all people and brought them to death, now God's wonderful grace rules instead, giving us right standing with God and resulting in eternal life through Jesus Christ our Lord (Romans 5:18-21 NLT).

How can we preach salvation to people who deny that they have a sin problem? I think that we must bring people to the realization of their brokenness so that God can work in their hearts. We are only the messengers, the field workers, the hands and feet of Christ. We can lead the lost to a knowledge of God and the way to accept Christ as their Savior, but we can't save anyone.
A military drill sergeant breaks a man to his lowest point, then out of that brokenness, he builds a solider, a fighter, a combatant. He builds a warrior.
What will it take to bring people to the reality of their brokenness, so that God can do an amazing work in their lives? I submit that what it takes is someone to love them enough to tell them the truth about the sin that is destroying their lives. It takes a man or woman of God to stand firm in God's word and deliver the message with love.
We also must be truthful about the sin in our lives. Yes, all of us are sinners and broken, even the Apostle Paul stated that he was the worst sinner of them all. We must look deep into our actions, inactions, and the way we live so that we will see how far we are from God's will in our very own lives. I call it internal soul-searching.
My challenge today is that all of us will see the need and go where God calls us to go. But before we go, we must take care of addressing our own brokenness and coming to conviction and repentance.
Dear Father God, help us to see the sin in our lives that is destroying the good things that You are trying to give us. We turn away from Your blessings to chase "our" particular sin. Our sin is disguised as fun, exciting, intriguing...which will end up being null and void. Your blessings will last for an eternity. Lord, help us to grasp this truth and open our hearts to Your will in our lives. Help us to repent of our sin and drop to our knees at Your throne. I ask and pray in the mighty name of Jesus. Amen.
SUNDAY 
The Commandments 
"You must not covet your neighbor's house. You must not covet your neighbor's wife, male or female servant, ox or donkey, or anything else that belongs to your neighbor" (Exodus 20:17 NLT). 
How many times have we broken the tenth Commandment? I am just stating that it is easy to start wishing, wanting, desiring or lusting after what others have. Be careful friends. God gave us the commandments so that we have a guide to living a good and God-honoring life. 
Thank you, Jesus for being our sacrifice for sin, because each of us have broken most of God's commandments. 
Just because Jesus paid the price for our sin doesn't give us the right to continue to live and wallow in that sin. When we know Jesus, we should want and do our best to live by the Ten Commandments. 
Lord, Your word and Your commandments are just as true today as the day You gave them to Moses. Help us to strive to live by Your amazing word. We know that we will fail in many ways and at many times, but we also know that by our repentance and acceptance of Jesus, we have the wonderful gift of salvation. Thank You Father for saving us from ourselves. We ask and pray in the mighty name of Jesus Christ. Amen.
Please Note: We moderate all reader comments, usually within 24 hours of posting (longer on weekends). Please limit your comment to 300 words or less and ensure it addresses the content. Comments that contain a link (URL), an inordinate number of words in ALL CAPS, rude remarks directed at the author or other readers, or profanity/vulgarity will not be approved.