Wednesday, February 07, 2018 @ 01:01 PM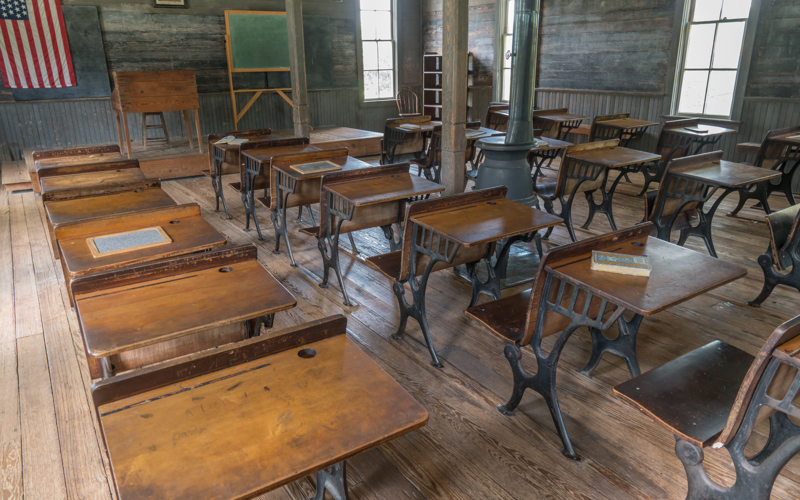 ATTENTION: Major social media outlets are finding ways to block the conservative/evangelical viewpoint. Click here for daily electronic delivery of The Stand's Daily Digest - the day's top blogs from AFA.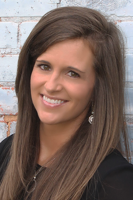 Whitney White
Children's Book Author
MORE
I never had intentions of homeschooling my children. In fact, that was one thing I said I would never do. I went to school to become a teacher before they were even born so that when we did have children, my hours and schedule would be the same as theirs when they became school age. Like most parents, I wanted them socialized, and I had big dreams of them playing high school sports. However, it only took one year of my oldest in K4 for us to realize that public school was not God's plan for our family. We wanted them rooted in truth. We wanted their education formed around the Bible and a Christian worldview. So, in 2014 our journey began. 
Taking that step was incredibly scary. The first few years were bumpy, and with three little boys, some days I believe we made a bigger mess than progress. There have been days of bliss and days that were just plain bad, but, oh, how worth it every moment has been! 
I'm so grateful that we live in a country that gives us this freedom to educate at home. 
I'm thankful that God provides for us since homeschooling requires great financial sacrifice, and I also very much appreciate the opportunity to learn with them. 
This past week we studied an American patriot whose influence on our country was astounding. I am ashamed and quite perplexed to say, that in all my years of schooling and college, I never once studied this brilliant, unappreciated man in our American history. 
This child from Connecticut had a true passion for reading and a desire to expand his knowledge at a young age. He was frustrated that his one-room schoolhouse only contained three books for all the children to share: the Bible, a primer, and a speller. As a child, his father would have to make him stop reading the almanac by candlelight and go to bed, so he could help on the farm early the next morning. His dream was to attend college where he would have unlimited access to books. 
This boy had fine, honest, hardworking parents who deeply loved their five children. They knew their boy was wise beyond his years, so they made major sacrifices to send him to Yale in 1774, at 16 years old. During his four years of college, Americans were fighting to gain their freedom from England in the War of Independence. Excitement swelled among the citizens as George Washington was elected the first president of the United States and the Declaration of Independence was read. 
The successful graduate returned to his proud father in 1778 to tell him of his intentions of furthering his education in law and humbly ask for financial assistance. Sadly, his poor father turned him down. The war had been hard on the family, especially since they had sacrificed for his education. He was grieved to learn that his precious parents had been forced to sell their beloved farm. 
He realized his only option was to teach. He knew that since the war was over, fathers would be coming home and children would be able to attend school. Once he began teaching, he was floored with the miserable conditions. Fifty to seventy children of all ages were crammed into one-room schoolhouses, with no desks, few books, and untrained, underpaid teachers. 
Most teachers shared his frustration, but he was determined to make a difference. He firmly believed that children who now lived in a free country should have their own American textbooks and not rely on English textbooks pledging allegiance to King George. 
So, he began to write. He called his first book The American Spelling Book, which actually became known as The Blue-Backed Speller. It taught beginners with simple blends (ba, be, bi) and as the students began to read words, they read his sentences of moral truths that would help them become good Americans. This book was incredibly successful and was the most popular American book of its time. To date, it has never been out of print and has sold nearly 100 million copies. He continued to write other textbooks about his beloved country. He was proud to be an American and wanted others feel the same. 
He soon married a lovely lady named Rebecca, and together they had eight children. He was an honest man who trained his children to do the right things. He was happy and proud of his work, but his life changed drastically when he was 40 years old. 
One evening, his wife and children brought him to an evangelistic meeting where he realized his need for the Lord. His entire life, he had placed his faith in the fact that he was a good man who taught good truths to children. He was a good father and a good American. But in that moment, he understood, "There is none that doeth good, no, not one" (Romans 3:12). 
The next morning, he gathered his family together and explained that though he had indeed been a good man, he needed to be a godly man. He became committed to studying the Bible with his family and having a time of prayer with them daily. 
Through this experience, he also realized that his ability to write came only from God, not of himself. With powerful conviction and determination, he then began his most remarkable project – a job that would demand 27 years of his life and require him to learn 20 different languages. 
This man was Noah Webster, the man responsible for the dictionary that gave Americans pride in their country and enabled everyone across the new nation to have a standardized vocabulary. He introduced words like Congress, Senate, Declaration of Independence, skunk, chowder, and squash to the American dictionary and changed many of the English spellings, like theatre to theater. The American Dictionary of the English Language was published in 1828 and sold only sold 2,500 copies. Tragically, he was in debt the rest of his life. 
Still passionate about the American language, he continued to work. In 1840, the second edition was published in two volumes, and in 1843 he finally completed revising an appendix for this edition. A few days later, Webster died. 
Although Webster had been faithful to the many tasks God placed before him, he died in poverty, never knowing his long-standing impact on Americans. In his lifetime, he founded a college, became a lawyer, edited newspapers, acted as a conservative politician, and also became known as the "father of American copyright law." 
It is evident the hand of God was upon Webster's every word in this dictionary that contains the foundation of America's heritage and principle beliefs. His dictionary, consisting of 70,000 words and over 6,000 Bible references, is contemporary with the U.S. Constitution. It remains one of the only mainstream dictionaries to use Bible references to establish words. Among hundreds of words, his definitions of marriage, faith, law, sin, gay, prayer, etc. are vastly different from modern definitions that are actually appalling in comparison. 
One interesting discrepancy in definitions that I found is within the word education. Webster's definition is as follows: 
EDUCATION, noun [Latin educatio.] The bringing up, as of a child, instruction; formation of manners. education comprehends all that series of instruction and discipline which is intended to enlighten the understanding, correct the temper, and form the manners and habits of youth, and fit them for usefulness in their future stations. To give children a good education in manners, arts and science, is important; to give them a religious education is indispensable; and an immense responsibility rests on parents and guardians who neglect these duties.
Today's ever-changing Oxford English Dictionary, which contains 171,476 full entries, simply defines education as "the process of receiving or giving instruction, especially at a school or university." 
Though he was an imperfect man, Mr. Webster loved and served the God of our country. He believed in the importance of families, education, and the Bible. He faithfully and fearlessly professed, "Education is useless without the Bible." 
I have no doubt homeschooling was God's will for our family; however, it is not for everyone, and that's OK. But I absolutely believe Mr. Webster was right. Education and the Bible are inseparable. Without knowledge of the Word, the very best education is worthless. Whether our children are enrolled in school or under our teaching at home, it is our supreme responsibility as Christian parents to teach them the Bible. It is not the duty of the school nor is it even the duty of the church. We are commanded to diligently teach truth within the home, outside the home, when we lie down, and when we rise (Deuteronomy 6:7). We will surely be held accountable for neglecting this job the Lord has entrusted us with if we solely let our children's education rest on the schools and universities, as our modern dictionary suggests. 
As phenomenal as Webster's Dictionary is, it holds no candle to the unchanging, divinely inspired Word of God. But we do know that Webster was passionate about this tedious work because of the Holy Bible and its profound impact on his life. So as a Christian parent or educator who tends to tell a child to look up a word in question, it would be far more beneficial to direct them to the original, pure Webster. Its cover may be out of date, but the truths of our Father's Word within it shall stand! 
"As for God, his way is perfect: The Lord's word is flawless," (Psalm 18:30).
Please Note: We moderate all reader comments, usually within 24 hours of posting (longer on weekends). Please limit your comment to 300 words or less and ensure it addresses the content. Comments that contain a link (URL), an inordinate number of words in ALL CAPS, rude remarks directed at the author or other readers, or profanity/vulgarity will not be approved.