Monday, April 09, 2018 @ 07:53 AM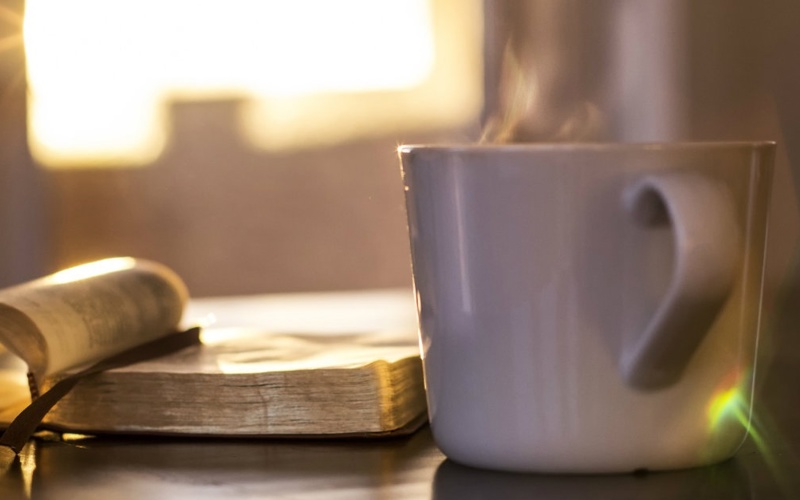 ATTENTION: Major social media outlets are finding ways to block the conservative/evangelical viewpoint. Click here for daily electronic delivery of The Stand's Daily Digest - the day's top blogs from AFA.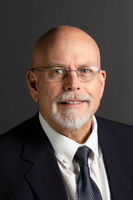 Rob Gardner
Retired AFA Staff Member
MORE
MONDAY 
We Should Serve Him and Others 
"So humble yourselves under the mighty power of God, and at the right time he will lift you up in honor"  (1 Peter 5:6 NLT). 
We must realize that God is everything that we are not. 
Father God, thank you for being God. Thank you for your creation. Thank you for every mountain you created and every valley you placed on our Earth. Thank you for life. Father, you created a perfect man and man chose to fall into sin and brokenness. Father, thank you for Jesus. Thank you for saving your broken creation and giving us a chance to have a relationship with You through our Savior, Jesus Christ. Lord God, you are amazing. Help us to humble ourselves and realize that You are God and we are your servants. Help us to serve You and to serve each other. Help us to be more like Jesus today than we were yesterday. It is in His mighty name we pray. Amen. 
TUESDAY 
What Is Faith? 
Faith is the confidence that what we hope for will actually happen; it gives us assurance about things we cannot see  (Hebrews 11:1 NLT). 
Faith is an intangible mysterious thing. I can't give you the faith that I have and you can't give me the faith that you have. 
One thing that we can be certain of is that when we put our hope, trust, and faith in Jesus Christ, we are placing our faith in the right place. By placing our faith, in Christ, we are placing our faith on the Rock. 
Thank You, Lord, for being the Rock of our lives. We pray that all, who might be struggling with their faith, will open their hearts to Your presence in their lives. Lord, provide them confidence, so that they might attain the faith of our fathers. Amen. 
WEDNESDAY 
Darkness or Light?

Once you were dead because of your disobedience and your many sins. You used to live in sin, just like the rest of the world, obeying the devil—the commander of the powers in the unseen world. He is the spirit at work in the hearts of those who refuse to obey God. All of us used to live that way, following the passionate desires and inclinations of our sinful nature. By our very nature we were subject to God's anger, just like everyone else. But God is so rich in mercy, and he loved us so much, that even though we were dead because of our sins, he gave us life when he raised Christ from the dead. (It is only by God's grace that you have been saved!) For he raised us from the dead along with Christ and seated us with him in the heavenly realms because we are united with Christ Jesus (Ephesians 2:1-6 NLT).

Are you still "dead" or are you "living" in the Light of our Savior. God's plan is perfect, but we must become willing participants. Have you made that choice?
Jesus accepts us as we are, but loves us too much to leave us that way. Thanks be to God.
Lord, bring all of us out of the darkness of sin and into Your amazing light. Lord, keep Your light burning brightly so that many might see Your love, mercy and grace. We ask and pray in the might name of Jesus. Amen. 
THURSDAY 
He Bled for Us

[A]ll are justified freely by his grace through the redemption that came by Christ Jesus. God presented Christ as a sacrifice of atonement, through the shedding of his blood—to be received by faith. He did this to demonstrate his righteousness, because in his forbearance he had left the sins committed beforehand unpunished— he did it to demonstrate his righteousness at the present time, so as to be just and the one who justifies those who have faith in Jesus (Romans 3:24-26 NLT).

Have you been washed in the blood of Christ? Have you accepted Him so that the blood that He shed will cover your sins? He died for each of us, but you have to accept that He did this for you. No one can do it for you as you must proclaim Jesus as your Savior.
Lord God, lead the lost back home to You. I ask in the mighty name of Jesus. Amen.
FRIDAY 
The Big Picture 
For I know the plans I have for you," says the Lord. "They are plans for good and not for disaster, to give you a future and a hope. In those days when you pray, I will listen. If you look for me wholeheartedly, you will find me. I will be found by you," says the Lord. "I will end your captivity and restore your fortunes. I will gather you out of the nations where I sent you and will bring you home again to your own land" (Jeremiah 29:11-14 NLT). 
As followers of Christ, we don't always know what God wants us to do in this world. We don't see the big picture. Many times, we ask God to show us what He wants us to do. We can't understand why He is letting us go to places, in which we are struggling and experiencing doubt and fear. 
I just read a devotion that deals directly with this subject. It states the simple fact that we can't know God's will for us because we can't handle that knowledge. Through God's compassion and mercy, He hides the path that we must take. In a very popular movie, Jack Nicholson stated, "You can't handle the truth." If we knew the trials and valley's that we must experience, we would be less than willing to walk that path. God has a plan for each of us. He carves a path for us and teaches us what we need to know and experience in order for Him to use us for His glory. He also knows that we would mess up His plans if we knew what they were. 
Through God's mercy, He has a plan for each of us. We must abide in Him. We must concentrate on doing what we are called to do for that particular day. We must pray that He will continue to work in our lives so that we might reach the goal that has been set before us. Not knowing that goal or how we are going to get there is part of our walk in faith. 
Following the trail of being a Christ follower is not easy. This path has many trials and tribulations. The walk can be treacherous and humbling. But we are to remain faithful and keep putting one foot in front of the other, we can finish the race. God will never leave us and He is always working for good in and through our lives. 
Lord God, let us be willing to follow Your roadway for life. Help us to be strong in faith and relentless in pursuit of You. We pray in the mighty and matchless name of Jesus. Amen. 
SATURDAY 
Are You the Wheat, the Weeds or the Enemy? 
Here is another story Jesus told: "The Kingdom of Heaven is like a farmer who planted good seed in his field. But that night as the workers slept, his enemy came and planted weeds among the wheat, then slipped away. When the crop began to grow and produce grain, the weeds also grew. "The farmer's workers went to him and said, 'Sir, the field where you planted that good seed is full of weeds! Where did they come from?' "'An enemy has done this!' the farmer exclaimed. "'Should we pull out the weeds?' they asked. "'No,' he replied, 'you'll uproot the wheat if you do. Let both grow together until the harvest. Then I will tell the harvesters to sort out the weeds, tie them into bundles, and burn them, and to put the wheat in the barn" (Matthew 13:24-30 NLT). 
Jesus spoke to the men and women of His time, in parables. These are simple, short stories that reflected the teachings of God. Parables are plain language and illustrations for God's children. These stories should not be confused with "fairy tales" or "feel good tales," they are complex in meaning but simple to understand. It is God's word, spoken by the mouth of Jesus Christ. These teachings are holy. 
My question for us today is simple, as is the parable of the wheat or weeds. Are we letting Satan and this world, plant us in the field next to the wheat? Have we bound ourselves to political correctness and worldly values? Are we a deterrent for the harvest of a good crop? Are we the enemy of Christ? 
Folks, please choose wisely. We have a choice on who will we serve, God or Satan. Good is not evil and evil is not good. If in doubt about any subject or situation, weigh your choices by God's word. His word is never wrong and will not lead you down a wrong path. Satan is here to destroy each of us. Satan's goal is to take as many people, as possible, straight to the pits of hell. God has a much better plan. 
Thank You, Lord, for Your mighty Word. We shout and praise Your Holy Name. Amen! 
SUNDAY 
The Water Can Be Deep 
Then Peter called to him, "Lord, if it's really you, tell me to come to you, walking on the water." "Yes, come," Jesus said.  So Peter went over the side of the boat and walked on the water toward Jesus. But when he saw the strong wind and the waves, he was terrified and began to sink. "Save me, Lord!" he shouted.  Jesus immediately reached out and grabbed him. "You have so little faith," Jesus said. "Why did you doubt me?"  When they climbed back into the boat, the wind stopped (Matthew 14:28-32 NLT). 
We get ourselves in bad situations because of our lack of faith. We will often step out in faith for what we feel Jesus is asking us to do, then we get discouraged when things don't go as we expected. Sometimes, we immediately give up our God-inspired dreams. We question ourselves on whether it was something that God wanted us to do or was it something that we wanted to do. So we just give up and quit. This seems to be a pattern of our human nature. 
As we are floundering in our unbelief and lack of faith, God will show up and show out. His intervention is often immediate although, at other times, He will make us wait and flounder in our lack of belief, not as punishment, but in order to teach us an important lesson in life. 
It's important for us to always remember that God is with us and will never leave us. As it's been said many times, "The will of God will never take you, where the riches of God cannot supply you." 
We should go into all areas of life, prayerfully and faithfully trusting in God. He will lead, direct, and deliver us. His will shall be done. 
Thank you, Jesus, for pulling us out of the deep waters of our lives. Thank You, Lord, for calming the storms and stilling the waves. Amen.
Please Note: We moderate all reader comments, usually within 24 hours of posting (longer on weekends). Please limit your comment to 300 words or less and ensure it addresses the content. Comments that contain a link (URL), an inordinate number of words in ALL CAPS, rude remarks directed at the author or other readers, or profanity/vulgarity will not be approved.