Friday, April 13, 2018 @ 11:11 AM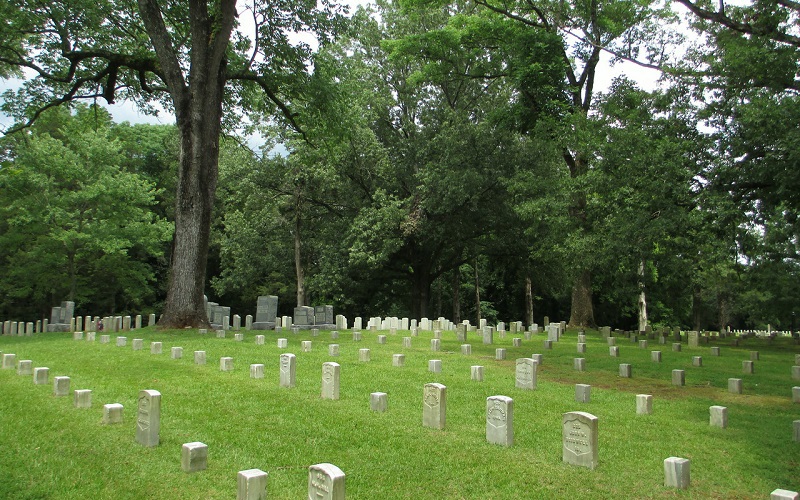 ATTENTION: Major social media outlets are finding ways to block the conservative/evangelical viewpoint. Click here for daily electronic delivery of The Stand's Daily Digest - the day's top blogs from AFA.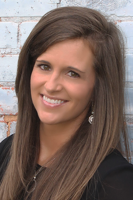 Whitney White
Children's Book Author
MORE
Although I worked hard to make good grades in school, I must admit that history was of no interest to me. I was merely memorizing facts on a page. I never took into consideration the sacrifices made by the first Americans or the stress of the decisions that weighed on our founders. Names in history books only seemed like characters in a faraway land. I never viewed the soldiers as real people who endured agonizing pain in a war with real family members who suffered unbelievable sorrow as they bid them goodbye.
Thankfully, as I teach my children, God has allowed me to redeem the education I took for granted. History has now not only become my favorite subject, it's the subject I enjoy teaching the most. I don't want my children to be like I was and merely memorize facts. I want them to know that America is a nation which began with God's blessings. I want them to appreciate the great sacrifices made by men and women who died so that we may live and thrive in a free country. I want them to recognize the struggles and trials our country has faced. I want them to learn from the mistakes made by others and be encouraged by the victories won by men of valor. I want history to be real to them.
So, after studying the Civil War this year we decided to take a trip and bring their studies to life. On April 7, we traveled to the closest major battlefield near us on the 156th anniversary of that particular engagement. As we toured the area, it was hard to imagine such violence had taken place on the quiet land. The grass was green, the woods were budding with new life and color, and butterflies fluttered about in the peach orchard. Beautifully landscaped monuments now stand where our brave American soldiers fell.
We learned that in the early morning hours of April 6, 1862, over 40,000 inexperienced men under the command of General Albert Sidney Johnston began to stir in the still woods of Hardin County, Tennessee. Devastated by the news of the Union capture of Forts Henry and Donelson, they were faced with the task of stopping the advancing Union army before they reached the major rail junction in Corinth, Mississippi. Aware that General Grant was waiting at the Pittsburg Landing for General Buell and his reinforcements to arrive, General Johnston knew his smaller army didn't stand a chance against the mighty Union forces once they joined. He felt that it was imperative to quickly strike them when they least expected it and while they were fewer in number.
As the darkness still clung to the landscape that morning, a Union patrol was sent to investigate the unfamiliar noises in the woods. They quickly returned and alerted their troops and thus the bloodiest American battle to that date began in the forest and fields surrounding a small, wooden church called the Shiloh Meeting House, meaning House of Peace.
With the sun rising, peace was eliminated as the battle raged throughout the day. Deafening canons repeatedly exploded. The vast spray of bullets sounded like swarms of angry hornets. Thousands of bodies littered the land. A small pond was poisoned by the blood of dying soldiers and horses, soon turning the water completely red.
In the heat of battle that afternoon, General Johnston was hit behind the knee by a stray bullet and soon bled to death forcing General P.G.T. Beauregard to take charge of the Confederate troops. Fierce fighting continued, but the Confederates managed to push the broken Union lines two miles back to the Pittsburg Landing. Battered and exhausted, the Union's back seemed to be against the wall as they neared the high embankment above the Tennessee River. Assuming victory was guaranteed to the Confederates, General Beauregard confidently called a halt to the fighting at nightfall.
Little did he know, General Buell and his reinforcements would arrive that very night. The next day was another gruesome slaughter. The Confederates did their best to continue to fight, but the Union army was far more numerous and much too strong. General Beauregard and the Confederates had won the previous day but fell short of winning the battle and were forced to retreat.
As we silently drove home, I thought of our recent school lessons in Joshua and how the Israelites, with the exception of Caleb, were also unable to conquer their enemies. After Israel was delivered from Egyptian bondage and brought through the 40-year wilderness experience, they finally settled in Canaan, the land given to them by God. Joshua was instructed by God to divide the land among the tribes of Israel and give them their inheritance. However, the one stipulation was that God required them to completely drive out the Canaanites and destroy their idols in order to possess their land.
Recognizing the Lord's strength within him, Caleb was the only one to fully drive out the giants and possess his land. He was able to receive his full inheritance because he "wholly followed the Lord" and drove the enemy out completely.
The rest of the Israelites fell short of their inheritance because they did not drive out the enemy entirely and possess their land as instructed. Much like General Beauregard, they believed they had done enough to win the day; however, they stopped short and lost the battle miserably.
I can certainly relate to this within my own life as I reflect on times I only halfheartedly served the Lord. Within my own strength, I felt confident that I could overcome the enslavement of sin, yet I still held on to my familiar temptations instead of turning away from them altogether. Though I made small strides in the right direction for a while, when my guard was down and I became arrogant, the Devil brought devastating defeat to the battle at hand.
Just as God told the Israelites to drive out the enemy completely, we are also expected to exterminate the enemy within our souls - completely. We must stand adamantly against the giants of addiction, unforgiveness, impurity, idolatry, greed, selfishness, maliciousness, idleness and the list goes on and on. We often strive to drive these things out of our hearts but fail because we have not fully turned from our wicked ways and surrendered to the Deliverer who has promised to fight for us.
If we allow Satan to spiritually control even one small area of our mind or heart, then like the Israelites, our peace and joy will be destroyed and we'll be destined for defeat when the war of temptation rages. Tragically, our lives will be powerless and our testimony may be tarnished.
My heart breaks to think of the 23,746 casualties in the Battle of Shiloh, just a small part of an epic war. I can't imagine the sorrow felt among the people of our country during that time of turmoil. It grieves me to think that our great nation founded upon biblical principles strayed so far from God and fell so deep into Satan's snare that we resorted to killing our own brothers in war.
I believe through this experience of visiting a battlefield and seeing the thousands of graves in the cemetery, my children began to understand the seriousness of war and the sacrifices fought so that we could be the United States of America. My hope is that my children will learn from this tragic time period, realize the value in every person God created, and treat them with dignity and respect. My prayer is that my boys will stand on biblical truths, remember their history, and become honorable men in a world where humility and obedience are no longer valued. In a land with increasing idolatry and wickedness, I sincerely pray they will be bold and courageous, like Caleb, as they serve the one true God wholeheartedly and unapologetically, claiming their inheritance victoriously.
May God give us the fortitude as parents to live like Jesus and wisdom to teach our children that within our own strength we will only "win the day," but with God's power we will "win the battle." 
Through you we push back our enemies; through your name we trample our foes, I do not trust in my own bow, my sword does not bring me victory; but you give us victory over our enemies.
Psalm 44:6-7
Please Note: We moderate all reader comments, usually within 24 hours of posting (longer on weekends). Please limit your comment to 300 words or less and ensure it addresses the content. Comments that contain a link (URL), an inordinate number of words in ALL CAPS, rude remarks directed at the author or other readers, or profanity/vulgarity will not be approved.