Monday, June 25, 2018 @ 10:16 AM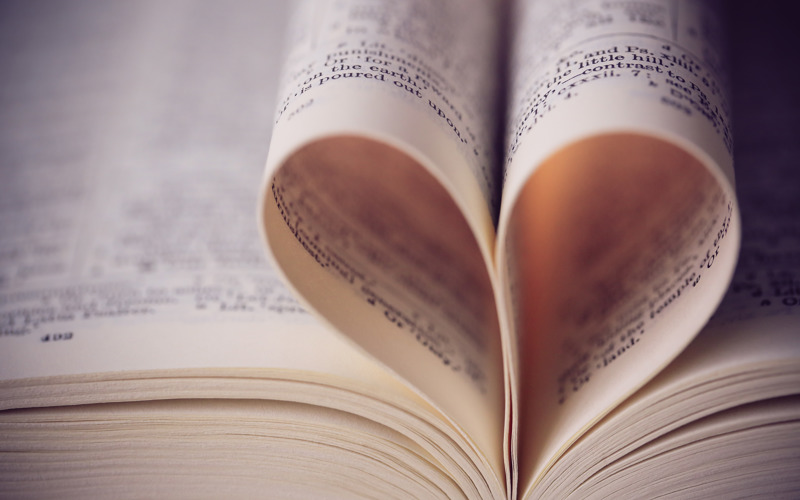 ATTENTION: Major social media outlets are finding ways to block the conservative/evangelical viewpoint. Click here for daily electronic delivery of The Stand's Daily Digest - the day's top blogs from AFA.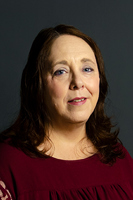 Joy Lucius
The Stand Writer
MORE
I heard a joke about the first couple on earth: Adam & Eve had the perfect marriage. He didn't have to hear about all the men she could have married, and she didn't have to hear about how well his mother cooked. What a deal! 
That's funny, but even the first marriage had its problems, bigger than old flames or cooking. Adam and Eve's main problem was the sin of rebellion – rebellion against the divine authority established within marriage and rebellion against the ultimate authority of God. 
I know everyone cringes (some even scream) when we start talking about authority and rebellion. But truth is truth. And likewise, authority is authority, regardless of our opinions. Both Old and New Testament scriptures attest to the fact that God is capable of placing and removing those in authority over us. 
Saul learned that lesson the hard way. God anointed and appointed Saul as the first king of Israel. Then, in I Samuel 15, the word of the Lord was brought to King Saul by the prophet Samuel to go and utterly destroy Amalek, leaving nothing or no one alive or standing. 
Pretty simple instructions: Go, fight, and totally destroy. 
Saul managed the first two parts of God's instructions quite well. He went to Amalek; he fought valiantly; he even won. Unfortunately, he disregarded God's instructions for total destruction. Who knows why, but Saul allowed King Agag to live, and he allowed his own soldiers to take the finest of Amalek's livestock and basically anything else deemed too good to destroy. 
Later, when confronted by Samuel the prophet, Saul blamed the people and claimed they just wanted to offer some choice sacrifices (some of the best of the captured livestock) on the altar to God. 
Wait a minute. Wasn't Saul the king? If he had instructed the people not to take any spoils of war, their disobedience would have been their own responsibility. Instead, God held Saul accountable, since he did not correctly instruct the children of God. 
The chain of command went from God to Saul – and then to the people. Therefore, Saul failed to obey God. And in doing so, he led his own people into rebellion as well. Then he tried to blame them for his own lack of obedient leadership. What a failure in the chain of command! 
But God, through Samuel, would have no part in Saul's supposed sacrifices or his excuses. In fact, the Word of God to Saul was, "Behold, to obey is better than sacrifice, and to hearken than the fat of rams. For rebellion is as the sin of witchcraft, and stubbornness is as iniquity and idolatry" (1 Samuel 15:22-23). 
God was not concerned about sacrifice right then. He was interested in a heart of obedience. And due to Saul's blatant disobedience, God took away the kingship from Saul that day. 
Granted, Saul's loss of the throne was not immediate, but in God's eyes, that one disobedient moment in time marked the beginning of the decline of Saul's reign.
At this point in the story, Saul repents, and the truth finally comes out. He admits that he disobeyed because he "feared the people and obeyed their voice" instead of God's Voice (1 Samuel 15:24). 
Stop and let that sink in for a moment. 
Saul heard the voice of God; he never denied that fact. He simply chose to heed the voice of man instead. Fear of man motivated Saul more than fear of God. 
Sadly, Christians today fall into the same trap of sin. We seek approval from the ones we love over obedience to the One we serve. We choose the world's acceptance over that of God. When God instructs us or corrects us through His Word or His Spirit, we justify our complacency and our disobedience with meaningless excuses. 
We blame others for our own rebellion, just as Saul did. But our disobedience is still rebellion, regardless. We already know from Saul's story that God equates our rebellion to the sin of witchcraft. But thankfully, God reminds us that obedience is better than any sacrifice we could ever present to Him. 
In fact, when asked by the religious leaders of the time what the greatest commandment was, Jesus said, "Love the Lord your God with all your heart and with all your soul and with all your mind. This is the first and greatest commandment. And the second is like it: Love your neighbor as yourself" (Matthew 22:36-37). 
Loving our God and our neighbors fervently and effectively will require hearing and heeding the voice of God. If we are His sheep, we will recognize His voice and not follow any other. We must listen, and obey as true followers of Christ. 
But following God does not remove us from all other authority. Instead, our very love of God requires us to listen and obey those He placed in authority over us. And He also charges us to pray for those in authority. 
First Timothy 2:1-2 states it this way, "Therefore I exhort first of all that supplications, prayers, intercessions, and giving of thanks be made for all men, for kings and all who are in authority, that we may lead a quiet and peaceable life in all godliness and reverence." 
Throughout the Bible, we are admonished to honor and obey all leaders placed in authority over us (including the leaders of our homes, churches, government, and places of employment) as a means of pleasing God. After all, we read that He is perfectly able to both appoint and bring down those in leadership. 
Maybe that's why I find it so sad when parents post pictures online of their children in clothing that directly opposes stated school standards and then outrageously rant over the unfairness and ridiculousness of the school's punishment for the outright infraction of said school policy. 
Such policies may be unfair, unjust, or even ridiculous, but that is not the point. The point is that those clothing rules were put in place by a designated governing body. And a parent's job, according to the Bible, is to teach children to honor the laws of the land, and when needed, to follow the correct procedure for changing unfair laws. 
It is natural for parents to want the world to be just, fair, and pleasant for our children. Yet, in truth, the odds of that always occurring for our kids is slim. Life is often not fair or even explicable, but we must not impart rebellion to our children by our words or deeds, no matter how well intended they are. 
Wouldn't we better serve our kids to try and prepare them properly for an unjust world, rather than try and make the world treat them fairly? We must impart obedience, and our actions (obedient or rebellious) speak much louder to our children than words. 
Therefore, in order to equip our kids to live in this unjust, ungodly, even hostile world, we must firmly ground and establish our children in God's Word. Then, we must lovingly obey God's Word in front of our kids. 
To know God is to love God, and to love God is to obey Him.
Please Note: We moderate all reader comments, usually within 24 hours of posting (longer on weekends). Please limit your comment to 300 words or less and ensure it addresses the content. Comments that contain a link (URL), an inordinate number of words in ALL CAPS, rude remarks directed at the author or other readers, or profanity/vulgarity will not be approved.