Monday, July 02, 2018 @ 07:54 AM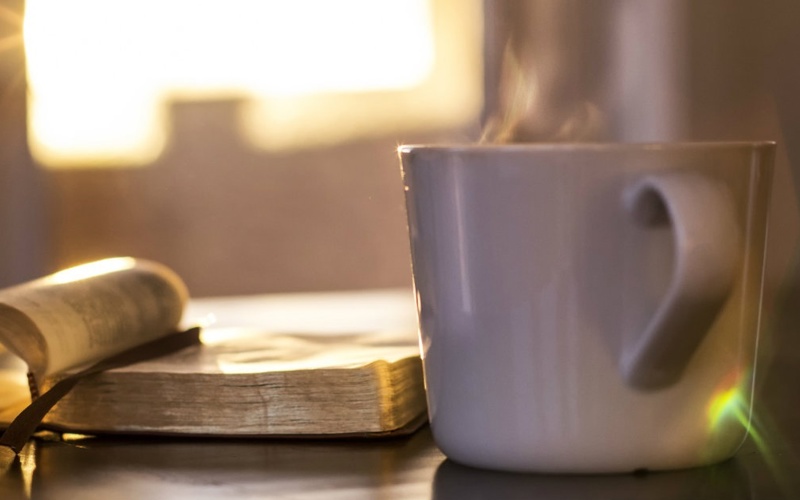 ATTENTION: Major social media outlets are finding ways to block the conservative/evangelical viewpoint. Click here for daily electronic delivery of The Stand's Daily Digest - the day's top blogs from AFA.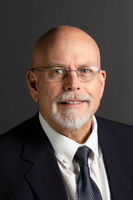 Rob Gardner
Retired AFA Staff Member
MORE
Monday
Be happy! Smile!

Why am I discouraged? Why is my heart so sad? I will put my hope in God! I will praise him again— my Savior and my God! (Psalms 42:11 NLT).

God loves you. Don't be discouraged. Be happy. We have a wonderful promise from the God of all creation that He loves us and He has a place prepared for us in His kingdom.
So, get out there and do the work that God has blessed you to do. When our work is done on earth, those who love God, accept Christ, and claim Him as their Lord and King, have something much better waiting for them, a heavenly Home with our Creator!
Put a big silly grin on your face and attack your problems, knowing His love, mercy, and grace is sufficient for all your needs.
Folks, it doesn't get any better than God's promise!
Lord God, thank You for Your amazing promise. Father, may Your will be done; nothing more, nothing less; nothing else. Amen.
Tuesday 
Deeper and Deeper

Let your roots grow down into him, and let your lives be built on him. Then your faith will grow strong in the truth you were taught, and you will overflow with thankfulness (Colossians 2:7 NLT).

The closer we get to our Lord and the more time we spend in His Word, the more we understand the need for Him. As we grow deeper in our relationship with God, the more He reveals to us about His kingdom and His plans for our lives.
I challenge each of you to start a Bible reading schedule. There are many to choose from, so start with an easy to do, schedule. A 3-year plan works great. Just start and watch God reveal Himself to you.
Thank You, God, for giving us Your written guide to life. Amen.
 Wednesday 
Light Is Available

Jesus spoke to the people once more and said, "I am the light of the world. If you follow me, you won't have to walk in darkness, because you will have the light that leads to life" (John 8:12 NLT).

Are you tired of stumbling around in the darkness of this broken world. Do you need light? It's amazing what can be seen when God shines His Light over your life. Let His Light shine into your life. It will be the most important thing you will ever do.
Lord God, thank You for Your Light. In Jesus' name, Amen.
Thursday 
Don't Be...

Don't be afraid, for I am with you. Don't be discouraged, for I am your God. I will strengthen you and help you. I will hold you up with my victorious right hand (Isaiah 41:10 NLT).

It's your choice on how to deal with life. You can worry and fret over problems and stress over stuff that you can't control, or you can let God handle these issues. It's your choice. I can guarantee that God will and can handle these problems better than you. He just might handle these issues in a totally different way than you would. He just might amaze you in His solution. What you have to do is get out of His way and let God work in your life.
Thank You, Lord, for being a God of relationship. You created us Lord, and will never leave us. Thanks be to You, Father God. Amen.
 Friday
Boastfulness

For everyone has sinned; we all fall short of God's glorious standard. Yet God freely and graciously declares that we are righteous. He did this through Christ Jesus when he freed us from the penalty for our sins.
Can we boast, then, that we have done anything to be accepted by God? No, because our acquittal is not based on obeying the law. It is based on faith. So we are made right with God through faith and not by obeying the law (Romans 3:23-24, 27-28 NLT).

Lord, help us to realize that it is all about You. We have nothing to be boastful or prideful about except what You accomplished so that we might be saved from our own destruction. Father God, help us to fully realize that it is all about Jesus, nothing else matters. Everything else is meaningless without our Savior. Thank You Lord!
Dear Lord, I boast only in You! Thank You, God, for Your Son. Through His sacrificial death, we are able to have a relationship with You. We are incapable of living a sinless life and following Your law. But by the blood of Jesus Christ, our lives are made holy, our past transgressions are wiped clean. Thank You Lord. In Jesus' mighty name, we are made pure and righteous. Amen.
Saturday 
Have You Asked?

As Jesus continued on toward Jerusalem, he reached the border between Galilee and Samaria. As he entered a village there, ten lepers stood at a distance, crying out, "Jesus, Master, have mercy on us!" He looked at them and said, "Go show yourselves to the priests." And as they went, they were cleansed of their leprosy. One of them, when he saw that he was healed, came back to Jesus, shouting, "Praise God!" He fell to the ground at Jesus' feet, thanking him for what he had done. This man was a Samaritan. Jesus asked, "Didn't I heal ten men? Where are the other nine? Has no one returned to give glory to God except this foreigner?" And Jesus said to the man, "Stand up and go. Your faith has healed you" (Luke 17:11-19 NLT).

Today, I bet that you are dealing with something. It may be something small or something big. Whatever you are dealing with, have you asked God to step in and take control? Have you asked Him to intervene in your current situation? Have you asked Him while also believing that He will step in and help you deal with your situation?
We don't necessarily know how God will handle helping us through our tough times. We must realize that how He helps just might not be the way we would like it handled. He may have a plan that is totally out of our understanding, but we you must remember, His plan is perfect!
Now, the next question for you is this: Have you thanked and praised Him for what He has done in your life? Reflect from Scripture, when He healed the ten lepers, only one of the ten came back to praise Him. The rest were off rejoicing in their healing, without so much a thought of praising the Healer for what He did.
Our first step is that we must ask for His help. Secondly, we must ask for His help while believing that He will intervene. But, lastly, we must also not forget to praise Him for His many blessings in our lives.
Thank You God, Creator of all things. We know that You can work miracles, Lord, You do it everyday. We are asking for Your hand to be on us. We are thanking You for what You have done, are doing, and will do in our lives. Lord God, we give this mess we are in to You, today, right now. We know you are capable, Lord, please take this situation from us and handle it by Your amazing hand of mercy, grace and love. We pray in the name of our mighty Healer, Jesus Christ. Amen.
Sunday 
Planted By The River

Oh, the joys of those who do not follow the advice of the wicked, or stand around with sinners, or join in with mockers. But they delight in the law of the LORD, meditating on it day and night. They are like trees planted along the riverbank, bearing fruit each season. Their leaves never wither, and they prosper in all they do (Psalms 1:1-3 NLT).

Have you set your roots in good soil? Are you close to the river, so that you might take a drink of salvation? Stay close to the Source of true life...Jesus Christ.
Lord God, lead us to Your river of flowing, everlasting water. Lead us to the cool stream of salvation. Open the hearts of the lost that they might taste the Your glory through a long, cool sip of Your living water. We pray in the name of the magnificent name of Jesus. Amen.
Please Note: We moderate all reader comments, usually within 24 hours of posting (longer on weekends). Please limit your comment to 300 words or less and ensure it addresses the content. Comments that contain a link (URL), an inordinate number of words in ALL CAPS, rude remarks directed at the author or other readers, or profanity/vulgarity will not be approved.