Wednesday, September 05, 2018 @ 02:01 PM
ATTENTION: Major social media outlets are finding ways to block the conservative/evangelical viewpoint. Click here for daily electronic delivery of The Stand's Daily Digest - the day's top blogs from AFA.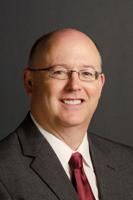 Dr. Robert Youngblood
Assistant Digital Media Editor
MORE
If you had to choose how people identified you with your faith, would you rather be called a Christian or a follower of Christ?
Ideally, we would be both. 
However, the reality is there are many calling themselves Christians who aren't really following Christ.  Nor are those necessarily Christian who only obey some of what He commands.
I don't think any of us want to experience Matthew 7:21-23.  A holy God isn't as concerned about our labels as our love for Him and our obedience.
So, if the labels we accept about ourselves affect our behavior, then consciously choosing should be important.  Perfectly good words can get labels too. 
For instance, adjectives like "social" attach like magnets to perfectly good words like "justice" and "gospel."  Some hope to give more power and meaning by doing so, but instead, they are directing us into a Tar-Baby which may "improve the world" as souls shrivel in the darkness of sin apart from God.
Do you remember the story of Tar-Baby?  Br'er Rabbit was moving along the road and ran across a tar person-shaped blob dressed in some clothes.  Br'er Fox set this trap to capture Br'er Rabbit. 
Rabbit attempted to talk to Tar-Baby, but it didn't respond.  Rabbit became angry, threw a punch, and the trap began to fully engulf him.  The angrier Br-er Rabbit got, the more punches and kicks he threw. 
Bad choice Br'er Rabbit (Ephesians 4:26-27).  
That's the same bad choice for those who use violence to advance their ideas of social justice.  You'll see why as we move forward.
To this day, a Tar-Baby is really any sticky situation which only gets worse as we become more involved.  However, if we remember the greatest commandments (Matthew 22:36-40) while realizing souls are at stake, I think we will come out perfectly spotless after dealing with this Tar-Baby.
Social justice has been on my mind for a while now, especially after I saw the term used in the introduction to a recent Bible study guide about the books of Galatians and James. 
The red flag scurried up the pole to trigger some alarms.
Is there reason to be alarmed about the terms social justice and social gospel?
According to one blogger, Darrell B. Harrison, and many others, yes, we should be alarmed.
Harrison writes, "Increasing numbers of evangelical churches, pastors, and ministries are buying into what I consider merely a new presentation of an old soteriology [the study of salvation]:  salvation by social activism."
"[T]his current adoration of the social gospel seems especially occupied and absorbed with the idea of personal identity.  That is, a self-focused desire to be acknowledged and, perhaps even admired, not for who we are in Christ (Col. 3:1-3) but for who we are in ourselves and in what makes us unique apart from Him," according to Harrison.
Harrison shares something is missing throughout this whole discussion of social justice and the social gospel.  The missing element?  Repentance!  He calls this the very core of the problem of the social gospel as he reminds us transformation cannot occur by self-effort. 
"For all its good intentions, the so-called 'social gospel' fundamentally denies the one principle that is most fundamental to the gospel, namely, that mankind is innately sinful and in desperate need of a Savior (Genesis 4:7, 6:5, 8:21b; John 3:16-17; 1 Timothy 1:15)," says Harrison.
"Ultimately, the struggle for justice is a struggle from within ourselves, not from without," he adds.
Romans 8:22 tells us, "…the whole of creation groans and suffers the pains of childbirth until now." 
Harrison adds, "This sobering reality—that sin is so pervasive and universal as to affect every aspect of our existence and experience as human beings—is not often considered in the ongoing discourse about social justice.  Consequently, we continually find ourselves forging ahead on our righteously indignant treadmill, choosing to expend our energies debating this issue from the standpoint of the societal effects of injustice as opposed to the spiritual causes of it (Mark 7:17-23)."
How can we expect good from hearts and minds soaked in sin?  And if all have sinned, how can we expect the blind to lead the blind (Romans 3:23; Matthew 15:14)?
The social gospel attempts to allow man to work for his salvation and be praised for making earth more like heaven.  Social justice attempts to wrench and twist various perceived and known injustices as if it were Robin Hood, except these efforts deteriorate into anarchism instead of activism. 
As Harrison writes, "Though the effects of injustice are material, the origin of all injustice is spiritual."
Spiritual change will lead to changes in the world, especially as we follow and act as the salt to prevent the world's further decay and light to lead others from the darkness towards Jesus (Matthew 5:13-16).
Harrison shares an exhortation from the 5th-century church father John Chrysostum, someone who is no stranger to what we call social justice and the social gospel: 
Should we look to kings and princes to put right the inequalities between rich and poor? [and] Equality imposed by force would achieve nothing and do more harm.[and] Material justice cannot be accomplished by compulsion, a change of heart will not follow.  The only way to achieve true justice is to change people's hearts first—and then they will joyfully share their wealth.
The sad thing to me is if we really want the wealth, justice, and love of God's heaven brought to earth, then it is best given by sharing the gospel of Jesus Christ. 
Isn't that the best way to love your neighbor as yourself?  If you are reading and unsure about what the gospel is and how you can let the fullness of God's justice for the sin in your life fall on Jesus instead, then please visit:  www.peacewithGod.net.
Please Note: We moderate all reader comments, usually within 24 hours of posting (longer on weekends). Please limit your comment to 300 words or less and ensure it addresses the content. Comments that contain a link (URL), an inordinate number of words in ALL CAPS, rude remarks directed at the author or other readers, or profanity/vulgarity will not be approved.