Friday, October 19, 2018 @ 10:27 AM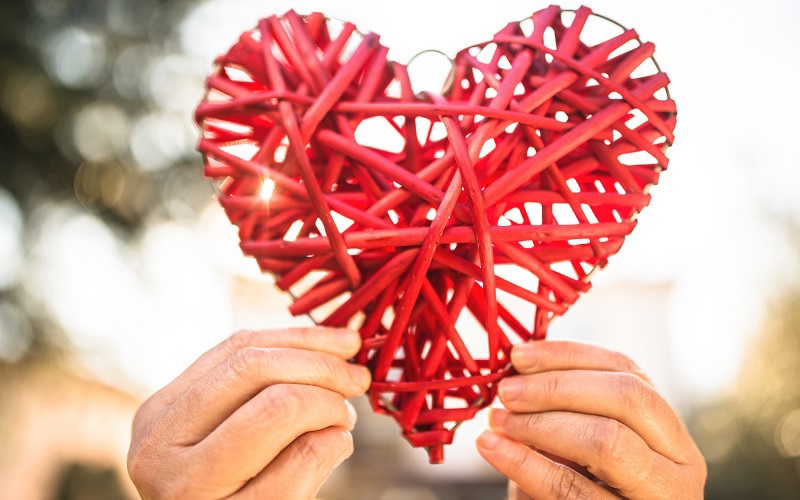 ATTENTION: Major social media outlets are finding ways to block the conservative/evangelical viewpoint. Click here for daily electronic delivery of The Stand's Daily Digest - the day's top blogs from AFA.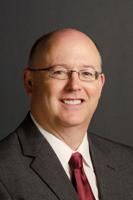 Dr. Robert Youngblood
Assistant Digital Media Editor
MORE
All the tiny gods we worship...
Last time I shared how I followed the promptings to volunteer for something completely new to me, and how committing to it led to blessings I never could have anticipated.  I shared that time, energy, and money are three parts we need to consider when volunteering, and today we expand those into stewardship too.
Unfortunately, time, energy, and money are often the gods we bow to when we refuse to be good stewards and possibly volunteer.  They are the gods which fall when we surrender to the call that we are not our own, and the resources we have aren't either.
While time, energy, and money often interconnect, are they really interchangeable? 
I used to be part of the nearly 47% of members who believe it is okay to volunteer for their church instead of giving financially.  This Barna poll was turned into a report called The Generosity Gap.  This behavior tends to indicate the belief they are interchangeable. 
I used to think along the lines of "Time is money, so if I give time, I've given money."  The flip side I've seen people who've thought "Money is time, so if I give money, I've given time."  Even a brief examination of this will prove it wrong.
When we consider the oceans of God's love and grace in life, why do we resist some of the calls he gives to be better stewards of all he's given?
"All" is not one of those namby-pamby, wishy-washy words. 
It is 100%, and it is convicting to whoever considers it. 
God wants to inform, equip, and activate us to greater obedience.  It makes perfect sense when you consider the first of the two greatest commandments and the first commandment of the 10 Commandments.
Love the Lord with all your heart, soul, strength, and mind. (Luke 10:27)
Thou Shalt Have no other Gods before me. (Exodus 20:3)
Together these make me uncomfortable for the lack of any wiggle room.  The law tightens around me, constricts my heart, soul, mind, and weakens my strength.  I know what 100% is, and I know, if I am honest about myself, that too often my rebellious spirit wants to move and do whatever I want to do. 
I hear the words and have been informed. 
I have been given blessings and have been equipped.
Time to act, and I find excuses, alibis, and outright lies. 
If you, like me, have heard the promptings or outright calls to obey and you've done less, rejoice for this is the day the Lord has made and his mercies are new every morning.  There is no condemnation to those who are in Christ. 
With these things in mind, we can better turn toward Jesus who loves us and is the author and finisher of our faith. 
Volunteer=Good Steward?
When we surrender to Christ, aren't we voluntarily giving up all our rights to rule our life?  Sure we are supposed to be learning to decrease that Christ may increase.  I continue to struggle with what feels like the immensity of "all."  Heart, soul, strength, and mind.  All?
"All" combines with how God knows our intentions (Psalm 44:21) and desires us to be in his word because it helps reveal our intentions to us (Hebrews 4:12) and conform us to his heart, spirit, strength, and mind (Romans 12:2).
Whew.  I am ashamed to share this, but I will.
While we are commanded to give with a grateful heart (2 Corinthians 9:6-7), if our heart is grateful as we give because we're hoping to bargain our way into heaven, then our works won't count toward eternal rewards (Matthew 16:27, 2 Corinthians 5:10). 
Bad thinking led me to an error I had about volunteering and giving which I hope you aren't living.  I call it "Jesus Plus" thinking.
Too many times, I've lived with "Jesus Plus" thinking in two ways, and this is important when talking about volunteering, stewardship, and salvation.  It is important because God judges which works stand. (1 Cor. 3:12-15)
The first way was with "Jesus Plus" religions.  They say you need Jesus plus something else to be saved.  "Jesus Plus" is saying Jesus is not enough.  I even practiced this form of religion while worshipping at a church which clearly taught Jesus as the only way.  Perhaps it was pride which made it so easy for me to adopt this thought.  Let me explain.
"Jesus Plus" religions attempt to replace or add to the work of Christ by our works.  Instead of letting Christ's work on the cross be the final sacrifice for us, we think if we sacrifice of our time, energy, or money that this will complete the work already done.    
Instead of God getting the full glory, we attempt to steal some or all of it by our works.  Here is the seed of pride I grasped.
There is a difference between being saved by the work of Jesus so we can work for Jesus versus thinking our work saves us if we have Jesus.  That difference is real salvation.  That difference is security in the One who says no one can snatch us from his hand.  That difference is trust in the authority and inerrancy of God's word.
The other way I've used "Jesus Plus" is seen in a math equation.  For instance, if my life is "bad" without Jesus, then "my life = bad."  Oh wait, someone tells me I need Jesus and all is good?  Okay, then the equation becomes this:  Jesus + my life = all good.  Insert smiley face, right? 
Not quite, because there's a con behind that emoticon. 
The equation fails, because I still am calling it what?  "My" life.  Surrender ain't for the strong, because pride will prevent it.  When Jesus talked with the Pharisees in Luke 5:15 while dining with, gasp, Levi the tax collector for the Roman government, he said, "The healthy don't need a doctor, but the sick do.  I have not come to call the righteous, but sinners to repentance."
When God looks at us through his holiness, 100% sin-free is expected, so 99.99 isn't pure enough.  The problems with both "Jesus Plus" choices is the fact that I think I can bring something to the equation.
"All I need is 0.01 percent goodness, and I'm good enough for God as long as I've got Jesus," I might have thought one time.
The perfection required by God, the 100% sinless life, is one of the few things which can move us, or at least it did me, from the "Jesus Plus" category to the "Jesus only" category.  I have been saved from trying to work for salvation to where my salvation encourages me to work as a better steward through the life I've been given.
When it comes to each of us being better stewards and voluntarily giving of what we don't really own, Paul's prayer in Ephesians can help us move from what we've already been informed about and equipped with so that we may activate to greater obedience:
I pray that the God of our Lord Jesus Christ, the glorious Father, would give you a spirit of wisdom and revelation in the knowledge of Him.  I pray that the eyes of your heart may be enlightened so you may know what is the hope of His calling, what are the glorious riches of His inheritance among the saints, and what is the immeasurable greatness of His power to us who believe, according to the working of His vast strength.  (Ephesians 1:17-19 CSB)
Col. 3:23-24 tells us "Whatever you do, work heartily, as for the Lord and not for men, knowing that from the Lord you will receive the inheritances as your reward.  You are serving the Lord Christ." 
For now, that is all I can give, so go give your all. 
Bible References:  Matthew 16:25, Psalm 118:24, Lamentations 3:22-23, Romans 8:1, John 10:28-30, Hebrews 12:2, Galatians 5:17, John 3:30-35.  Those mentioned in the blog:  Luke 10:27, Exodus 20:3, Psalm 44:21, Hebrews 4:12, Romans 12:2, Matthew 16:27, 2 Corinthians 5:10, 1 Corinthians 3:12-15, Luke 5:15, Ephesians 1:17-19, Col. 3:23-24.  
Care to know more about the authority and inerrancy of the Bible?  See here.
Please Note: We moderate all reader comments, usually within 24 hours of posting (longer on weekends). Please limit your comment to 300 words or less and ensure it addresses the content. Comments that contain a link (URL), an inordinate number of words in ALL CAPS, rude remarks directed at the author or other readers, or profanity/vulgarity will not be approved.