Tuesday, February 19, 2019 @ 09:11 AM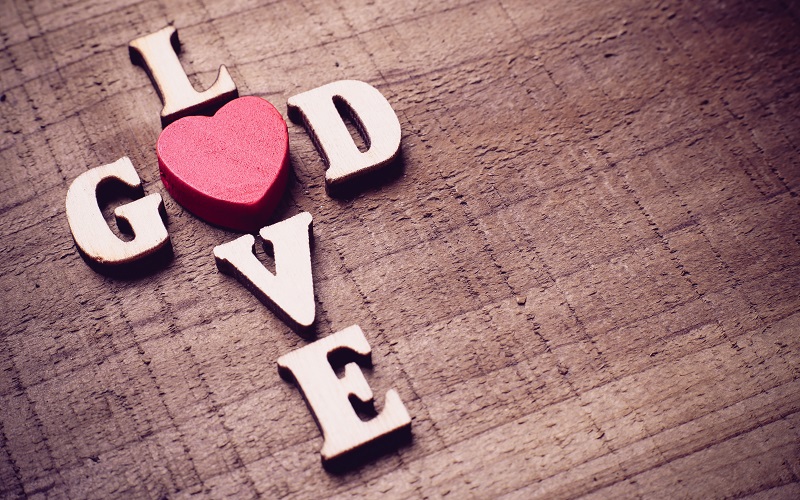 ATTENTION: Major social media outlets are finding ways to block the conservative/evangelical viewpoint. Click here for daily electronic delivery of The Stand's Daily Digest - the day's top blogs from AFA.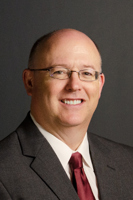 Dr. Robert Youngblood
Radio Call Screener
MORE
"Every heresy is due to an overemphasis upon some truth,
without allowing other truths to qualify and balance it." 
John Stott
"Note then the kindness and severity of God:
severity toward those who have fallen, but God's kindness to you,
provided you continue in his kindness.  Otherwise you too will be cut off."
Romans 11:22
Love covers a multitude of sins, but when a worldly church emphasizes the love and minimizes (or never mentions) the sins, then problems occur.  Serious problems. 
Souls are being lost by some churches proclaiming the love of God because it is easier to talk of the kindness of God than the severity of His justice such as in Romans 11:22.  Too harsh of a statement?  Read on and decide for yourself.
The cost of heresy                                                      
First, we need to understand what heresy is. 
Heresy is "used to describe those theological errors so serious that it could deprive one of salvation" according to W. Robert Godfrey.  He continues in the one-minute video by saying some errors are so huge, "they really are cutting us off from God, because we have so misunderstood Him and His truth."
Heresy can deprive one of salvation?  Yikes.  This is serious stuff.  And yet too many pastors fail to take this seriously.  And too many are listening to those pastors without weighing the words said against the fullness of the Bible's inerrancy.
John Stott describes it by writing, "Every heresy is due to an overemphasis upon some truth, without allowing other truths to qualify and balance it."
God and His love must always be balanced with His holiness and His desire (and ability) for justice.  To share God's love without simultaneously understanding His righteousness can lead down heretical roads, and according to the definition we just read, to hell itself – a deprivation of salvation.
To promote God's love without any mention of His holiness and/or righteousness leaves a gaping hole in the gospel that will, in fact, actually give someone a false sense of salvation.  Some do this intentionally.  Some do this ignorantly.  Some do this foolishly.  All of them lead to a wide gate based on their desires (Matthew 7:13-15).
Set free or heresy?
Have you ever had someone quote you out of context?  Did that misrepresent you and what you had intended? 
People do this with God's Word too often, and unfortunately, if your only time in the His Word is with occasional devotions or sermons once a week, you may be more easily misled.  I had this discussion with a colleague this morning, Dr. Ray Rooney. 
He shared examples which can be found in Acts 17:11, "Now these Jews were more noble than those in Thessalonica; they received the word with all eagerness, examining the Scriptures daily to see if these things were so." 
It reminds me of that old saying, "Trust, but verify."  It is every Christian's noble duty to examine Scriptures daily to see if what we've heard is true to context.  But how? 
We need to approach God's Word with a desire to comprehend, embrace, and apply it instead of trying to make it say what we want it to say.  But how?  We need to read it according to the context or flow within which it is written.
He shared a quote from Ben Witherington, III which is, "A text without a context is just a pretext for what we want it to mean."  Witherington can be found here sharing more. 
Another way of looking at correctly digging into Scripture is from a conversation I had with Bryan Fischer of Focal Point on www.afr.net, which is heard weekdays between 1:00 and 2:00 CST.
Instead of talking about context, he said, he would use the example of flow.  Basically, we discussed the flow of what the original author meant when writing and the flow of the culture within which he has or had written.  They are the things which determine the correct meaning.
Regardless of which of those you like best, context or flow, an example is necessary. 
Suppose I shared this with you where Jesus is talking about himself:  "…so must the Son of Man be lifted up, that whoever believes in him may have eternal life."
I will tell you, I have left out some words at the beginning.  But if you didn't "trust, but verify" by reading on your own around the quoted verse and within the context of which it is written to rightly divide the Word (2 Timothy 2:15), then you could easily be misled with this line of thought:
"When you tell others Jesus was a good man or anything positive about him, you are lifting up his name and because you lifted him up, this says you will have eternal life with God."
Well, the truth is yes, you will have eternal life, but without God, because that isn't what the verse means in relation to the context or flow.
Why?  Because of the flow of the thought with the flow of the culture to which Jesus was communicating – a very Jewish culture – doesn't match our current ideas of "lift up."  Most often we would think of being "uplifting" instead.  Also, we are misled since this was taken out of the surrounding context, meaning we didn't include the other things around those words along with digging into their references. 
Here is the broader context from John 3:14-15, "And as Moses lifted up the serpent in the wilderness, so must the Son of Man be lifted up, that whoever believes in him may have eternal life."
The reference here is Numbers 21:4-8.  God's people sinned by their incessant grumbling.  His holy justice required punishment, so poisonous snakes were sent among the people.  Many died.  Those who didn't die then acknowledged their sin and asked Moses to intercede so God would remove the snakes. 
God heard Moses and told him to make a bronze snake and mount it on a pole so those who were bitten could choose to look at it and recover from the bite of the snakes.
God set the terms for their salvation, just as He set the terms for us to recover our relationship with Him – for Christ to be lifted up on a cross, die, and be resurrected so He became the way, the truth, and the life. 
"For the word of the cross is folly to those who are perishing, but to us who are being saved it is the power of God," 1 Corinthians 1:18.  The cross and resurrection become the crossroads of a soul's salvation where Jesus was made sin, though He was sinless, that we might become the righteousness of God (2 Corinthians 5:21).  People who want the kindness of God without His severity towards sin probably don't want to teach or hear that at all.
For this cross, Jesus was willing to come down from heaven to be lifted up that he could suffer for us instead of us having to suffer what we deserved.  Isaiah 53:5 says, "But he was pierced for our transgressions; he was crushed for our iniquities; upon him was the chastisement that brought us peace, and with his wounds we are healed."
Test the spirits
1 John 4:1-2 says, "Beloved, do not believe every spirit, but test the spirits to see whether they are from God, for many false prophets have gone out into the world.  By this you know the Spirit of God:  every spirit that confesses that Jesus Christ has come in the flesh is from God…"
Whenever we talk about God's love we also need to share about God's holiness and his desire (and ability to deliver) justice.  We are each obliged to "do your best to present yourself to God as one approved, a worker who has no need to be ashamed, rightly handling the word of truth." (2 Timothy 2:15)
Failing to do these things, we slander God's love which puts souls at risk because of the heresy of failing to tell the whole truth and nothing but the truth.  God help us do so.
Editor's note:  If you desire to learn more about a restored relationship with God, visit here or here.
Please Note: We moderate all reader comments, usually within 24 hours of posting (longer on weekends). Please limit your comment to 300 words or less and ensure it addresses the content. Comments that contain a link (URL), an inordinate number of words in ALL CAPS, rude remarks directed at the author or other readers, or profanity/vulgarity will not be approved.