Monday, July 29, 2019 @ 7:40 AM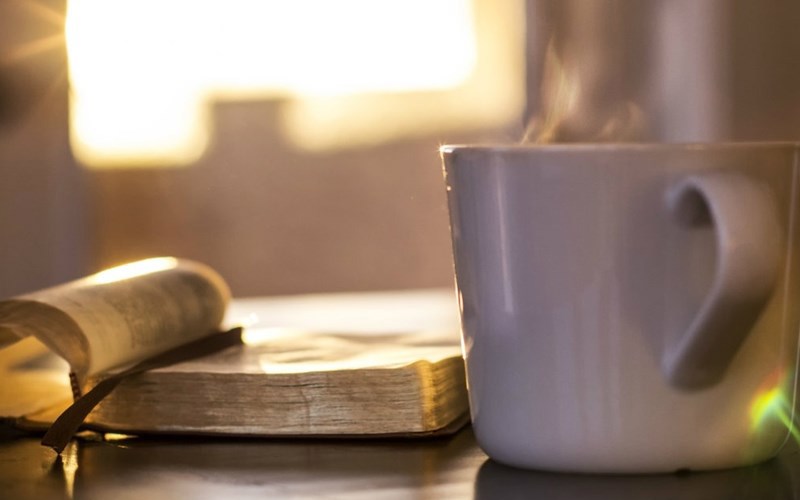 ATTENTION: Major social media outlets are finding ways to block the conservative/evangelical viewpoint. Click here for daily electronic delivery of The Stand's Daily Digest - the day's top blogs from AFA.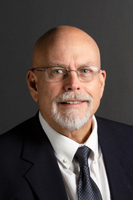 Rob Gardner
Retired AFA Staff Member
MORE
Monday
Don't Believe the Lies
"Of course we may eat fruit from the trees in the garden," the woman replied.  "It's only the fruit from the tree in the middle of the garden that we are not allowed to eat.  God said, 'You must not eat it or even touch it; if you do, you will die.'" "You won't die!" the serpent replied to the woman (Genesis 3:2-4 NLT).
This world will feed you with lie after lie after lie.  The devil is really running rampant these days.  Maybe he knows his time is short?  One thing that you can bank on is the devil will lie to you.
Satan can and will use any one of us to spread his deceit, just as he used the serpent in the Garden of Eden.  He will disguise himself as a friend, and he will lead you into sin and rebellion from God's truth.
So, how do we determine truth from a lie?  God's Word is the answer.  If God says something is good, it's just that, good.  If God says, something is bad, believe it.  God's truth is always truth.  His word doesn't change.
Friends, step back from the political correctness that is destroying our country.  We must analyze this "PC" worldly information, using God's word as a filter.
Thank You, God for giving us the Perfect Guide for life, Your Holy Bible.  Help us not to be like Adam and Eve and believe the lies of the serpent.  We must trust in Your word, totally.  Your word never fails.  We praise You father and pray in the mighty name of Jesus, our Savior.  Amen.
Tuesday                                   
Wandering Souls
My dear brothers and sisters, if someone among you wanders away from the truth and is brought back, you can be sure that whoever brings the sinner back from wandering will save that person from death and bring about the forgiveness of many sins (James 5:19-20 NLT).
We all seem to have a wandering nature in us.  We wander around in life, looking for the next thrill or the next goody we can buy.  We even tend to buy too much stuff, and then we lose interest and have a yard sale to get rid of the "clutter" of stuff that we just had to have.  We are looking for "stuff" to fill the needs in our lives.  We try to buy our way into a happier life.
There is only one way we can fill our lives with happiness.  That one way is the One Way, Jesus Christ.
I have tried to fill my needs with everything but Jesus.  I tried food, alcohol, excessive spending, trips, motorcycles, cars, and the list goes on.  Folks, the only way that our lives can be full of life is by the presence of Jesus Christ, living in our hearts.  Without Him, we are dying a slow death.  We are living in a decaying, dying human shell.  We are slowly decomposing, even before we reach the grave.  But, we do have a choice on how to end this cycle of a desolate life, in this world.  Our choice also leads to how we will spend eternity.  What is that choice?
Your choice is the accept Christ and ask Him to come into your life and change you, currently and eternally.  When you turn Jesus loose in your life, He will make changes.  Get ready for the best ride that you have ever experienced.  A life with Jesus is far better than anything you have ever experienced before.
We are wanderers, jumping from one want to the other.  We are also firmly attached to worldly desires.  Isn't it time to pull up our anchor that's firmly attached to the wants and desires of this world?  Isn't it time that we set our "sail" with Jesus as our Captain?  May God grant us the wisdom to choose wisely.
Thank You Father God for Your wonderful gift of salvation through our Lord and Savior, Jesus Christ.  Amen.
Wednesday
Our Creator Has the Answers
O Lord, our Lord, your majestic name fills the earth! Your glory is higher than the heavens.  You have taught children and infants to tell of your strength, silencing your enemies and all who oppose you.  When I look at the night sky and see the work of your fingers — the moon and the stars you set in place — what are mere mortals that you should think about them, human beings that you should care for them?  Yet you made them only a little lower than God and crowned them with glory and honor.  You gave them charge of everything you made, putting all things under their authority — the flocks and the herds and all the wild animals, the birds in the sky, the fish in the sea, and everything that swims the ocean currents.  O Lord, our Lord, your majestic name fills the earth! (Psalms 8:1-9 NLT).
Our Creator, the Creator of all things, loves us and has a plan for us.  Do we think we have a better solution for our problems than God has for us?  Are we seeking His presence and direction for our goals?  Are we searching for His truth in our broken existence?  Are we giving Him our problems and praising Him in our successes?
Our God is able.  Are we willing to give ourselves and our problems to Him, fully?  Are we praising Him through our trials and celebrating with Him on the mountaintop?  Again, our God is able.
Dear Father God, help us not to look to man for the answers but instead look to You.  Help us, Father, to trust and have faith, even when things look bleak.  Dear Lord, open the eyes of those that deny You and bring Your lost sheep back into Your fold.  Father, help us to glorify You in our daily lives, so that many might see Your amazing grace.  I ask and pray in the mighty and matchless name of Jesus, Amen
Thursday
The Tell-Tale Heart
And then he added, "It is what comes from inside that defiles you.  For from within, out of a person's heart, come evil thoughts, sexual immorality, theft, murder, adultery, greed, wickedness, deceit, lustful desires, envy, slander, pride, and foolishness.  All these vile things come from within; they are what defile you" (Mark 7:20-23 NLT).
We must examine ourselves by the overflow of our heart.  By looking at how we act and live, our heart will be exposed.  We also have a right and a calling to examine others by their actions (fruit inspectors).  We are to first examine ourselves and make corrections in our own lives, then we can help others to see their destructive behavior.  By self-examination, we can come to terms with our sinful and broken lives, which enables us to help others, to see the need for Jesus in their hearts.  By total heart change, we come closer to God's design and plans for our lives.
Dear Lord, help us to correct our own failings before we try to help others.  We must have heart change that conforms to Your heart.  Lord, we also must come alongside our brothers and sisters and help them walk a life that follows You.  Father God, lead us and direct us by Your word and the prompting of the Holy Spirit.  We pray this in the mighty and matchless name of Jesus.  Amen.
Friday
Shaking Things Up
"For God loved the world so much that he gave his one and only Son, so that everyone who believes in him will not perish but have eternal life.  God sent his Son into the world not to judge the world, but to save the world through him.
"There is no judgment against anyone who believes in him.  But anyone who does not believe in him has already been judged for not believing in God's one and only Son.  And the judgment is based on this fact: God's light came into the world, but people loved the darkness more than the light, for their actions were evil.  All who do evil hate the light and refuse to go near it for fear their sins will be exposed (John 3:16-20 NLT).
Sometimes, we must shake things up in our lives.  Shaking things up is not always a bad thing.  Just look at what God did, when He sent Jesus into our world.  He shook EVERYTHING up.  Thanks be to God for His Son and His Gift, so that old sinners like me and sinners like you, have a chance at eternity with Him.
Father God, we praise Your name and give You our lives, so that You might do with us as Your will dictates, not ours.  Lead us and direct us today by Your Holy Spirit.  Use us for Your glory.  Lord God, your will; nothing more; nothing less; nothing else.  Amen.
Saturday
Petition His Help
Praise the LORD! For he has heard my cry for mercy (Psalms 28:6 NLT).
It seems that more and more people are struggling with life issues right now.  Many people are in need of God's grace, mercy, and love.  Maybe it's because I'm getting older, but I can't remember seeing so many people hurting.
If you are one of many that is experiencing a hard time or situation, I have a simple question for you.  Have you asked and prayed to God for His mercy and help, in the trial that you are going through?  If not, He might be waiting on your petition for His help.
Father God, we praise Your holy name.  Thank You for Your love, mercy, and grace.  We ask that you act mightily in the lives of those that come to Your throne for help.  In the mighty name of Jesus, we pray.  Amen.
Sunday
Trusting and Resting in God
Those who live in the shelter of the Most High
will find rest in the shadow of the Almighty.
This I declare about the Lord:
He alone is my refuge, my place of safety;
he is my God, and I trust him (Psalm 91:1-2 NLT).
I am so thankful for the shelter that God has given me from the slings and arrows of this broken world.  He as provided His protection for me and I give Him praise and thanks.
God's protection comes in many ways, but the eternal freedom that He gave all those that believe is in His Son, Jesus Christ, is the utmost form of shelter.  Jesus is my refuge, is he yours?
We are just sojourners in this world.  We are passing through to our real home in Heaven with our Creator.  Whatever we go through in this world is temporary.  We have a choice on where we will spend eternity.  I pray that everyone will choose wisely.  The choice that is made has eternal consequences.
Thank You, Lord, for saving me from myself.
Now, writing to all my friends and foes, I pray today, that you have/will let Jesus into your heart so that you have the freedom, security, refuge, and shelter of our Most High God.
Dear Lord, Your will; nothing more; nothing else; nothing less.  Amen.
Authors Note:  I have to add that I fail Him every day.  I'm so far from being where God wants me to be.  I'm far from perfect in any way.  But by my repentance and knowing Jesus as my Savior, He covers me in His blood! From my lack of perfection to His total perfection, I am saved.  Thanks be to our Lord!!!
Related:  "Consider 'Judge Not' Again – Scripturally" found here:  https://www.afa.net/the-stand/faith/2019/07/consider-judge-not-again-scripturally/
Please Note: We moderate all reader comments, usually within 24 hours of posting (longer on weekends). Please limit your comment to 300 words or less and ensure it addresses the content. Comments that contain a link (URL), an inordinate number of words in ALL CAPS, rude remarks directed at the author or other readers, or profanity/vulgarity will not be approved.