Friday, April 10, 2020 @ 08:14 AM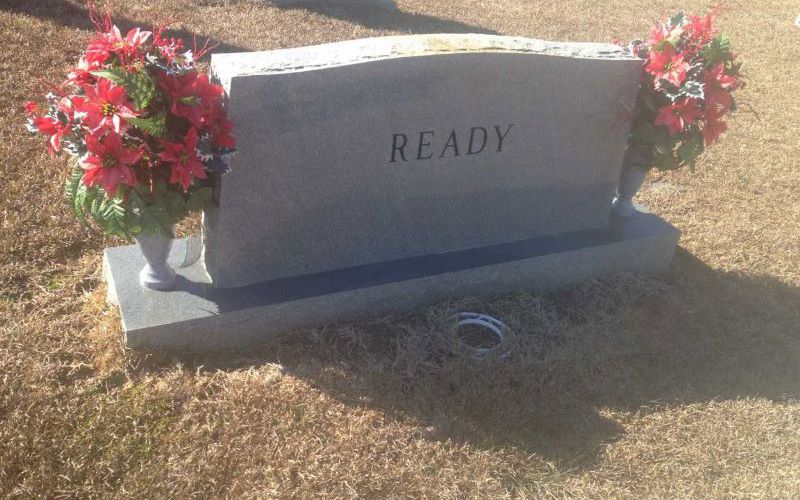 ATTENTION: Major social media outlets are finding ways to block the conservative/evangelical viewpoint. Click here for daily electronic delivery of The Stand's Daily Digest - the day's top blogs from AFA.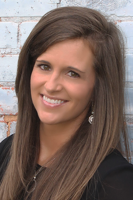 Whitney White
Children's Book Author
MORE
I've never been a fan of cemeteries. However, after my grandmother passed away five years ago, I visited her grave frequently. I just couldn't let go. She had been my biggest fan and my very best friend for twenty-eight years. My heart was broken and my world was halted as I tried my best to process her sudden death and how life would proceed without her. She had gone to the hospital for a simple outpatient procedure, but instead became a hospice patient and died eleven days later.  
As I walked away from her grave with tears streaming down my face, I thought of how much I needed her, things I wanted to tell her, and so many plans we had made that would never take place. Then ironically, I walked past the back of a tombstone that stopped me in my tracks.  
READY. 
It simply said, "READY." I realized it was someone's last name, but it was as if God specifically opened my eyes to that particular stone. He was reminding me that despite the surprising circumstances, my faithful grandmother had been ready to meet her Savior. She had spent her entire life serving the Lord, teaching her family the Bible, and being the hands and feet of Jesus to her loved ones and community. The problem was, I was very much still living in the "anger" stage of the grieving process. Hot, bitter tears fell down my face as I continued to question why God would let this happen. I was just not ready.  
*** 
I think it's safe to say as this vicious coronavirus has swept through our country, Americans were not ready. Our leaders weren't ready for the chaos and overwhelming stress. Our medical professionals weren't ready to work around the clock and put themselves and their families in danger. Grocery store employees weren't ready to step up as heroes and risk getting the virus day in and day out. Teachers weren't ready for school to end abruptly. Children weren't ready to be hungry. Pastors weren't ready to shut their church doors. Reporters weren't ready to broadcast rising death tolls every morning. Parents weren't ready to lose their jobs. Patients weren't ready to hear the sobs of other infected patients beside them as they died alone. Victims of COVID-19 weren't ready for their lives to end suddenly in seclusion from their loved ones.  
As my family studied Jesus in the Garden of Gethsemane this week, I realized Jesus wasn't ready either. Although He is God, He is human just like us with the same emotions we experience. Every day He walked on this earth led Him closer to the day He would endure the most gruesome death in all history. Who could possibly be ready for that? 
Late in the night as He and His disciples walked to the garden, Matthew 26:38 says that Jesus' soul was deeply grieved to the point of death. Verse 39 says,  
And He went a little beyond them, and fell on His face and prayed, saying, "My Father, if it is possible, let this cup pass from me: yet not as I will, but as You will." 
Jesus knew that the time had finally come for Him to suffer and take on the sins of every man, woman, boy, and girl. In agony, He asked His Father if there could be any other way to save the world without his body having to physically suffer in such a way.  
But there was no other way. That very night when Judas and the angry mob came for Jesus, He obediently surrendered to the will of His Father. The sinless Savior was soon humiliated, ridiculed, scourged mercilessly until His flesh was cut into ribbons, and beaten until he was unrecognizable. A crown of thorns was driven into His head. Nails were driven through His hands and feet. Finally, He was hung on a cross to experience a slow, excruciating death, a death too horrendous for even the worst of criminals.  
In this unique Easter season 2,000 years later, we have been told to brace ourselves because this will be our "Pearl Harbor" or our "September 11" as the death toll drastically increases. Its mind boggling really. Who will be included in that number? Will it be one of our leaders? A medical professional we know? A kind, familiar face we see at the grocery store? Could it be our neighbor? A family member? Could it possibly be the very one reading this blog?  
In all of American history, this will certainly be the most sinister Easter. For the very first time, church buildings will be empty and tens of thousands will be grieving. Hospitals will be crowded and morgues will be overflowing. However, our God is still the same today as He was 2,000 years ago when Jesus conquered the grave once and for all to bring us victory and much needed hope. 
Sadly, today there are people who have no hope. They refuse to acknowledge their need for a Savior and are so miserable in their circumstances they would rather die than live to see another day. 
A great number have false hope. They believe their success, lofty position, or wealth will keep them safe and secure. 
Many have uncertain hope. They are unsure of what they believe or who they believe in. They are desperately hoping they have lived a good enough life to make it into heaven. 
Thankfully, as Bible-believing, born-again Christians we have been given a living hope. Peter states in 1 Peter 1:3-9, 
Blessed be the God and Father of our Lord Jesus Christ, who according to His great mercy has caused us to be born again to a living hope through the resurrection of Jesus Christ from the dead, to obtain an inheritance which is imperishable and undefiled and will not fade away, reserved in heaven for you, who are protected by the power of God through faith for a salvation ready to be revealed in the last time. In this you greatly rejoice, even though now for a little while, if necessary, you have been distressed by various trials, so that the proof of your faith, being more precious than gold which is perishable, even though tested by fire, may be found to result in praise and glory and honor at the revelation of Jesus Christ; and though you have not seen Him, you love Him, and though you do not see Him now, but believe in Him, you greatly rejoice with joy inexpressible and full of glory, obtaining as the outcome of your faith the salvation of your souls. 
This was the very same living hope my grandmother had in spite of her grim diagnosis. Though she was distressed by her suffering, she still had an inexpressible joy as she rejoiced in her heavenly inheritance. Her faith was real and she was ready. 
Now more than ever, our last breath may be closer than we think. 
Are you ready to meet Jesus, the one who loved you enough to die for you? Even though your faith is being tested through various trials, can you still rejoice knowing Jesus has prepared a place for you? Do you know for certain that if you die today you will go to heaven? 
If all tombstones were labeled READY or NOT READY, what would yours say? 
For God so loved the world, that He gave His only begotten Son, that whoever believes in Him will not perish, but have eternal life (John 3:16). 
Please Note: We moderate all reader comments, usually within 24 hours of posting (longer on weekends). Please limit your comment to 300 words or less and ensure it addresses the content. Comments that contain a link (URL), an inordinate number of words in ALL CAPS, rude remarks directed at the author or other readers, or profanity/vulgarity will not be approved.