Wednesday, May 6, 2020 @ 1:51 PM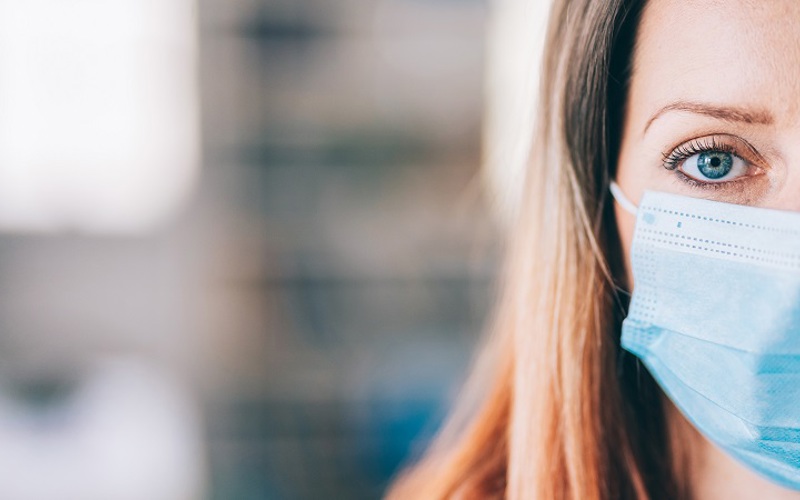 ATTENTION: Major social media outlets are finding ways to block the conservative/evangelical viewpoint. Click here for daily electronic delivery of The Stand's Daily Digest - the day's top blogs from AFA.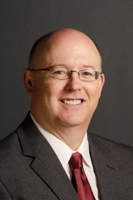 Dr. Robert Youngblood
The Stand
MORE
The angel of the LORD encamps around those who fear him, and delivers them (Psalm 34:7).
Fear not, for God fights for you, for each of us. 
Scripture is filled with similar reminders like Psalm 37:39-40: 
The salvation of the righteous is from the Lord; he is their stronghold in the time of trouble. The Lord helps them and delivers them; he delivers them from the wicked and saves them, because they take refuge in him.
When the walls of Jerusalem were broken and burning, Nehemiah 4:20 says, "Our God will fight for us."  Ephesians 6:10 reminds us, "Finally, be strong in the Lord and in the strength of His might."
Consider also 2 Chronicles 32:8, Isaiah 41:10, and Psalm 35:1.  Take some time to read and pray over those verses as you cast your cares at the feet of the King of Kings.
American Family Association (AFA) and American Family Radio (AFR) will continue the fight as long as God strengthens us.  We share through various ministries, offers updates related to the coronavirus, including the effects of the economic shutdown, attacks on and victories for our religious freedoms, and more. 
Below are some testimonies from AFA supporters which you may want to read and pray over so "that we may lead a peaceful and quiet life, godly and dignified in every way" (1 Timothy 2:2).
As you read, let your prayers through the power of the Holy Spirit groan to the Lord for our nation and this world that He be glorified despite the massive spirit of uncertainty and fear so prevalent among so many. 
Encouragement and Concerns for America's Future
"I'm a senior citizen. Most of the paranoia and concern I've observed stemmed from panicked MSM acolytes. Our founding citizens sacrificed personal fortunes and lives to create a free country. And too many of my fellow citizens are self-centered and unable to grasp the concept of personal sacrifice. I'm ready, willing, and able to take chances among the masses to ensure a healthy economy for the future. I would rather live life in freedom than being imprisoned in a lockdown unjustified by the statistics being used to continue enforced imprisonment and economic destruction." – Steve from Ohio
"This shutdown has made me realize that together, Americans can make a difference. It has also made me rethink God's plan for my life. I pray you, a Christian organization, the church, and all faith leaders will encourage others to put God first in everything they do. Just the other day, Canada's army stated that instead of using male or female pronouns, they were going to use 'they' and 'them.' I think this is a big wake up call.  It's a great thing that the virus has brought families closer, and strangers are friendlier. But Christian leaders need to talk more about why we need to obey God's Word. My church doesn't preach enough about sin and how it's damaging in today's society. Please talk more about the consequences of sin and how God's death on the cross saved the world. Thank you for your contribution to this matter. I love AFR. Keep up the good work!" – Sandra from Texas
Before the pandemic, God had prepared my wife and me with my layoff 12 months prior. It's the longest I've ever been unemployed. With the influx of internet usage and the Quantum Artificial Intelligence Algorithms in control, it has been impossible for me to find a job. During this time of unemployment, my wife and I have learned to live off of one income. Yet, the Lord has powerfully used this season, as we have drawn closer to Him and realized what is truly essential to our lives. Since lockdown began, my wife can work and care for our elderly parents. We have also been able to minister to elderly neighbors and others by grocery shopping. Because of this pandemic, 22,000,000 or more people have lost jobs, and thousands of small businesses have closed. The virus is a case of collusion and conspiracy from many organizations to murder the elderly and immune-deficient population, collapse the world economies, and stop the re-election of President Trump before they set up their One-World Government. In order to beat this pandemic, God's people must use the discernment of the Holy Spirit and the Word of God to determine what is truth. I believe this is setting up the end-times prophecy spoken of in Revelation. Now is the time to fast and pray for revival in the churches and lost souls.
Praise God, for He is good to His people called by His name even in this time of trial. It is a great time to recognize the need for faith and repentance in Christ, worldwide! All who are born again, look to the Scripture for our redemption is approaching." – James from Texas 
"I don't believe this has all been bad. Many families have discovered sports does not rule, families are eating dinner together, and from my hunt for yeast, I believe people are learning to make dinner and baked goods instead of using restaurants. I miss attending church and seeing my church family. But I can't imagine all the people reaching out during this time to find wonderful sermons live on Facebook. Pastor Patrick Bailey, of the North Bend Church of the Brethren does an excellent job of expository preaching. On-campus, Pastor Bailey reached roughly 300 people weekly through his messages. But due to the shutdown restrictions, he's getting approximately 3000 views on Facebook live sermons. My family has trucks that are running, so we have not been affected. And I'm grateful. However, our daughter has not been so lucky. She owns three small stores, and they closed due to the virus. As the owner, she is not entitled to the American Aide check (not stimulus, per Dan Celia), unemployment, or received any money from the first round of relief. Thankfully, she did get some money for three of her four kids. Hopefully, she can open up on May 1. I'm thankful President Trump is in the office. I'm not one to believe conspiracy theories, but this isn't sitting well with me. It's terrifying how quickly we are to submit our rights as American citizens. My husband and I plan to see you in Columbus on August 6th. I hope we can meet. We attended when Bryan, Ed, and Wesley were there a couple of years ago. Love your station, and we tell everyone about it. God bless you all!" – Elanie from Ohio
Serving others
"I've been sewing hundreds of masks to give to those who need or want them. However, my machines need repair, and several shops are closed due to COVID-19 suspending operations temporarily. I appreciate the ministry of AFR and the truth you provide." – Marlene from Ohio
"My wife and I have lost friends from the disease, and we are grieving. But the isolation due to the shutdown is wearing heavily on our emotional well-being. We have family members who are working long hours to meet the needs of customers, clients, students, and their employers. But we also have family who hasn't been able to work since mid-March because they aren't considered essential, and they have no income coming in. Regarding worship, my wife and I are part of the team that helps ensure a live-streamed worship service. Some of our church family doesn't have the technology to view live-streamed sermons and are desperate to be back in-person for fellowship. We see panic and fear in the faces of loved ones because they believe everything they hear from social media or TV. They don't listen to AFR! We fear the 1st Amendment will never recover, and we will be vilified or imprisoned by officials if we don't obey the experts. It's disturbing to think that hugging and shaking hands, even in the church, will never be allowed again. Thank you for all you do to share the truth with the world." – W. L. from Mississippi
"I live in East Baton Rouge Parish, where the capital of Louisiana stands. Our Governor shut everything down except stores selling groceries, cleaning supplies, pharmacies, and restaurants that offer drive-thru/take out. I think it's time to open the economy. There are other services needed besides these. I work in a nursing home, and we are doing our best to keep our residents as safe as they will allow us. We have to take responsibility for our safety and well-being, but the government cannot wholly protect us from a virus. We have to do our part in protecting ourselves. I'm reminding myself God is in control." – Qualear from Louisiana
"Like many Christian camp and conference centers, we operate on a shoestring budget season by season. It appears now we are going to lose our summer season, which represents as much as 70% of our yearly income. We are working on alternatives, but the future of this 51-year-old ministry is in doubt. We are frustrated because we feel it is not necessary. But we know that God is in control and has a plan." – Mark from Iowa
God is in control and does have a plan, yet we sometimes forget He plays the long game to bring as many to Him as possible because He desires none to suffer eternally apart from Him.  May the Lord bless and keep you, and may we all remember, "Life is not always easy, but God is always good."
Please Note: We moderate all reader comments, usually within 24 hours of posting (longer on weekends). Please limit your comment to 300 words or less and ensure it addresses the content. Comments that contain a link (URL), an inordinate number of words in ALL CAPS, rude remarks directed at the author or other readers, or profanity/vulgarity will not be approved.