Monday, October 26, 2020 @ 01:59 PM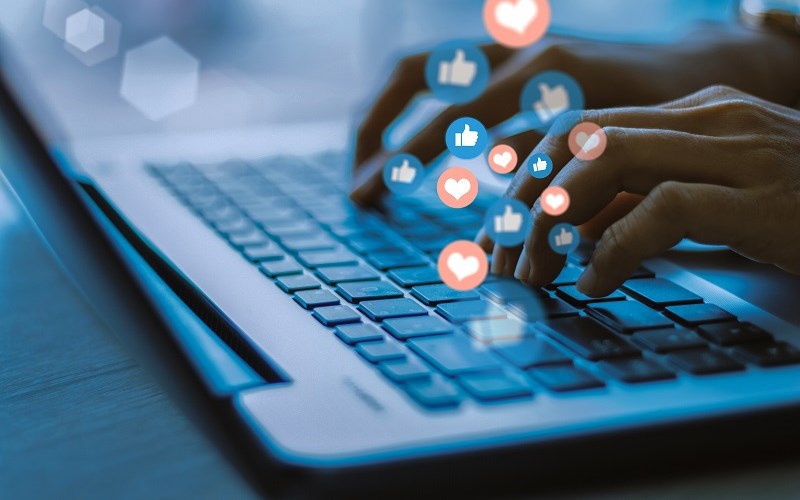 ATTENTION: Major social media outlets are finding ways to block the conservative/evangelical viewpoint. Click here for daily electronic delivery of The Stand's Daily Digest - the day's top blogs from AFA.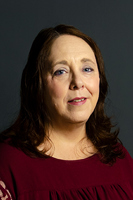 Joy Lucius
The Stand Writer
MORE
Today, I am sharing a third set of posts from my personal Facebook page. These posts have been my attempt to give friends and family members a daily dose of hope during the COVID-19 pandemic. 
The first case of COVID was reported in my home state of Mississippi on March 11, 2019. Five days later, on March 16, I felt led to share a Bible verse and a few words of encouragement online, and I called it my Pandemic Rx. But I had no clue that I would still be at it seven months later. Yet, here we are! 
Many times in the past months, I have considered stopping these daily verses, especially since it is a continual responsibility. Plus, I doubted that many people would miss them terribly if they stopped appearing online. But when I contemplated quitting, I heard that still, small voice urging me to put His Words of life out there, even if my posts only ministered to one or two people. 
His sweet Spirit also reminded me that His Word will never return void. And maybe that's the main lesson that God has been teaching me through these pandemic posts – to sow God's Words, leave the watering up to others, and understand that He alone is the Lord of the harvest (I Corinthians 3:6-8). 
With that said, here are a few more posts. If you read the last two (here and here) Pandemic Rx collections, you will notice these are a bit different in context and tone. But I still hope they work like good medicine to help heal your spirit during this difficult time. 
__________________________________________
 Philemon 6
And I pray that as you share your faith with others it will grip their lives too, as they see the wealth of good things in you that come from Christ Jesus. 
Is there anything gripping about your walk with Christ? Is He the first thing people think about when your name comes to mind? Does His love linger long after you walk away from other people, places, and situations? Is He the light of your life? And does His light illuminate the Way for others? If not, start sharing your faith louder and more often – just don't always use words.
Mark 11:22-24
 "Have faith in God," Jesus answered. "Truly I tell you, if anyone says to this mountain, 'Go, throw yourself into the sea,' and does not doubt in their heart but believes that what they say will happen, it will be done for them. Therefore I tell you, whatever you ask for in prayer, believe that you have received it, and it will be yours." 
Need a mountain moved? Great news: He is still a mountain-moving God. He never changes. And His Word is perfect. Go to Mark 11, and do what Jesus suggested. Speak to your mountain – with His words, not your own. And remember that even faith comes from Him. We have nothing in and of ourselves. But when we believe on God, He even promises to help our unbelief. What an offer! Perfect, amazing, mountain-moving love! 
Ezekiel 44:23
And they shall teach my people the difference between the holy and profane, and cause them to discern between the unclean and the clean. 
For the most part, we are a nation filled with people who do not know the difference between the holy and the profane. In fact, in many instances, our world calls the profane "holy" and has no clue of that mistaken evil. Help us, O Lord, to discern the truth from lies. By Your Spirit, teach us to hear and heed Your Words of Life.
Matthew 5:11-12
Blessed are ye, when men shall revile you, and persecute you, and shall say all manner of evil against you falsely, for my sake. Rejoice, and be exceeding glad: for great is your reward in heaven: for so persecuted they the prophets which were before you. 
We are not here yet, but some of our brothers and sisters are. Pray for persecuted Christians from other countries. This pandemic only adds to their struggles. Imagine their lives! And remember we will stand beside them when we face our God on judgment day. We will have no excuse for our lack of prayers or lack of compassion. Pray for them now!
Job 5:17
Behold, happy is the man whom God correcteth: therefore despise not thou the chastening of the Almighty. 
Happy and correction are not two words I usually think of together. But when God corrects us, we can be happy knowing we are loved. And we can remember that God wants the best for us, but He requires obedience.  
Genesis 35:1
And God said unto Jacob, Arise, go up to Bethel, and dwell there: and make there an altar unto God, that appeared unto thee when thou fleddest from the face of Esau thy brother. 
No matter where you are, where you've been, or where you're going next, stop and make that place an altar. Worship God for what He is bringing you through, what He already brought you through, and even what He'll bring you through in the future. Worship God!
2 Corinthians 4:4
The god of this age has blinded the minds of unbelievers, so that they cannot see the light of the gospel that displays the glory of Christ, who is the image of God. 
Dear God, give us eyes to see who you are, eyes to recognize we need you as our Savior. Let us hear, see, and heed the call for total repentance and surrender to you. O, God, do not let the enemy blind us any longer to who you have called us to be. Give us eyes to see, ears to hear, and a heart to obey!
Luke 8: 38-39
The man who had been demon-possessed begged to go too, but Jesus said no. "Go back to your family," he told him, "and tell them what a wonderful thing God has done for you." So he went all through the city telling everyone about Jesus' mighty miracle. 
A homeless, possessed, violent (and naked) lunatic was miraculously healed and restored by Jesus. So, of course, he wanted to follow his Savior. Instead, Jesus sent him back to his family as a testimony. That sounds nice and sweet, but the truth is that Jesus gave him a really tough assignment. After all, those closest to us are sometimes the hardest to minister to because they knew us B.C. – Before Christ. 
Guess what! That is still our assignment, regardless of its difficulty. We must keep on telling people about the wonderful things God has done for us. We have to live out our relationship with Jesus in front of family and friends. And as we live, we just need to lift Him up! Then, our words, our actions, accompanied by His Spirit, will draw all men unto Him.
Please Note: We moderate all reader comments, usually within 24 hours of posting (longer on weekends). Please limit your comment to 300 words or less and ensure it addresses the content. Comments that contain a link (URL), an inordinate number of words in ALL CAPS, rude remarks directed at the author or other readers, or profanity/vulgarity will not be approved.