Monday, January 11, 2021 @ 12:12 PM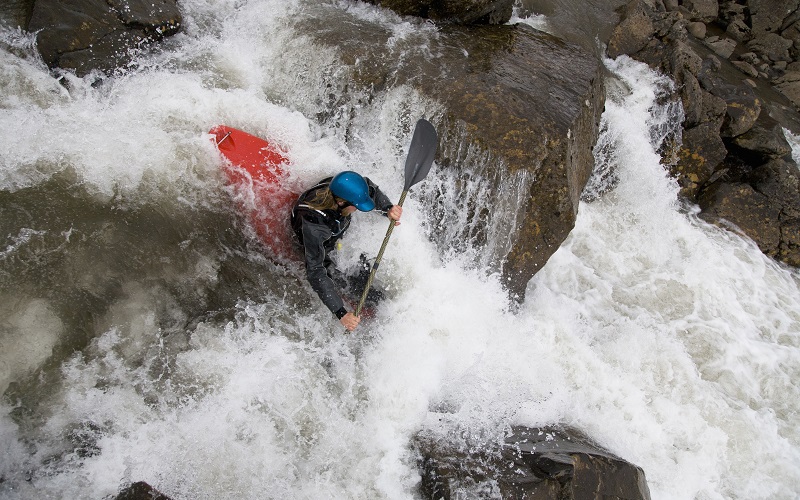 ATTENTION: Major social media outlets are finding ways to block the conservative/evangelical viewpoint. Click here for daily electronic delivery of The Stand's Daily Digest - the day's top blogs from AFA.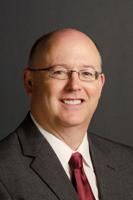 Dr. Robert Youngblood
Assistant Digital Media Editor
MORE
And let us not grow weary of doing good, for in due season we will reap, if we do not give up (Galatians 6:9 ESV).
I have been feeling weak lately – both physically and spiritually.  Discouragement doesn't just knock on my door, it kicks it down.  Carrying on during times like that isn't always difficult, but it is necessary.  It is part of being an adult, part of being a professional, and more importantly, it is part of being a follower of Christ.
It is also necessary because twice before in my life I have considered suicide, a nicer way of saying I almost killed myself.  Carrying on is necessary because suicide is no longer and never will be an option I consider again.  Once I made that decision, it became easier to deal with the difficulties of life.
Even so, discouragement still appears in my life more frequently than I would like to admit.  I can hide it, and I often have.  The most foolish things I've done are trying to hide it from myself and my Lord, and this denial did me no good.  He already knows, and He can and does help. 
When facing this most recent episode, I found myself in prayer and remembered (but had to search for the actual Scripture), Proverbs 24:10, "If you faint in the day of adversity, your strength is small."  By itself, this statement of fact during times of discouragement doesn't encourage at all.  However, thank God, the Holy Spirit reminded me nearly instantly of Philippians 4:13, the NKJV which I had memorized, "I can do all things through Christ who strengthens me."
It is through Christ, by letting His Word renew our minds in patience and trust, where our strength grows,  where we soar up with wings like eagles, where we can run and not grow weary, and where we can walk and not faint (Isaiah 40:31).
A quick thought and prayer
But let me step to the side with you a moment to share a thought and a prayer if you are having doubts about who God is and the veracity of the Bible. 
First, here is a thought to ponder related to the entire Christian worldview shared throughout the Bible: 
Jesus is the only Way God's love can save us from God's justice.
Yes, God is love.  Yet, God is also just.  Since he is both, His holiness requires no sin in His presence, so He punishes those who sin by casting them away from Him.  We all have sinned.  Jesus, sinless, took the punishment, and those who follow Him are then saved from the justice of God.  Unpacking this further requires more words than I have to share now.  So, if you need more on this, then consider Romans chapter 5 or visit here for four videos about your relationship with God.
The second is a sincere prayer.  It isn't a "save me, Lord" prayer, but a "help me believe, Lord" prayer.  Alter it if you want, just be honest: "Lord, if your Word is true, give me what I need in my head and heart to know this so I can follow you.  Amen." 
God has challenged many to discover what is true even if they started with a bias against Him and Jesus – the stories of Josh McDowell, Lee Strobel, and J. Warner Wallace come immediately to mind.  While each felt certain of their ability to disprove the Bible, who Jesus claimed He is, and even more, they worked hard to be objective.  As the evidence grew the more they searched Scripture and did research, each of their feelings had to face the facts.  Each was saved.
Understanding the first thought of Jesus being the Way God provides for our salvation and the prayer for having faith in God's Word make it easier to deal with the discouragement and difficulties of life.  Otherwise, reading the Bible may seem like a checklist activity without any of the power of God behind it.
Start strong, stay strong, end strong
For God gave us a spirit not of fear but of power and love and self-control (2 Timothy 1:7).
When facing discouragement, doubt, and despair, I know I have felt even worse when considering 2 Timothy 1:7.   I would think Why?  Why am I feeling this if your Word is true God?  How can I wait for you?  I've so much that is required of me to do and you want even more?!
Over the years, God has impressed upon me the importance of Nehemiah because it relates to our faith walk, work, and discouragement.  This verse actually helps us battle discouragement when we meditate on it with 2 Timothy 1:7:
For they all wanted to frighten us, thinking, "Their hands will drop from the work, and it will not be done." But now, O God, strengthen my hands (Nehemiah 6:9 ESV).
The walls of Jerusalem were being rebuilt by the brilliant strategy by which the people would strengthen the part of the wall in front of the areas where they lived.  But the enemies of Jerusalem did everything in their power to try to stop them.  In this verse we see them calling out the facts of what's happening to God, and then asking for His help!
Yes, God knows you're hurting just like he knows I am too.  State the fact, ask for His help, and that often means you work while you wait on whatever He has given you.  Just like I have with this blog.
The Bible encourages us to work heartily as if for the Lord and not for men in Colossians 3:23.  But this same or similar command is found in other places too such as Colossians 3:17, Proverbs 16:3, 1 Corinthians 10:21, and 2 Chronicles 31:21.  It is infused within the Bible and its commands (see Matthew 22:34-40 or Mark 12:8-34). 
We should not want to offer God shoddy work, nor would we want to receive shoddy work from others.  So we must do our best for them even if they don't for us because first, we love God and then our neighbor.  Too often unforgiveness, bitterness, and pride affect our foundation in Christ and then we don't yield good fruit. (Okay, I might be just talking about myself.)
Laborer, craftsman, or artist
This quote always comes to mind about laboring through life:   "A man who works with his hands is a laborer.  A man who works with his hands and his mind is a craftsman.  A man who works with his hands, his mind, and his heart is an artist." 
One way God the creator helps us better create is to remind us to put our hearts into whatever we are doing for the right reason.  Too often we get entangled by a goal instead of our role of working it as if for God.  To achieve a goal without having God is to hoard fool's gold.
Let God speak to you through His Word.  Quit filibustering Him, and let Him shake you loose from those bonds.  Yes, you may have to work, but pray and ask for the ability to do so for His glory – even in the difficult, the mundane, and possibly the despised.  Life is not always easy, but God is always good.
Moses
Psalm 90 is a prayer of Moses we should visit frequently. He experienced great highs, great lows, great moments of victory from obedience, and great moments of shame from sin.  Psalm 90:12-13 reminds me to number and cherish my days, ask for God's mercy, and each morning to fill me with His steadfast, unwavering love so I may rejoice and be glad all of my days.  
Consider that plus this verse for your prayers so you can better endure this day with whatever your hand might need to do: 
Let the favor of the Lord our God be upon us, and establish the work of our hands upon us; yes, establish the work of our hands! (Psalm 90:17 ESV).
When we let God's favor establish our work regardless of how we currently feel (start strong), then we can more easily know the strength of Christ mentioned in Philippians 4:13 (stay strong), and we'll all be more likely to be praised with "Well done good and faithful servant. … Enter the joy of your Lord," (Matthew 25:21 ESV).  That is ending strong.
Please Note: We moderate all reader comments, usually within 24 hours of posting (longer on weekends). Please limit your comment to 300 words or less and ensure it addresses the content. Comments that contain a link (URL), an inordinate number of words in ALL CAPS, rude remarks directed at the author or other readers, or profanity/vulgarity will not be approved.