Tuesday, May 11, 2021 @ 08:50 AM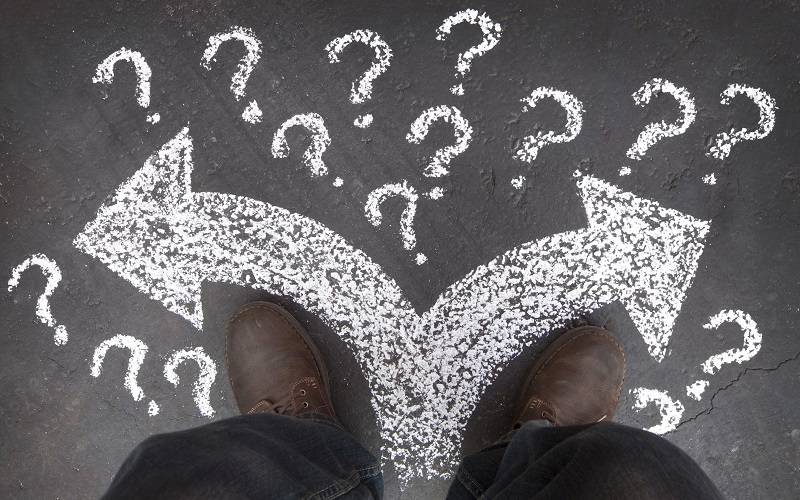 ATTENTION: Major social media outlets are finding ways to block the conservative/evangelical viewpoint. Click here for daily electronic delivery of The Stand's Daily Digest - the day's top blogs from AFA.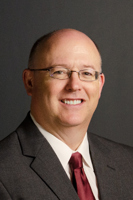 Dr. Robert Youngblood
Radio Call Screener
MORE
The church service was over, and most people had left including the pastor and his family. I sat in the car waiting for Dad to give us a ride home. Dad was talking with another church member. 
The man appeared bitter and slightly angry. Dad had grown frustrated too. They had attended Sunday school together for many years and apparently had enough of a friendship they could be frank with one another. That day was no different.
In a calmer voice than most might imagine and with just a bit of a mischievous playfulness, Dad said, "Well, if you ever do find a perfect church, don't join it because you'll ruin it." 
He paused just long enough to let the startle effect settle in and then softened it with, "I know I'd ruin it too." 
Apparently, the delivery broke the walls that seemed to be growing between them. The man shook his head while laughing slightly. 
Reason for joining or leaving
Bert Harper, co-host of Exploring the Word, shared the main reason people seem to join today relates to their friends and fellowship. 
Of those who leave, some leave never to return to another church again, and some leave by finding another church. The main reason they leave, Harper said, is because of disappointment. 
A 2007 study from Lifeway Research supports that observation even though they list 10 of the most popular reasons people leave and change churches. Disappointment seems to inhabit each to some degree:  pastors, other church members, failure to represent Christ's church, unexpected changes, and more.
Other reasons exist, of course, and we'll reach those shortly. All of the examples below come from my personal experience or conversations with friends and family.
Consider these Scriptures first
There is a danger in discontentment when looking for a church. Difficulty and anguish may become barriers leading searchers to stop attending any church service and possibly abandon the search. Pray again to find what God desires for His followers – community.
Hebrews 10:24-25 reminds us we are to meet together to encourage one another and stir up one another to love and good works.  Finding a church where people stir up love and good works instead of "Double, double toil and trouble" is a blessing indeed.
One of the good works of love that may heal the wounds comes from the Lord's Prayer where we are told to forgive others as we have been forgiven. First Peter 4:8 reminds us "Love covers a multitude of sins" and while only Jesus' love and sacrifice can blot out sin, our obedience in forgiveness leads to many blessings instead of strife (See Proverbs 10:12). 
Even with forgiveness, the search may continue. Make sure it is for the right reasons. Those searching for the reason below should consider the more serious underlying spiritual issues:    
For the time is coming when people will not endure sound teaching, but having itching ears they will accumulate for themselves teachers to suit their own passions, and will turn away from listening to the truth and wander off into myths (2 Timothy 4:3-4).
Those issues would deal with understanding the truth of God's Word versus worldly myths, and the willingness to submit to Christ as Lord and Savior. 
The Word is a living, two-edged sword, and God may be using His Word through the pastor and fellow church members to prune us so we may yield better fruit. Seeking a watered-down version of God's Word or something that isn't even His Word can put our feet on a path to destruction.
Preaching
Can any church that fails to accurately preach from God's Word be considered obedient to God?
Accurate is defined by God's Word as rightly dividing it (2 Timothy 2:15). It means avoiding putting our cultural lenses on the Word as opposed to understanding the times and events surrounding when it was written. It means staying with the context of the chapter as part of the book, and then the book as part of the Bible as a whole.
While there are many ways to preach, my favorite is currently being carried out by my former pastor in a city two hours away:  expository preaching through the entire Bible one book at a time.
I like this type of preaching because too often entire parts of the Bible can be ignored even over decades, especially tough issues.  Addressing the tough and difficult verses makes it easier to prevent false theology based on comfort or culture. Failure to do this may mean the church is moving or has moved into sin in those areas, and it can destroy that church (or denomination). 
By God's grace, there are many wonderful preaching styles and methods in churches that build faith and love in Christ. Regardless of preference, make sure the sermon is steeped and flowing from God's Word.
Consider counting how many verses in the Bible are used and from which books during the sermon. Are they being used in context with surrounding verses? This relates to rightly dividing the Word discussed earlier.
Look online for videos. Do they stand with Christ on the tough topics or do they pretend they do not exist?  Do their online videos seem more like "rah-rah" cheer sessions to help congregants make it through life or do they point to the glory of God who is our help in life? 
Does the preaching turn God into someone who serves us or does it remind us we serve Him? In other words, is God presented as a magic genie who does our will if we just do the right things or use the right words? Surrender to a higher authority means we surrender to serve Him not vice versa.
Switching churches after decades of membership
Imagine being a member of a church for decades, and then something happens where changing churches becomes a real possibility or necessity. I've seen this in several of my friends' lives.
One couple had to consider several factors as they prayed and contemplated changing churches for nearly three years. This move wasn't without doubt for them. "Did we make the right decision?" bubbled up in their minds shortly after joining the new church. They described it as the feeling of being homesick for their old church. 
When I asked them what advice they offered, both said, "Don't get in a hurry," while adding the importance of prayer.
When COVID-19 hit and sent most churches into a tailspin, they began watching YouTube videos online – both live streaming and recordings. Again and again, they found themselves watching more of the church they would soon join. 
They enjoyed the pastor's "straight from the Bible" approach and his passion for the Word. They attended when they could. They found the church had a stronger heart for missions than even their last church with which they had been pleased. Members of the church expressed joy about the missions when some said, "I can't wait to get back there again to help."
Another couple left a small church they had been members of for 20 years to join a larger church of a different denomination. They were very active in the small church by serving in the nursery, helping with fundraisers, and more. 
One of them got sick, and after multiple attempts to get others to replace them in volunteer positions, they finally began looking. When they had asked fellow members to help and take over, a common reply was, "You do great with the kids, and no one can do it better than you."
Tears were shed when they shared their story because they did love that church. However, the health issues changed them from those who could minister and serve well to those who needed some ministering and encouragement. They found that in a Bible-believing church with nearly ten times the membership of the one they had attended.
Distance and moving
Mobility has affected our church choices, and Alistair Begg shared a church finding strategy to consider if you are moving to a new area.
Begg suggested on Truth for Life that we should find the church first, and then buy a house in the surrounding area. Imagine if all the church members lived within just a few miles of the church where they attended and/or were members. Imagine the exponential effects this could have on those in a local community.
However, for most of us, we commute to church more than a few miles. Lifeway research shared 9% take longer than 30 minutes to get to church, but 68% take 15 minutes or less.
For one couple I know, the one-way trip was slightly over 30 miles. Complicating church attendance was how one spouse has difficulty driving at night due to the lights of oncoming traffic and driving in bad, rainy weather.  
Sunday's divided activities could mean two hours of total driving time if they went home between morning and evening services/activities. The other option was spending several hours near the church instead of going back to their home. 
This affected participation more than they had imagined it would be when compared to previously living less than 5 miles away.
Special needs children or adults
Sometimes distance matters less depending on where you feel wanted. Some churches excel at showing love to adults and children with special needs.
Harper shared an example of a family that traveled 45 minutes one way to attend church. He asked why, and they simply said, "They want us here, and they show it." 
Children
"I've never seen my children this excited to go to church," he said. "My daughter asked me, 'We're going to church this Sunday, right?' She had never done that before then.'" 
He shared how he and his wife loved their previous church that had good preaching and great adult fellowship, but they felt their kids slipping away. When a friend had invited them to attend a different church, it led to the completion of a search covered by their prayers.
Another couple allowed their driving-age daughter the freedom to attend another church after she asked and after visiting it with her several times. They remained at their church, and their child later joined the other church with their blessing.
I hate to address this, but I must: please make sure they do background checks on those serving our children, whether voluntary or paid. Some sexual predators actively search for churches that do not do background checks and appropriate due diligence. While this isn't usually a problem for larger churches and most denominational churches, it is worth considering every single time.
Your church search blessing
For some, the search might not be comfortable or easy right now or they are reconsidering searching again to return to church. Romans 8:28 encourages and reminds us that for those who love God, all things work for the good of those called according to His purpose. That would include this and any prior or future difficulties.
"So faith comes by hearing, and hearing by the word of God," (Romans 10:17) so I pray you'll find a church overflowing with the Word and the love of Christ.
Paul in Romans 15:1-13 shares words of encouragement for the church to follow Christ's lead in serving one another and how He is the hope of both Jews and Gentiles. From those verses, Paul has already written my final prayer for those seeking a new church:
May the God of hope fill you with all joy and peace in believing, so that by the power of the Holy Spirit you may abound in hope (Romans 15:13).
Please Note: We moderate all reader comments, usually within 24 hours of posting (longer on weekends). Please limit your comment to 300 words or less and ensure it addresses the content. Comments that contain a link (URL), an inordinate number of words in ALL CAPS, rude remarks directed at the author or other readers, or profanity/vulgarity will not be approved.