Thursday, June 17, 2021 @ 12:00 PM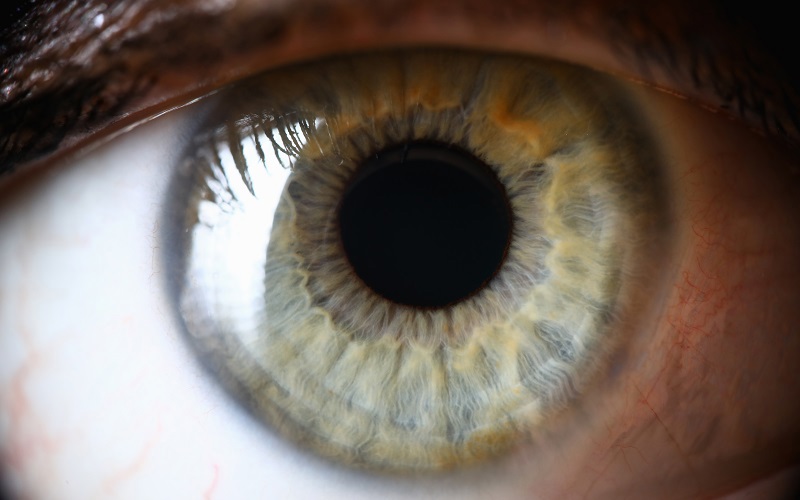 ATTENTION: Major social media outlets are finding ways to block the conservative/evangelical viewpoint. Click here for daily electronic delivery of The Stand's Daily Digest - the day's top blogs from AFA.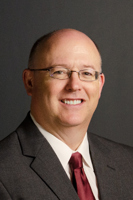 Dr. Robert Youngblood
Radio Call Screener
MORE
How blind can our seeing eyes be when near God, the King of eternity? Apparently, more than most of us would like to admit.
When I was getting tested to see if I could join the Army, one required me to look at colored circles with various colored dots within them.
"Tell me what number you see within the circle," I was told again and again.
Some were obvious, others were difficult, but then there was that first one of several that changed how I perceived my vision.
"There's no number there," I told the tester.
The tester made a face, mumbled "hmmm," and went to the next one.
"Wait!" I said, "What just happened?"
"It looks like you have some red-green color blindness."
"There's a number in there?"
"Yes, but you can't see it."
"I can't see it?" I repeated in disbelief. I thought I was being pranked.
I was twenty years old, but I had never known about this problem. How much had I missed and not even known it? My eyes could see, but they could not see what was really there.
Without God's help when we seek Him and when we read or hear His Word, we are often God-blind – unable to fully see or hear Who is in front of us.
The Lord opens the eyes of the blind. The Lord lifts up those who are bowed down; the Lord loves the righteous (Psalm 146:8).
Consider the walk to Emmaus in Luke 24:13-35. There are two blind moments in this story.
First, God kept hidden from the two that it was Jesus who joined them walking:
While they were talking and discussing together, Jesus himself drew near and went with them. But their eyes were kept from recognizing him (Luke 24:15-16).
Second, He allowed them to be blind to the connections of Scripture pointing to why Jesus had to be crucified, which is what they were discussing. The Roman government-sealed and guarded tomb where Jesus had been  buried after His crucifixion had just been found abandoned and empty that morning except for an angel with the message Jesus had risen from the dead (Luke 24:5-6).
I love the Amplified Bible's rendering of Luke 24:27 where Jesus began to open their eyes:
Then beginning with Moses and [throughout] all the [writings of the] prophets, He explained and interpreted for them the things referring to Himself [found] in all the Scriptures.
Not only have we been blind to understanding God's Word before, we can also be deaf:
With many such parables he spoke the word to them, as they were able to hear it. He did not speak to them without a parable, but privately to his own disciples he explained everything (Mark 4:33-34).
He explained everything to those on the road to Emmaus, and He will to us seeking His face because of promises like those in James 1:5. This is why praying before or even as you study your Bible is a terrific practice.
So, here's an example of a prayer you might use based on the walk to Emmaus: 
Lord, let me turn to you. Open my eyes to clearly see what you've placed in Scripture. Help me/us see the connections you have put there just as you did for the disciples on the walk to Emmaus. Travel with me, remind me, and show me what you desire. When I have questions about you and your will, let me see clearly and understand from your Word. Amen.
Fortunately, when you start thinking of God's Word as a way to pray it back to Him, the Bible really opens up. AFA offers a resource where you can read and pray through the Bible in approximately three years. Each day's prayer is based off that day's Scripture. For those wanting to "Pray the Scriptures," it is a marvelous resource as is this blog about it.
The best prayers have God's Word in them. Remember, God can guide your heart through the Word you are currently reading to spontaneously and powerfully pray.
For instance, a blog I wrote about praying for our pastors and their sermons relies heavily on the parable of the sower from Matthew 13. See "Covered in Prayer – A Blessing for Your Pastor and Church."
Here's a brief excerpt:
Often, what happens as we pray is described so well by J.I. Packer who wrote, "Prayer and praise are like a bird's two wings: with both working, you soar; with one out of action, you are earthbound. But birds should not be earthbound, nor Christians praiseless."
Sometimes praise brings joyful spontaneous prayer. I remember the following prayer one Sunday in the midst of ongoing praise:
"Almighty God, thank you for your Word and your love for us. Help your servant properly share your Word with all of us, and let our hearts be the good soil – prepared and protected by you. Nourish it, let it lead us to greater love and obedience to you that we may bear fruit for your kingdom through your power. For those who are seeking wisdom, let them find it in you. For those seeking answers and who are not saved, let them find it in you. Protect each member from the worries of the world which would snatch away the seeds being planted today. Let us be known by our love for you and each other. In Jesus' name. Amen."
Any prayer that returns God's Word back to Him makes it easier for us to hear, see, and understand Who He is. With that in mind:
Lord God, open our eyes to see, our ears to hear, and our hearts to obey. Let us show our love to you with what we do and not just what we say. Amen.
Let your life shine with the full vibrancy of Christ so others, through His mercy, may better see and follow Him.
Please Note: We moderate all reader comments, usually within 24 hours of posting (longer on weekends). Please limit your comment to 300 words or less and ensure it addresses the content. Comments that contain a link (URL), an inordinate number of words in ALL CAPS, rude remarks directed at the author or other readers, or profanity/vulgarity will not be approved.