Friday, July 2, 2021 @ 11:10 AM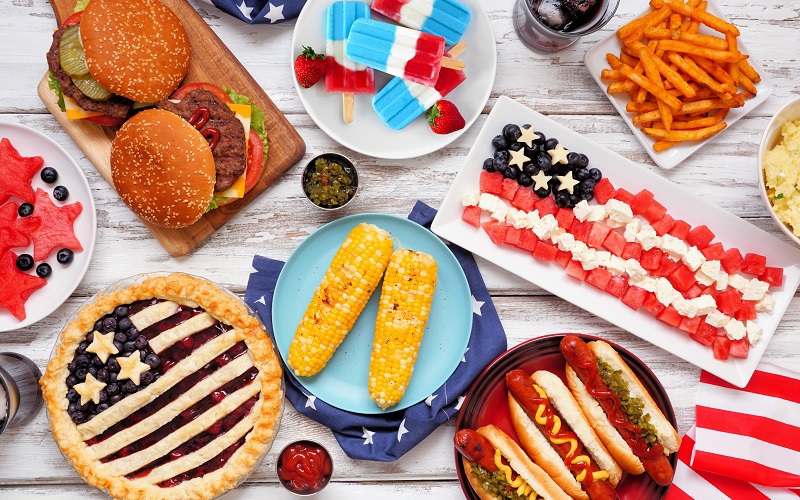 ATTENTION: Major social media outlets are finding ways to block the conservative/evangelical viewpoint. Click here for daily electronic delivery of The Stand's Daily Digest - the day's top blogs from AFA.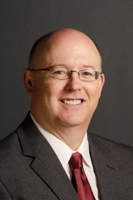 Dr. Robert Youngblood
The Stand
MORE
Oh, taste and see that the Lord is good! Blessed is the man who takes refuge in him! (Psalm 34:8 ESV).
Many of us have our favorite verses that encourage us, remind us, and grow us closer to God. Less talked about, though, are favorite prayers. Favorite prayers may or may not seek the favor of God, but they always seek God.
I recently asked Bert Harper, "What's your favorite prayer?" Harper hosts Exploring the Word with Alex McFarland on American Family Radio.
His eyes lit up, a smile grew on his face, and his energy grew more and more. After a few minutes, I had to wonder if his face was going to cramp from smiling so much. The genuine joy he had sharing Colossians 1:9-12 as his favorite prayer startled me at first. Then my excitement grew too.
As he shared, it began to feel like I had been welcomed home after a very long trip away.
He said Colossians 1:9-12 gives people "...something to feast upon." He read it to me from the New King James Version:
For this reason we also, since the day we heard it, do not cease to pray for you, and to ask that you may be filled with the knowledge of His will in all wisdom and spiritual understanding; that you may walk worthy of the Lord, fully pleasing Him, being fruitful in every good work and increasing in the knowledge of God; strengthened with all might, according to His glorious power, for all patience and longsuffering with joy; giving thanks to the Father who has qualified us to be partakers of the inheritance of the saints in the light (Colossians 1:9-12 NKJV).
I had many thoughts, discoveries, and growth from exploring this prayer.
However, the biggest one is the realization that God's Word is a cornucopia we can feast upon anytime. Like food, it nourishes. Not only does it nourish us individually, but it also nourishes those around us. For instance, this nation's strength has had its foundation on the principles of God and Judeo-Christian values.
This Independence Day (and really every day), let us remember to depend on God more. If each Christian does this, then we will live in ways the world cannot ignore.
Filled with the knowledge (v.9)
Paul prayed "...to ask that you may be filled with the knowledge of His will in all wisdom and spiritual understanding."
Followers have always sought God's will. In fact, if someone isn't truly seeking God's will to lead them, then can that person be said to be a follower?
John MacArthur, in his MacArthur Study Bible, New King James Version, notes "knowledge of His will" is grounded within God's Word alone:
"This is not an inner impression or feeling, but a deep and thorough knowledge of the will of God that is finally and completely revealed in the Word of God (Colossians 3:16; Ephesians 5:17; 1 Thessalonians 4:3; 5:18; 1 Timothy 2:4; 1 Peter 2:13, 15; 4:19)."
How different this is from what too many of us do or have done when seeking God's will. We ask friends and talk until our tongues should cramp. We listen to podcasts related to our concerns. Had a follower of Christ rather be wise in the Lord or wise in the world?
"Wisdom" here is the ability to gather, grow, and organize principles from God's Word while "understanding" is about applying those principles to our daily living, according to MacArthur. Proverbs 4:7 KJV says, "Wisdom is the principal thing; therefore get wisdom: and with all thy getting get understanding."
This flows beautifully into the next section, because without the correct knowledge, wisdom, and understanding, how can we walk worthy of the Lord?
Walk worthy of the Lord (v. 10-11)
Have you ever desired to hear God say to you, "Well done my good and faithful servant?"  If so, then exploring these verses helps with that desire. Even better, since it is a prayer that can be prayed for others in faith, you can request God help others too.
a.) "...being fruitful in every good work..."
We must let the fruit of the Spirit (Galatians 5:22-23) and its sweetness turn into work, events, and moments. Those allow both believers and non-believers the opportunity to taste and see that the Lord is good.
A worthy walk will have spiritual fruit, and MacArthur opened my eyes to some of the by-products of Christ-centered life: 
"The Bible identifies spiritual fruit as leading people to Christ (1 Corinthians 16:15), praising God (Hebrews 13:15), giving money (Romans 15:26-28), living a godly life (Hebrews 12:11), and displaying holy attitudes (Galatians 5:21-22)."
b.) "...increasing in the knowledge of God; strengthened with all might, according to His glorious power…"
Knowledge of God without spiritual growth puts us in danger of becoming like the fig tree Jesus cursed in Mark 11:12-14, 20-21. Without God's strength within us and connection to us, we become straw men and women without substance or true life.
There is no growth without knowledge. Oddly, God's Word seems to be both the seed and the water. Also, by His grace, He can protect it to grow (See Matthew 13:1-23). So, we should pray that His Word falls on good soil in ourselves, fellow believers, and anyone who may hear it.
Trying to produce these fruits without Christ is foolish. Jesus reminds us:
"Remain in me, and I will remain in you. For a branch cannot produce fruit if it is severed from the vine, and you cannot be fruitful unless you remain in me" (John 15:4 ESV).
Loving God's Word is a necessary prerequisite to growth. Not only does it sanctify us (John 17:17) but God uses it to prune and purify us to produce more fruit (John 15:1-4).
Failing to remain in Christ makes it even more difficult to handle the difficulties in life with patience and longsuffering.
c.) "...for all patience and longsuffering with joy;"
When life isn't easy, it means we are feeling and experiencing trials in this fallen world. It wasn't until I read my study Bible's note that I finally understood the difference in these two words related to the two main types of trials.
One, patience, describes enduring difficult circumstances. Some of these circumstances result from our disobedience and the law of sowing and reaping. Some result from this being a fallen world.
The other, longsuffering, describes enduring difficult people. Oddly, people are both the joy and frustration in life. Imagine the glory God gets when those difficult situations with them are prayed for and resolved in a godly manner.
Learning to thank God regardless of these trials is the difference between seeking God for our own good versus trusting God's bigger knowledge and understanding.
Giving thanks to the Father (v. 12)
Giving thanks and praising God are always good even if it isn't always easy.
Verse 12 reveals one reason we can be thankful no matter our situation. God is the One "...who has qualified us to be partakers in the inheritance of the saints in the light."
The first part of this took on a deeper meaning to me when MacArthur explained the Greek word for "qualified" means:
"...'to make sufficient,' 'to empower,' or 'to authorize.' God qualifies us only through the finished work of the Savior. Apart from God's grace through Jesus Christ, all people would be qualified to receive only His wrath."
The fear of the One who can condemn a soul to hell is wise. Those accepting the redemptive work of Christ experience the love of God that covers a multitude of sins. They are redeemed and saved because of the work of Christ so they can then work for Christ.
This might be why Paul writes later in Colossians, "And whatever you do, in word and deed, do everything in the name of the Lord Jesus, giving thanks to God the Father through him" (Colossians 3:17 ESV).
Can each of us surrender to God more than we have before?  Can we allow Him to yield more from our lives for His glory? Yes.
As we do this, we'll better shine into a dark and lost world because we have tasted and seen the Lord is good (Psalm 34:8). Let God be our refuge and share with other sinners willing to repent so that He can be their refuge too.
God's Word nourishes us and those around us because of the fruit of the Spirit. Let the feast begin.
Please Note: We moderate all reader comments, usually within 24 hours of posting (longer on weekends). Please limit your comment to 300 words or less and ensure it addresses the content. Comments that contain a link (URL), an inordinate number of words in ALL CAPS, rude remarks directed at the author or other readers, or profanity/vulgarity will not be approved.