Wednesday, November 24, 2021 @ 11:22 AM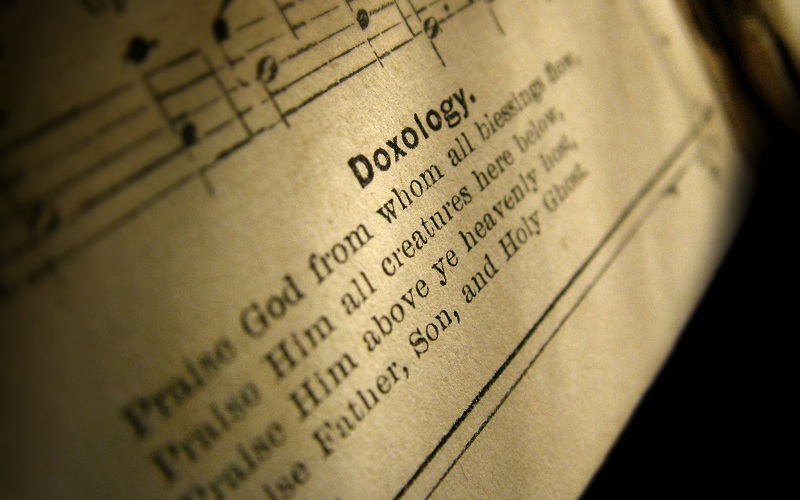 ATTENTION: Major social media outlets are finding ways to block the conservative/evangelical viewpoint. Click here for daily electronic delivery of The Stand's Daily Digest - the day's top blogs from AFA.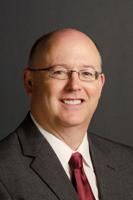 Dr. Robert Youngblood
Assistant Digital Media Editor
MORE
The other night I was rocking one of our foster kids after reading him a bedtime book. He was still restless, so I decided to sing some.
"Jesus Loves Me," "Twinkle, Twinkle Little Star," and the "ABC Song" were the limits of my repertoire for children's songs. Then I remembered a song I had heard growing up every Sunday at the United Methodist Church we attended.
When my wife came into the room with the other boy, she laughed as I sang. When I was done she asked, "Isn't that the song they sing after taking the tithe and offerings?"
"Yes, but it's more than that."
That song is called the "Doxology" or the "Common Doxology." From here forward, let's just call it the "Doxology," and this stanza is the one most often sang traditionally:  
Praise God, from whom all blessings flow;
Praise Him, all creatures here below;
Praise Him above, ye heav'nly host;
Praise Father, Son, and Holy Ghost! Amen.
I had the pleasure of sharing in AFA's morning devotion just how this is much more than a tithes and offerings song. The devotion was sandwiched between Dad's and Granddaddy's birth date of November 22nd and Thanksgiving Day this year. Dad would have been 82 this year, and I remember how every few years how his birthday would be on Thanksgiving Day.
Knowing many of us would be seeing relatives we haven't seen in a bit, I started by encouraging us to remember. Remember as we see our families to love them while they're living, and let them KNOW we love them. If there is any animosity, remember how we've been forgiven by God so we remember our obligation to forgive and to have the strength to forgive them.
There are many doxologies because, by design and definition, they offer praise and glory to the Father, Son, and the Holy Ghost.
Anglican Bishop Thomas Ken (1637-1711) wrote the "Doxology," and according to the Christian History Institute, it was first published in 1709. This differs from other sources, but nevertheless, I have to wonder how many millions of times it has been sung. Praise God!
Ken penned a bite-size morsel that explodes with flavor that still surprises me. With it, along with the Holy Spirit's help, we can experience the true joy of the Lord as we taste and see that the Lord is good and be blessed by taking refuge in Him (Psalm 34:8).
"Praise God, from whom all blessings flow"
Colossians 1:17 (ESV) puts it this way, "And he is before all things, and in him all things hold together."  
But back up just one verse and read it too.
For by him all things were created, in heaven and on earth, visible and invisible, whether thrones or dominions or rulers or authorities—all things were created through him and for him (Colossians 1:16 ESV).
Other Scripture brings glory to God and was probably in his mind and heart Ken when he penned the words. For instance, consider these:
Yet for us there is one God, the Father, from whom are all things and for whom we exist, and one Lord, Jesus Christ, through whom are all things and through whom we exist (1 Corinthians 8:6 ESV).
He is the radiance of the glory of God and the exact imprint of his nature, and he upholds the universe by the word of his power. After making purification for sins, he sat down at the right hand of the Majesty on high… (Hebrews 1:3 ESV).
The creation story is held solid in these words. While we live in a fallen world as a fallen people separate from God because of our sin, He did not desire this. The pain and suffering of this world are a consequence of sin.
Yet, despite our sin, we all experience a common grace – think of the variety of foods, colors, people and more God provides.
His ultimate blessing, of course, is Jesus offered as a sacrifice. That grace is a saving grace. With Him, God offers restoration of relationship through redemption. Read more here about how God has a gift for you.
"Praise Him, all creatures here below"
R.C. Sproul in The Holiness of God writes what applies perfectly to this:
"The clearest sensation that a human being has when he experiences the holy is an overpowering and overwhelming sense of creatureliness. That is, when we are in the presence of God, we are humbled and become most aware of ourselves as creatures. This is the opposite of Satan's original temptation, "You shall be as gods."
In Luke 5, when Jesus told Simon Peter to go to the deep waters and cast his nets, he objected at first. Then he obeyed. The nets were so full, they began to break. Others came to help. The boats were beyond blessed to the point of sinking!
Yet, it was Simon Peter who fell down at Jesus' knees and said in Luke 5:8, "…Depart from me for I am a sinful man, O Lord." Simon Peter experienced creatureliness. Others there were only astonished.
When we are truly worshipping God, don't we often humble ourselves? If we have a prayer closet or pray privately, aren't we more likely to humble ourselves more than while surrounded by others? I know I do, and may the Lord forgive me for my pride for those other times I haven't.
"Praise Him above, ye heav'nly host"
I didn't realize until recently that I had the wrong idea about the heavenly host.
Forgetting what was wrong, let's focus on what the Bible shows and tells. The angelic armies of God are the heavenly host. They are capable of spiritual or physical battle AND praise.
Think about it. Jesus says the rocks would have called out praise to him if the people had remained silent. How can angels in the presence of the Lord keep silent? 
They are so many, they cannot be numbered according to Jeremiah 33:22a, "As the host of heaven cannot be numbered and the sands of the seas cannot be measured…"
We see them in the Old Testament and the New Testament. A direct connection exists with one appearance of the heavenly host in Luke to the Greater Doxology, "Gloria In Excelsis Deo" which means "glory to God in the highest." See it below:
And suddenly there was with the angel a multitude of the heavenly host praising God and saying,
"Glory to God in the highest,
and on earth peace among those with whom he is pleased!" (Luke 2:13-14 ESV).
Nehemiah, one of my favorite books of the Bible, has a verse that can apply to more than one portion of the "Doxology:"
You are the Lord, you alone. You have made heaven, the heaven of heavens, with all their host, the earth and all that is on it, the seas and all that is in them; and you preserve all of them; and the host of heaven worships you (Nehemiah 9:6 ESV).
When we consider these and so many other verses in Scripture, it is natural to conclude in worship just as Ken provides:
Praise Father, Son, and Holy Ghost! Amen.
So, this day, Thanksgiving Day, and every day let's pray for one another this verse from 2 Corinthians 13:14 (ESV), "The grace of the Lord Jesus Christ and the love of God and the fellowship of the Holy Spirit be with you all."
(Editor's Note:  "God Has a Gift for You" is the good news that restores the broken relationship we have with God because of our sin. If you desire to interact with someone over the internet or a phone call, visit Peace with God.)
Please Note: We moderate all reader comments, usually within 24 hours of posting (longer on weekends). Please limit your comment to 300 words or less and ensure it addresses the content. Comments that contain a link (URL), an inordinate number of words in ALL CAPS, rude remarks directed at the author or other readers, or profanity/vulgarity will not be approved.