Tuesday, June 27, 2017 @ 8:47 AM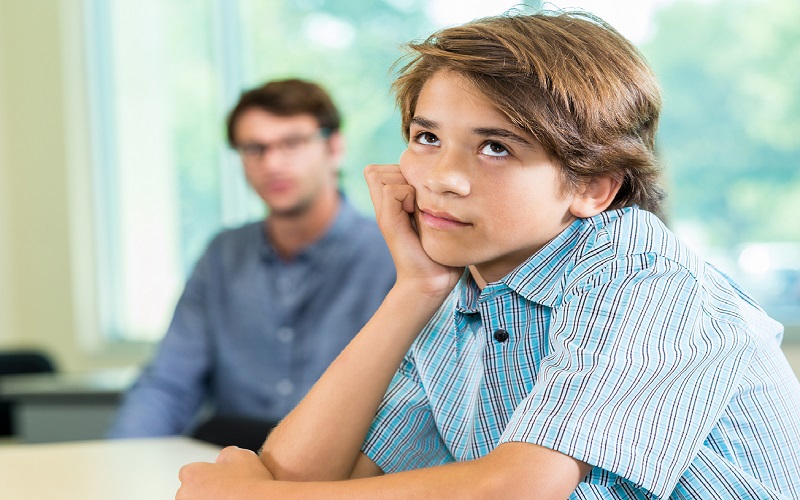 ATTENTION: Major social media outlets are finding ways to block the conservative/evangelical viewpoint. Click here for daily electronic delivery of The Stand's Daily Digest - the day's top blogs from AFA.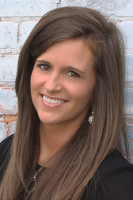 Whitney White
Children's Book Author
MORE
My husband often jokes with me about being too easy on our boys. My response is, there's only so much fussing and disciplining a stay-at-home mom can do in one day! By the time he gets home from work, it's a wonder they are still alive!
I found it humorous last week when my husband disciplined our five-year-old for being disrespectful. This stern military man confidently thought he had gotten the job done, but as he walked away my son winked at his older brothers and bravely said, "Well, that wasn't so bad."
My poor son. Had he humbly kept his mouth shut, walked away gratefully, and changed his ways, he would have been spared. However, his next punishment was twice as bad since he angered his father in disrespect…again.
As I watched this unfold, I couldn't help but be reminded of my own life. How many times have I been just like my precious boy and mocked my punishment from my parents or my heavenly Father out of sinful rebellion? There have been many times I, too, arrogantly walked away thinking, "Well that wasn't so bad," only to find that that the punishment lying just around the corner was twice as bad.
I reflected on John 8:1-11, the story of the adulterous woman, as I considered this incident with my son. This woman had been caught in the act and likely held overnight against her will by Jewish leaders to await a "chance" meeting with Jesus. She was brought before a crowd to expose her sin and sinful lifestyle. Her distress and humiliation were surely great, leaving her overwhelmed with guilt, shame, and embarrassment. This disciplinary action was painful enough, but she knew without a doubt death was imminent once she stood before her accusers.
Jesus was teaching in the Temple when the Jewish leaders flung her before Him hoping to make Him look foolish.  They made her stand before him and reminded Him that the Law of Moses commanded such a woman to be stoned. Jesus humbly bent down in silence and began to write with His finger on the ground as they continued to bully and hurl questions at Him.
I can imagine Him calmly standing back up to face the angry opponents once He had heard enough. With compassion He responded, "He that is without sin among you, let him cast the first stone."
I'm sure with terror still gripping her body and tears streaming down her face, this woman began to feel the slightest ray of hope as Jesus knelt back down and the crowd slowly began to dwindle.
Once the crowd had dispersed she was left standing before Jesus. What a humbling experience. Her imperfect accusers were gone and now she realized she was before the one man who was perfect and was capable of throwing the first stone to execute her judgement. I can picture her body trembling, anxiously awaiting her punishment.
Jesus stood face to face with her and gently asked, "Woman, where are they? Has no one condemned you?"
I would think at this point, she was struggling to make eye contact and nervously wringing her hands. Although her sin had been revealed and this man could see the wickedness of her heart, she probably felt a love like she had never experienced. For the first time, she had no need to run and hide. Jesus knew the depths of where she had been, and yet He still saved her- a lost, sinner. More than likely, she was overcome with both guilt and gratitude. She responded to her Savior by saying, "No one, sir."
Though expecting judgment,  He surprised her by saying, "Then neither do I condemn you. Go now and leave your life of sin."
Now, this woman could have been just like my son and the rest of us, and mocked Jesus as He continued on His way. Once she was safely out of the public place where she was pardoned from persecution, she could have easily pursued that old private lifestyle thinking, "Well, that wasn't so bad."
But I doubt that was the case. I believe her meeting with the Son of God changed her life completely, severed her chains, and set her free! Through His grace she gained a new identity. She understood that she deserved death, and to turn back to her life of sin would indeed make a mockery of Jesus and certainly bring death. The day she met Jesus was a day she would never forget. The day mercy triumphed over judgment and she became a new creation!
 I know from experience once you have had that true meeting with your Savior, He can overcome any sinful lifestyle, addiction, or grip that the devil has on you - if only you believe. Once you stand face to face with the One who loves you enough to save you, there is no desire to continue in the path of destruction.
This woman is a representation of us all. Not just the ones who are caught in adultery. This was a hard lesson the Jewish leaders also realized as their hearts were convicted by Jesus. We have all been "caught" in our sin whether it be disrespecting our parents, lying, mistreating others, having an unforgiving spirit, treating the Sabbath as if it's a regular day, using filthy language, alcoholism, idolatry and the list goes on and on. From the smallest to the largest, we are all guilty of sin and will be caught in the act at some point. James 2:10 says that if you have broken one commandment you have broken them all. There's not one of us who can cast the first stone. We are imperfect and we must take sin seriously. To mock God is foolish and will bring us to our death. We are to fear God and His judgment. We have a responsibility to recognize our sin and repent, receive Christ's forgiveness, and take on our new life.
The story of this woman's life changing experience with Jesus gives us hope and shows us that God did not send His Son into the world to condemn the world, but to save the world through Him (John 3:17). I pray that as we recognize His grace we would go and leave that life of sin in order to pursue our new purpose in bringing others to meet the One who did not have to rescue us. How will you walk away when you come face to face with Jesus?
Cast away from you all your transgressions, whereby ye have transgressed; and make you a new heart and a new spirit, for why will ye die, O house of Israel?
Ezekiel 18:31
Please Note: We moderate all reader comments, usually within 24 hours of posting (longer on weekends). Please limit your comment to 300 words or less and ensure it addresses the content. Comments that contain a link (URL), an inordinate number of words in ALL CAPS, rude remarks directed at the author or other readers, or profanity/vulgarity will not be approved.