Wednesday, July 19, 2017 @ 01:15 PM
ATTENTION: Major social media outlets are finding ways to block the conservative/evangelical viewpoint. Click here for daily electronic delivery of The Stand's Daily Digest - the day's top blogs from AFA.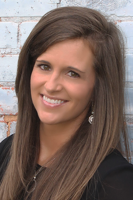 Whitney White
Children's Book Author
MORE
A few weeks ago, I nonchalantly pulled into a gas station in our local town to fuel up. Normally, I open the back door and talk to my three boys while filling up, but as soon as I opened my door the shrill sound of a child crying overpowered all other sounds around us. As I began to pay and select my fuel grade the crying escalated to the point we couldn't even hear each other. I hadn't paid attention to the car next to me when I pulled in, so I tried to peek around the pump to see what was going on. About that time, an angry lady approached the car and began screaming. I quickly shut our car door so my children couldn't hear what was being said. I am unsure of whether this lady was the child's mother, but she kept screaming, "What's your problem? Why are you crying?"
The louder the lady hollered, the louder the child cried. When the child refused to calm down, the lady continually hurled threats of what she would do to her when they got home. She belittled the child and called her every possible curse word that could come to mind quick enough. A large man who looked equally as mean and angry got in the car, slammed the door, told them both in vile language to shut their mouths and they were gone in an instant.
The rest of us left at the gas pumps were speechless. We felt helpless. We hurt for this child that we would likely never see again.
My children had not heard the full extent of the conversation, but they could sense the danger. They had heard the loud voices and the crying. As soon as I finished filling up and returned to the driver's seat, their questions began flying toward the front. What had the little girl done wrong? Were those her parents? Why were they screaming at her? What did they say? Will she be ok?
I had no answers.
Our ride was quiet after that. I began to think of my grandmother. In my 28 years, I had never seen her angry or heard her raise her voice. Having boys ages 5, 6, and 7, I have to be honest and say that I have been guilty of losing my tempter quite a few times. For instance, when the boys felt sorry for the muddy goats and decided to bring them in the house, out of the rain, after I just mopped the floor. Or when I asked them to check the pockets of their church pants before I washed them and one neglected to get the chocolate candy out, thus leaving the whole load of dressy clothes with chocolate remnants. And it never fails, when we are already 15 minutes late in getting somewhere, as we are hurriedly walking to the car I realize only two boys have their shoes on. Then after going back in and spending another 10 minutes putting socks and shoes on that boy, once I get them all loaded in the car and buckled another boy inevitably has to use the bathroom. There is simply no excuse for this. I always have their shoes and clothes laid out and remind them multiple times to use the bathroom.
It was in these moments my grandmother would tell me to stop and pray before I spoke. She would remind me that unless the child is in danger, there is no need for parents to raise their voices at a child. She would say, "Anything that is important and needs to be said can be said softy. A gentle answer always turneth away wrath" (Proverbs 15:1). If you scream at your children, they will think that is the only way to communicate."
There was a time when all my boys were in the toddler stage. They were everywhere. They were destructive. They were loud…and they fought all the time. My grandmother could tell my patience was worn thin, I was tired, and the fussing and crying were getting the best of me. But before I could open my mouth to correct them, she sat down with them and calmly told them what the Bible says about honoring parents. She was firm with them, but her quiet, gentle voice spoke volumes.
This reminds me of when the Lord appeared to Elijah at Mount Horeb. He first asked the prophet what he was doing. Elijah responded by telling God his fears after he had been faithful and stood strong against the Israelites. The Lord told him to go out and stand on the mountain in His presence as He passed by.
Suddenly a great and powerful wind tore the mountains apart and shattered the rocks. A violent earthquake followed and finally he saw an eruption of fire. But the Lord's presence was in none of these mighty wonders.
1 Kings 19:12-13 says,
And after the fire came a gentle whisper. When Elijah heard it, he pulled his cloak over his face and went out and stood at the mouth of the cave.
He immediately knew that God's glory was in the goodness of his still small voice. No longer was Elijah cowering under pressure and fear. The awesomeness of the Almighty's still small voice got his attention and confidently brought him to his feet to hear the Lord's next instructions.
As a parent, I pray that in the midst of chaos with my children, I follow my grandmother's wise advice to stop and pray to that I can hear that gentle whisper. When I am desperate like Elijah, I need my Father's instructions in order to raise Spirit-filled, godly men, but I must stop, be quiet, and listen.
Also, like Elijah, children are much more affected by tender mercies than terror. Today they have pressures all around them. Their childhood has been replaced with tests. They are criticized and ridiculed by peers. Parents demand perfection. Every day they feel the heat all around them, and desperately need to hear our gentle voices in the midst of their storms to encourage them, so that they, too, may confidently follow the Lord's instructions and walk in His ways.
Many children in our country are no different than the child at the gas station. They hear words that are as destructive as tornadic winds. They feel the shock of heartbreak, loneliness, abuse, and neglect that leave their tiny hearts torn apart like fault lines of an earthquake. The fire that they walk through daily chars and hardens their tiny hearts.
 In lives filled with terror, I earnestly pray these precious children will experience the Savior's sweet whispers and rise out the ashes they only know as "life."
Let your speech always be with grace, seasoned with salt.
Colossians 4:6
Please Note: We moderate all reader comments, usually within 24 hours of posting (longer on weekends). Please limit your comment to 300 words or less and ensure it addresses the content. Comments that contain a link (URL), an inordinate number of words in ALL CAPS, rude remarks directed at the author or other readers, or profanity/vulgarity will not be approved.