Sunday, May 27, 2018 @ 08:47 PM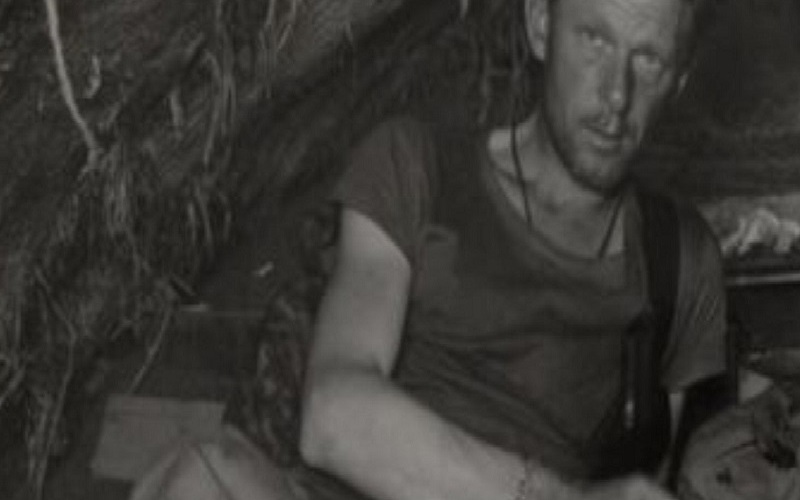 ATTENTION: Major social media outlets are finding ways to block the conservative/evangelical viewpoint. Click here for daily electronic delivery of The Stand's Daily Digest - the day's top blogs from AFA.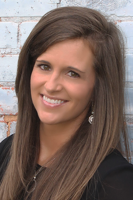 Whitney White
Children's Book Author
MORE
Bill Genaust. A name unfamiliar to the world, yet his work is etched forever in the memory of most Americans. However, this American hero never lived to see the fruits of his labor or know his profound impact on the world.
On February 10, 1943, Bill Genaust's young wife, Adelaide, was listening to the radio late one night in the comfort of their brick home in the suburbs of Minneapolis, Minnesota. She heard an ad that the Marine Corps needed combat photographers. Excitedly, she told her husband and the next day he joined the Marines at 34 years old.
Upon completion of recruit training, he was sent to Quantico, Virginia to become a Marine Corps still photographer and motion picture photographer. He was well trained in cinematography and known for having an unusually still hand.
His first assignment was to the island of Saipan on June 15, 1944, where Americans were forced to pry the island from Japanese defenders who preferred death to surrender.  Though this was a brutal battle against deplorable Japanese tactics, he continued to bravely film the terror of men desperately trying to stay alive. Tragically, only three of his reels survived Saipan because he eventually had no choice but to lay down his camera and pick up his rifle.
The intense combat continued and nearly a month later on July 9, 1944, Genaust and his fellow cameraman, Howard McClue, were ambushed by an enemy platoon. While McClue fled to find reinforcements, Genaust took cover and fought for his life. As he stood to signal his position to his friend, he took a bullet to the thigh but did not stop fighting until he had single-handedly gained victory over nine Japanese snipers.
Upon arrival at a hospital in Hawaii, Genaust was devastated to learn that McClue had been shot in the heart minutes after Genaust was evacuated. He then drafted the hardest letter he had ever written. He felt it was his duty to inform his friend's mother that her son had died a hero and was laid to rest with military honors.  
After an eight-month recovery, Genaust was nominated for the Navy Cross award for heroism. However, he was denied because the military informed him he was merely a cameraman.
Since he had been wounded, he was soon given the opportunity to return home. No one would have blamed him, especially since he had been slighted by the military. But despite the disappointment, he was still devoted to his country. Without hesitation, he volunteered to go to Iwo Jima. Unbeknownst to him, Iwo Jima would prove to be the bloodiest battle in Marine Corps history.
On February 19, 1945, three divisions of Marines steamed across the ocean towards the desolate, black beaches of Iwo Jima. After the greatest pre-landing bombardment of the war, the Marines expected the invasion to be easy and completed in three days. However, they were completely blindsided by the 20,000 Japanese quietly hiding in tunnels and caves they had meticulously dug out all over the island. Once a great number of Marines were on the dormant volcanic island struggling to trudge through the layers of ash, the nightmare began as deadly Japanese artillery erupted all around them.
Appalled by what he was seeing, Genaust still faithfully captured the horrific bombardment with his camera as he floated in the landing craft toward the island with his fellow infantrymen. Once he jumped out of the boat and into the water, he continued to film the bloodshed and gore as he ran for his life. Finally, he took shelter in a foxhole and filmed the most amazing reels in American history. He focused his camera on the stunned Marines pinned to the beach with no place to hide. These are the famous reels viewed by every American who has ever studied Iwo Jima or watched documentaries of that gruesome experience that still makes survivors cry 73 years later.
Nearly a week after their arrival, he was also responsible for filming the controversial second raising of the flag on Mt. Suribachi. This was a triumphant moment in American history since this was the first time an American flag had been flown on Japanese soil. Joe Rosenthal took the still shot of the flag raising and instantly gained fame. Ironically, footage was normally sent out a processed in a day, but for some reason, it took 10 days to process that particular film. Sadly, he never received honor or praise, because he was killed nine days after the flag raising at the age of 38.
Genaust filmed 23 iconic reels in all, and his film of the flag raising would also be the last footage ever seen of three of the six soldiers raising the flag, who were also killed days later. His final footage was of compassionate Americans caring for the wounds of the Japanese after flushing them out of tunnels and caves. Tragically, this footage would foreshadow his death. With flashlight in hand, he had volunteered to take a look around a cave to see if an enemy was in hiding. As he stepped into the cave he was instantly shot down by Japanese machine guns. The situation was far too dangerous for the Marines to enter and retrieve his body. Instead, they were forced to obliterate the cave. To this day, his body remains on Iwo Jima.
His wife, Adelaide, was notified of his death by telegram. A few weeks later, she received his last letter. He told her that for the first time he felt that everything would be alright and he would be "going home" soon. In anger, she tore his letter and refused to attend the movie houses where his popular footage would be shown time and time again.
At the end of 36 harrowing days on Iwo Jima, the Americans would be victorious, yet 6,800 American lives would be lost and nearly 20,000 wounded. Each of those men, like Genaust, had a story. They all had families, jobs, homes, and plans for their future. However, they sacrificed their lives so that our families could have safe homes and secure futures.
I am unbelievably thankful for all the selfless veterans since the American Revolution who have been willing to lay down their lives for our precious country. Though we are unaware of most of their names, whether they were facing the British with muskets in hand or fighting against present-day suicide bombers, their acts of courage and extreme sacrifice will also forever be etched in the hearts of Americans.
As my children and I study Memorial Day, I can't help but think of Sgt. Genaust and how he must have felt as he was riding up to the shores of Iwo Jima or quietly walking into the cave. I imagine his feelings were similar to Jesus' as He predicted His own death in John 12:27, "Now my heart is troubled and what shall I say? 'Father save me from this hour'? No, it was for this very reason I came to this hour." Jesus knew exactly what was before him. He wished there could have been a better way, yet he was committed to his mission.
The same can be said of all veterans who have stood on the front lines, stormed beaches, defended the homeland, raided villages, nursed the wounded, or anticipated roadside bombs. They were well aware of the risks. They felt the paralyzing fear of what was before them. But they remained committed to their country, faithful to defend our freedoms, and like Jesus; many were humble servants even unto death.
I am honored to live in a country that has been worth fighting for since 1775. I am proud to be a God-fearing, Bible-believing American. I am blessed to live in a country where I have the freedom to educate my children about the biblical principles this country was founded upon. I am immensely thankful for the brave defenders of Old Glory!
I am also grateful for Sergeant Genaust who captured a moment that captured a nation. He was never able to capture the moment he returned to his wife. He never had the privilege of filming the births of his children, their milestones, or graduations. But because of his sacrifice along with countless others, we are able to capture those precious moments we take for granted with our children every day in the land of the free and home of the brave.
Throughout the Memorial Day sales, cookouts, and summer fun, please don't neglect to teach your children about the dedicated men and women who became memories so that we could make memories. Freedom is never free. May we never forget.
Greater love hath no man than this, that a man lay down his life for his friends.
John 15:13
Please Note: We moderate all reader comments, usually within 24 hours of posting (longer on weekends). Please limit your comment to 300 words or less and ensure it addresses the content. Comments that contain a link (URL), an inordinate number of words in ALL CAPS, rude remarks directed at the author or other readers, or profanity/vulgarity will not be approved.