Friday, May 04, 2018 @ 12:48 PM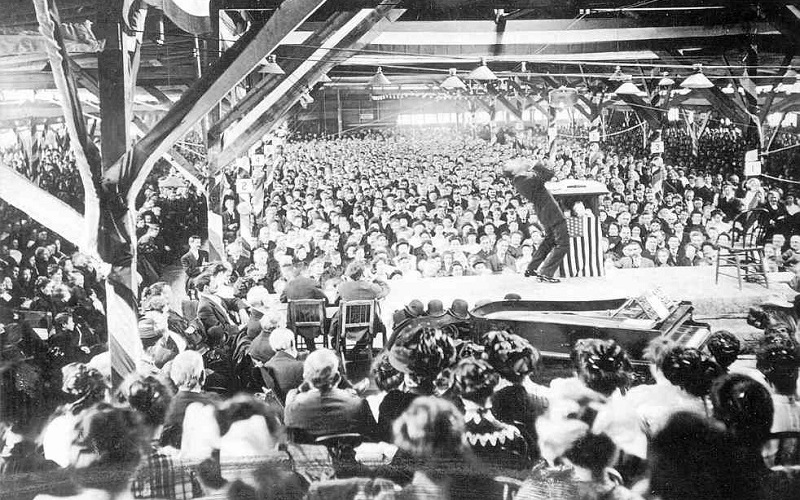 ATTENTION: Major social media outlets are finding ways to block the conservative/evangelical viewpoint. Click here for daily electronic delivery of The Stand's Daily Digest - the day's top blogs from AFA.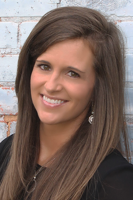 Whitney White
Children's Book Author
MORE
As the grass greens and the weather warms, baseball fever is in the air! I found it fitting that my children and I had the privilege of studying a baseball great within the pages of our textbook.
This legend's story, however, didn't begin as we expected. His birth on November 19, 1862, was bittersweet to his dear mother as she rejoiced in his arrival, but mourned his father's passing as he died miserably in a Union Army camp. To add to her grief, the baby was terribly ill for three long years until she finally got help from a doctor.
The little boy loved growing up on his grandparent's farm, but it was marked with one tragedy after another. At the age of six, his beloved grandmother passed away. He nearly died, as well, from laying in the snow, weeping beside her grave. By the age of 10, he had witnessed 10 agonizing deaths of close loved ones.
The most devastating time came when his mother realized she could no longer provide food, clothing, or an education for her two sons. Her only choice was to send them away to a Soldiers' Orphans' Home.
She had no food to send with them on their journey and only enough money to pay for the first part of the trip. But what she did have, was the faith that her God would provide for their needs and protect her precious children as they journeyed through life without her.
As they boarded the train, the heartbroken mother prayed and handed them a letter for them to present to the head of the orphanage. She bid them an excruciating farewell as she wailed and waved until they were out of sight.
 Early the next morning as they reached the next station, the young boys exited the train, shivering in the cool air, to await their next departure. With growling stomachs, the boys bravely approached a kind-looking lady and politely asked for food. She questioned why they were all alone. They showed her the letter their mother had written. Moved with compassion, she revealed that her husband had also been a soldier that never returned home from the Civil War. Their mother's prayers were answered as the lady fed them not one meal, but two as they waited.
Knowing they had no money for the second trip, they quickly climbed into the caboose and quietly hid as the train stopped. Feeling a sense of relief as they felt the train move, they were suddenly startled when the conductor found them and questioned where their tickets were. They began to cry as they handed him the letter from their mother. The stern man soon softened as he read the letter laced with love. Tears filled his eyes as he said, "Just sit still, boys; it won't cost you a cent to ride on my train." Once again, their mother's prayers were answered.
The boys finally reached the orphanage and settled in, but good things didn't seem to last for them. No sooner had they become comfortable and made friends, they were forced to feel the searing pain of separation once again as the orphanage abruptly shut down. They had to leave behind new friends again and watch in horror as the pet dogs they acquired were taken into the woods and shot.
Thankfully, the transition to the next orphanage turned out to be a blessing in disguise. The boys learned from both classroom textbooks and the Bible. They also learned the value of hard work and how to get along with others.  Athleticism and sports soon came into play and baseball in particular.
As the brothers matured, they became fearful of a painful separation, so they decided to leave together. In Marshalltown, Iowa, our future baseball legend found various odd jobs to pay for his remaining education and his basic needs. In his spare time, he found happiness playing baseball with a group of boys. Soon, the people of the town enjoyed watching him play as much as he enjoyed playing. Word of his speed and daring moves began to spread and before long, the professional Chicago White Stockings were calling him to come play for them.
His first season was difficult as he struck out his first thirteen times at bat, but there was no doubt he was a fan favorite and the fastest runner in the game. There was hardly a fly ball his feet couldn't put him under in the outfield.  He was the first player to run the bases in fourteen seconds and first to set records in stealing. In his best season, he was ranked 17th in the league. But despite the fun, fame, and fortune, he still had an emptiness inside he couldn't quite figure out.
In 1886, he and his fellow teammates were strolling the streets of Chicago after leaving a saloon one Sunday night when suddenly he stopped. Across the street was a group holding an outdoor church meeting. The hymns he heard instantly took him back to his little log cabin as a child. Memories of his mother singing those hymns while cooking and sewing flooded his mind and overwhelmed his heart. A worker noticed him and invited him to attend the services that week. He quickly realized the reason for his emptiness. His life drastically changed when he accepted Jesus as his Savior.
Not long after, he married a wonderful Christian woman from the mission and ended his baseball career. He took a tremendous pay cut to become a full-time worker at the YMCA as a missionary to young men. Part of his job was to coordinate evangelistic meetings, but much to his surprise the famous evangelist he had arranged to speak at one particular event did not show up. Over 1800 people began to grow restless as they waited. Filled with nerves, he knew he had no choice but to speak to this anxious crowd. That night would go down in history as a "game changer" for him.
Shortly after, he received so many calls for speaking engagements that dates had to be given three years in advance. When he spoke, people listened. His sermons were full of energy, power, and passion. There was never a dull moment once he took the stage.
As he traveled across the country, buildings weren't big enough to hold the crowds of people coming to hear the message of Christ. In New York, 40,000 people were turned away in one day. During the 10 weeks of meetings he held there, 98,000 people gave their hearts to the Lord. In Pennsylvania alone, over 2 million people attended his services.
He adamantly preached against liquor because he knew the pain and hardships that accompany a drunkard and his family. He made such an impact on the towns he visited that church memberships and attendance would soar after he left. Saloons would shut down. Factories would produce twice the amount of goods. Most importantly, families would be restored. All because men, like him, surrendered to Christ to satisfy their needs instead of turning to the world.
By 1930, there was hardly a person who hadn't heard of Billy Sunday, the "famous ball-player turned evangelist." Remarkably, in his lifetime, he addressed over 100 million people without the aid of loudspeakers, radio, or television. His obituary in 1935 did not boast of his baseball records, but read, "the greatest high-pressure, mass conversion Christian evangelist of America or the world has ever known."
As we studied him, I couldn't help but think of Moses. Both Moses and Billy Sunday knew the pain of separation from "their people." Both of these men left lavish lives to follow God's plan. Both men were extremely influential in kingdom work. Both men had courageous, faithful mothers who sacrificed, so their sons could thrive in the will of God.
My prayer is that parents today will learn from the love these mothers had for their sons. It's easy to get wrapped up in "all the world has to offer" our children. As Christian parents, we must ask ourselves if we want our children to be impressive according to worldly standards or do we desire for statutes of the Word to be impressed upon their hearts?
Mrs. Sunday was unable to provide her son with basic necessities or the means to play baseball as a child, but thankfully she gave him much more! She gave him a godly home and a biblical foundation. She raised him in church on Sundays, instead of on the baseball field. His mother's love for God and the seeds she planted in him, were instrumental in him leading a national revival and restoring broken homes.
His dear mother missed years of his life, but I highly doubt she missed a day of prayer over his life. We should follow her example. Our greatest desire should not be that our children are standouts, but they stand up for truth in a lost and dying world. Our children will outgrow many of their extracurricular activities and their athleticism will eventually fade, so our prayer should be that their faith will flourish first and foremost!
"Let's quit fiddling with religion and do something to bring the world to Christ."
-Billy Sunday
Please Note: We moderate all reader comments, usually within 24 hours of posting (longer on weekends). Please limit your comment to 300 words or less and ensure it addresses the content. Comments that contain a link (URL), an inordinate number of words in ALL CAPS, rude remarks directed at the author or other readers, or profanity/vulgarity will not be approved.