Friday, May 11, 2018 @ 2:35 PM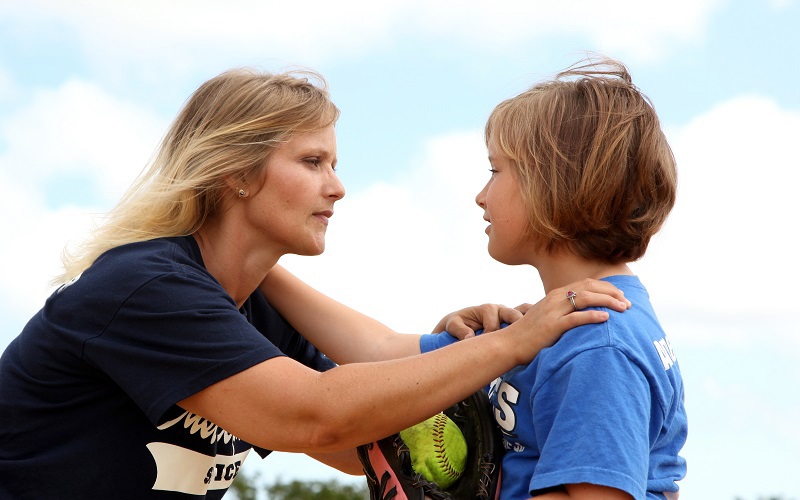 ATTENTION: Major social media outlets are finding ways to block the conservative/evangelical viewpoint. Click here for daily electronic delivery of The Stand's Daily Digest - the day's top blogs from AFA.
Whitney White
Children's Book Author
MORE
During my ninth-grade year, high schools in the state of Mississippi introduced fastpitch softball. We played our normal slow pitch season in the fall, and before we knew it we were learning a whole new ballgame for the spring season. A game that was much faster paced, allowed stealing, and of course a pitching style that was unlike anything we had ever seen.
Although we felt like we were learning a foreign language because the two games were so different, we were filled with excitement. Our fielding was impressive and stealing bases was our strength. However, we desperately needed a pitcher!
With only a couple of months to learn the techniques girls now practice since childhood, many of us were training to pitch in hopes that one of us could actually get it across the plate with accuracy. I desperately wanted to pitch well, but we had no one to truly teach us and we were pressed for time. I can vividly remember practicing on the field for hours, then coming home and pitching until my mother would make me come inside at dark.
Our first game, we played one of our biggest rivals. Our team was a fairly young team with small girls. Their team was made up of mainly seniors and they looked like giants in comparison. As badly as I wanted to become a pitcher, I wanted no part of it that day. I was far too nervous and afraid.
It was a pitiful first few innings for both teams, but they had a great advantage of having one consistent pitcher. Our coach had exhausted all of our older pitchers first. Then, he finally looked my way at second base. I looked down. Normally, I was a gritty player and would have loved the opportunity, but I recognized the batter at the plate and just wanted to hide.
"Please don't call me. Please don't call me," I kept thinking.
"Yarber!" he shouted in frustration.
Oh, my stomach felt sick, but I quickly hustled to the mound. My team was exasperated behind me and wondered why he was bringing in the ninth grader. Our fans were embarrassed and ready to go home. The other team laughed and mocked us. I looked at the batter who towered over me and she smirked with arrogance. Sweat poured, my knees were shaking, and then above the noise, I heard one calm voice… "Come on, Whit! You can do this!"
It was my mom.
She was the one person in all the crowd who believed in me, especially when I didn't believe in myself. She knew we needed a "miracle" to win that game, and she actually believed I was the one for the job.
Now, the funny thing is, my mom grew up with two sisters in an era where girls didn't play ball. She knows music and sewing, but nothing about sports. She didn't understand slow pitch, and she sure didn't understand fastpitch! But that didn't hinder her, she cheered for me the rest of the game.
My performance was far from miraculous, but my mother had faith in me and it made all the difference in the world.
John 2 tells us of Jesus' first miracle and my mother reminds me of Mary in this account. I think it's precious that God allowed Mary to witness Jesus' first miracle. It couldn't have been easy being the mother of the Savior of the world. Initially, she was ridiculed and misunderstood when she became pregnant. Then imagine the pressure of raising God's Son! There's no doubt he was a joy to raise because he was sinless, but that didn't change the fact that he was all boy. I'm sure she was a little on the overprotective side and her mind rarely rested. Knowing that she had to keep her toddler from swallowing things in order to fulfill Scripture would be quite a lot of pressure. Plus, when he got older, I'm sure he loved God's creatures and dirt far more than my three boys do. There's no telling what kinds of animals he brought home to play with.
As his mother, I have no doubt she experienced laughter and happiness as he grew, but in the back of her mind, although she didn't understand it all, the fear of what would happen to him probably loomed day and night. What a wonderful honor it was that she was chosen to carry the "Word that became flesh" in her womb and then have the privilege of raising him, but I'm sure that responsibility came with many worries. Just like my mom had faith in me, she had faith in Him like no other!
We find in the second chapter of John that there was a wedding, probably of a relative or close friend, and Mary was there. Jesus and His disciples were called to attend. As they arrived, Mary, who was likely helping with this wedding, approached her son and told Him of the wine shortage. The Bible doesn't say this, but I can imagine her looking to Him with hope, knowing that if anyone could fix this situation it was her son. She had faith that He was the only one that could perform this miracle, even though He had no history of miracle-working. She fully believed He had the power and was able, but she was careful not to pressure Him. She left the statement open for Him to decide how to handle it.
He responded by saying, "Woman, why do you involve me? My hour has not yet come." Though His response seems harsh, it was not out of disrespect. He was simply trying to show that He was to be led by His heavenly Father, not by human beings, even beloved family members.
His dear mother didn't understand what He meant by "his hour," but that didn't stop her from being His number one fan. I can imagine her in verse 5, nodding and smiling sweetly in confusion, but still confidently patting Him on the shoulder as she walked away telling the servants, "Do what He tells you."
Just as my mom had no clue how our game would turn out that night, Mary had no idea how the wine situation would turn out. It could have been a disaster, but because her son was there and she had faith in Him, she knew there was potential for great success! It was indeed the best wine they had ever tasted and would be the first miracle in which Jesus would reveal his glory. I'm so glad God rewarded Mary by allowing her to be a witness. I also think it's magnificent that Jesus had His mother there to cheer Him on for this monumental event.
As Mother's Day approaches, we should all take time to thank our mothers for their patience and confidence in us. We should thank them for their sacrifice and unconditional love, even when we were unlovable.
For many children, Mother's Day will be filled with sadness as their mothers have passed on and they only hold memories. Some children will grieve on Mother's Day as their mothers have followed the pattern of the world and forsaken their God-given responsibilities as the heart of the home.
As Christian mothers, we should not stay in our own happy bubble on Mother's Day. We should remember those mothers who have lost children and display the love of Jesus to them through their heartache. We should also live out the love of Mary and not only encourage our own children but reach out to other children in need of a mother's love.
Whether or not you have a mother to celebrate with on this Mother's Day, seek out the brokenhearted and carry one another's burdens. All children need a cheerleader, even when we don't understand the circumstances or God's plan for their lives.
Be completely humble and gentle; be patient, bearing with one another in love (Ephesians 4:2).
Please Note: We moderate all reader comments, usually within 24 hours of posting (longer on weekends). Please limit your comment to 300 words or less and ensure it addresses the content. Comments that contain a link (URL), an inordinate number of words in ALL CAPS, rude remarks directed at the author or other readers, or profanity/vulgarity will not be approved.