Thursday, June 14, 2018 @ 8:23 AM
ATTENTION: Major social media outlets are finding ways to block the conservative/evangelical viewpoint. Click here for daily electronic delivery of The Stand's Daily Digest - the day's top blogs from AFA.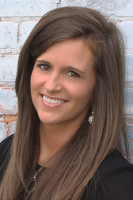 Whitney White
Children's Book Author
MORE
Before any school, community, or sporting event, my best friend's grandfather- who I counted as my own, would carefully prepare us for the National Anthem. "Get ready to stand," he'd say, "put your hand on your heart, be still and quiet. Fix your eyes on the flag."
We knew how serious this was to him, so we would do exactly as he instructed. However, without him knowing it, my eyes would drift towards him in admiration. He was a retired Chief Warrant Officer 4 from the Mississippi Army National Guard and although he was older and crowned with beautiful white hair, he was still the mightiest man I had ever known. Yet, I was always amazed that no matter how many times we stood by his side through the National Anthem, he cried every time. With inexpressible pride that never wavered, he would stand straight and tall, while silent tears fell to the ground. His eyes never leaving the Stars and Stripes. He taught us at a young age that his love and respect for the flag was real.
A few days ago, I asked my husband's grandfather (a veteran) what the flag means to him. He quickly responded, "It's the ultimate symbol of patriotism. It's the only piece of cloth a man can take hold of and lead other men into battle not knowing whether they will live or die. It's worth fighting for. It's worth dying for. It's powerful."
Last year, I was blessed with the honor to interview my friend's grandfather, Dr. Buford Usry, who served on the black volcanic beaches of Iwo Jima. His division was sent there with orders "to clean up the island." It was to be a three-day job, but before his feet even hit the beach, the nightmare was unfolding in front of his very eyes.
Unaware that over 20,000 Japanese were hiding in the dormant volcano and underground bunkers throughout the tiny island, our American boys were stunned when gunfire erupted all around them. They were pinned to the beach with no place to hide. The stench of death and the screams of agony surrounded the young Marines and didn't let up. The "quick mission" turned into 36 days of terror.
When I asked him what the flag meant to him, tears welled in his eyes as he gathered his thoughts. "That flag means everything to me," he quietly replied. "Five days into the battle, we were fighting down at the base of Mount Suribachi when something caught my eye."
He paused again as the tears overflowed and spilled down his cheeks. "It was Old Glory flying up there. Those boys had raised the first flag on Japanese soil. A sense of security fell over us and we fought harder. We wanted to shout for joy, but we were fighting for our lives. That flag meant security and freedom for our wives and children back home. We knew the evil we were facing firsthand and we didn't want it anywhere near our families in America."
Seeing that flag was his last memory of Iwo Jima. He was wounded shortly after and taken to a nearby hospital ship where he was expected to die. Later, he was transferred to an unsecured tent hospital in Guam that was soon attacked by Japanese troops. Once he was finally transported to Hickman Air Force Base in Hawaii, he was given the opportunity to return to his family. However, he refused. His mind couldn't forget the last images of Old Glory. "To be free was worth dying for," he continued with tears. Once again, he reminded me, "That flag means everything to me."
On June 14, 1777, the Second Continental Congress officially adopted our first flag. Though the design has changed 27 times, the red still stands for courage and valor. The white remains a symbol of innocence and purity and the blue represents perseverance and vigilance.
It is believed that a school teacher in 1885, encouraged his students in Wisconsin to celebrate "Flag Day" or the "Flag's Birthday" on June 14, which would have been the 108th anniversary of the adoption of the flag. Word soon spread and after decades of local and state celebrations, President Woodrow Wilson officially declared June 14 as Flag Day in 1916. In 1949, National Flag Day was established in Congress, but it is not a federal holiday.
However, since our schools let out for summer break in May, Flag Day in June is not taught or celebrated, but that is no excuse. Our schools aren't solely responsible for teaching the Bible or patriotism to our children. On the contrary, it is God's ordained institution, which would be the family, which is indeed responsible for teaching these principles.
I am so thankful my generation had many God-fearing, Bible-believing grandfathers who took the time to teach patriotism. Sadly, that population of papaws who served in World War II is decreasing daily. Who will take the time to teach today's children what love for country looks like? Will our children see grown men weep over Old Glory? Will the flag mean anything at all to our children?
I asked Dr. Usry how it made him feel to see people in America burning flags in protest, stomping them on the ground, or kneeling during the National Anthem. "It breaks my heart," he answered. "They just don't understand. They've never had to endure what we did. They never had to see their friends lay down their lives. They've never had to think about life without freedom. It hurts."
"But do you know what bothers me most?" he asked. "Seeing people's disrespect for the flag when the National Anthem plays. Good, church-going families never stop to face the flag when they hear the Star-Spangled Banner. They don't stand still or even make their children stand still and be quiet. They don't care about patriotism. They don't take the time to teach. I wish the National Anthem wouldn't even be played if it's not respected. Americans have forgotten what our flag symbolizes and the sacrifices that have been made."
Today is June 14. Today is Flag Day. Today is the 241st anniversary of the adoption of the American flag. Will you look twice at a flag flying today and thank God for our country? Will you take the time to teach a child what our flag represents? Will you remind them of the men and women who became a memory in order for us to make memories?
Let us not forget to honor our flag or remember that freedom is never free.
"My, God, how little do my countrymen know what precious blessings they are in possession of, in which no other people on earth enjoy."                                     -Thomas Jefferson
I am your flag
I am more than just a cloth shaped into a colorful design
I am the silent symbol of freedom for the greatest sovereign nation on earth
I am the inspiration for which the American patriots have given their lives and fortunes
I am the emblem of America
I have led your sons and daughters in battle from Valley Forge to the sands and mountains of the Middle East
I have been through the birth of our country, the Civil War, two World Wars, Korea, Vietnam, the Gulf War, Iraq, Afghanistan, and countless other operations in support of the oppressed
Never did I ask to permanently stay in foreign lands - only long enough to encourage freedom and democracy
When the time comes that I am old, tattered, and faded
Do not let me fly in disrepair, rather retire me with dignity from my duties and replace me with a flag so that I may continue to symbolize our country
I ask that you renew your commitment for what I stand and pledge your allegiance to me one final time.
-Author Unknown
Please Note: We moderate all reader comments, usually within 24 hours of posting (longer on weekends). Please limit your comment to 300 words or less and ensure it addresses the content. Comments that contain a link (URL), an inordinate number of words in ALL CAPS, rude remarks directed at the author or other readers, or profanity/vulgarity will not be approved.