Wednesday, January 23, 2019 @ 12:32 PM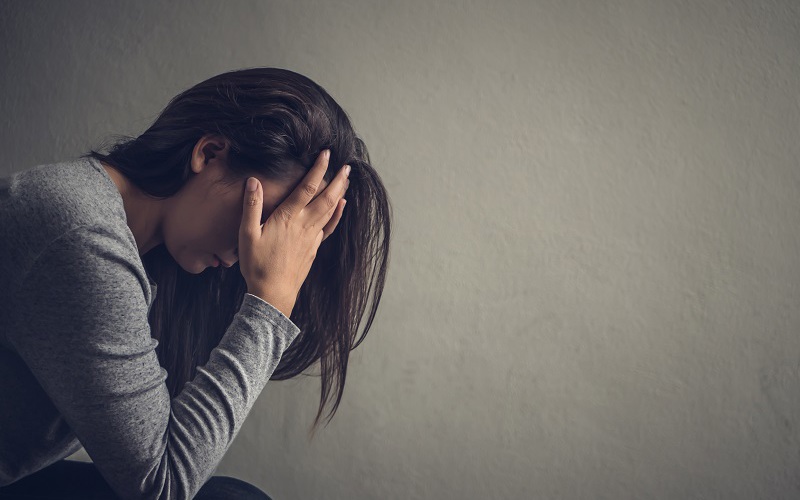 ATTENTION: Major social media outlets are finding ways to block the conservative/evangelical viewpoint. Click here for daily electronic delivery of The Stand's Daily Digest - the day's top blogs from AFA.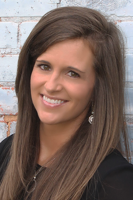 Whitney White
Children's Book Author
MORE
January 21, 2017, was Donald Trump's first full day as the President of the United States. It was also the largest single-day protest in U.S. history and one of the largest in world history. Around 500,000 people poured into the U.S. Capital for the Women's March on Washington. These passionate marchers, along with millions of others in cities across the country and around the world, aimed their massive protest largely at the Trump administration and the perceived threat it represented to abortion, civil, and human rights.
Along with many other women, this was a day I will never forget. Just days after, my life changed completely.
***
On January 21, I was nowhere near the March on Washington or any march for that matter. Ironically, my mom and I were quietly watching a movie, Hidden Figures, as the lively march was taking place. I was so captivated by the three classy African American ladies in this movie that I continued to think about them for days. These tough, graceful women served a vital role in NASA during the early years of the U.S. space program all while under a great deal of discriminatory duress.  Regardless, they remained kind and dignified. They proved themselves by working to unify and see their fellow man (a white man) succeed. Never once did they stoop to defile themselves. They knew their hard work would benefit their country, not just themselves. Their perseverance and courage changed history and granted them the respect they deserved.
Later, I remember watching the news and being horrified by the drastically different images portrayed by many "ladies" at the Women's March. The vulgarities that spewed from their mouths and the way they presented themselves was appalling. Their self-avowed "nastiness" also continued to stay on my mind for days.
On January 26 I decided to put my thoughts into words on Facebook. I tried to write as eloquently as possible as I conveyed my feelings towards the behaviors of the march – not the specific issues.
I ended my long post, which I thought only a handful of people would read, by saying:
"My country, that my grandfathers bravely fought for, is not to blame for the things men/women have done to me. I can vote; I hold two degrees; I own a registered firearm; I have written three books meaning I have freedom of speech; and I have three beautiful boys who I lovingly nurture. I have equal rights just as my husband does, but there are and should always be differences in men and women. I don't understand your views, nor do I agree…but I love you. We are Americans. We are on the same team. But I am not nasty."
My intention was never to hurt anyone or start arguments. I just wanted to make it known that those extreme women did not represent me or my beliefs. I wanted people to know that I was not "nasty." I just couldn't imagine my children referring to me as a nasty woman and being proud of that fact nor could I imagine that anyone else would want that for themselves.
Much to my surprise, in just a few short hours, the post had gone viral. I was amazed at how far and wide my words were actually traveling. I should have been excited, but that was hardly the case.
Hundreds of comments began pouring in. I was encouraged that there were far more positive comments, than hateful, but the more compliments that came, the more conviction I felt. After boldly proclaiming I was not a nasty woman, the Holy Spirit began to stir within me.
Having been born and raised in the Bible Belt, I was saved at a young age and truly loved the Lord and desired to serve Him. Growing up, I tried my best to do all the right things. Then my husband and I met during college and we quickly married thinking life would be nothing but bliss.
Before we knew it, we had three precious little boys and the busyness of life took over. Bombarded by pressures from outside our home and exhaustion from within, we failed to keep God first in our marriage. We became selfish people.
For several years, the Devil continued to drive a wedge between us. Living in the country, away from my family and friends, left me feeling isolated, invisible, and overwhelmed as my husband worked extremely long hours. Unknowingly, I carried heavy baggage and hurt into our relationship from the intense rejection I felt when my parents divorced a few years before.  Couple that with the feeling that I was always second place in my husband's eyes, and I felt devastated. Then, suddenly, my grandmother, who was my very best friend, passed away unexpectedly.  Shortly after that, we lost a baby. Consumed with lonesomeness, it didn't take long to spiral into a deep dark depression. I became a person I didn't know…a person I hated.
The Devil launched his attack and set out to steal, kill, and destroy our family once I was worn down and weak. I was enslaved by sin. Gripped by crippling fear. The only prayers I prayed were prayers to die. My life was a miserable, dark, hopeless mess.
But no one knew.
I hid behind Facebook and only posted the happy pictures. I flung myself into fitness and began running races. I won every one I entered, within my female division, and immediately posted pictures so I could feel successful at just one thing in my messed-up life. My husband was a pastor, so our lives were "supposed" to be perfect.
All of my Christian friends seemed to have ideal lives and I knew they couldn't possibly understand my struggle. I felt like I had no one to turn to and I certainly didn't want to disappoint anyone or face more rejection, so Facebook became my absolute best friend – my only escape. I would be ashamed to know the hours I wasted with my head looking down. At that point, my husband and I barely spoke to each other. I pushed everyone who loved me away and angrily shut God off completely. Shamefully, my conversations with my kids were always broken by me saying with no expression, "Hold on, I'm looking at something." I craved the words of affirmation I received from my Facebook "friends." I was an extremely damaged person, but my Facebook addiction numbed me and allowed me to feel as if everything in that world was safe.
As the comments continued to flood my page for days after that post, I was filled with emotion. Thousands of women urged me to keep standing. They agreed with me and appreciated a voice for the women who didn't want to be celebrated as vile and hateful. Even women who attended the March took time to respectfully talk with me and share their views and the reasons why they marched. Women and men alike complimented my writing abilities. However, I became unbelievably burdened, not by the haters, but by the precious people telling me they appreciated my sincere Christian faith.
But I felt like my life was a lie. I was a faithful church member, but not a faithful follower of Christ. Though I wasn't nasty on the outside and had never acted in a nasty manner to anyone publicly, I was just as nasty and hateful on the inside as the people I had judged. I was no different.
For the first time in my life, I experienced true, painful, and much-needed brokenness.
(Editor's note: Be sure to look for the follow-up blog detailing Whitney's journey from brokenness to redemptive wholeness). 
Please Note: We moderate all reader comments, usually within 24 hours of posting (longer on weekends). Please limit your comment to 300 words or less and ensure it addresses the content. Comments that contain a link (URL), an inordinate number of words in ALL CAPS, rude remarks directed at the author or other readers, or profanity/vulgarity will not be approved.