Monday, May 27, 2019 @ 06:55 AM
ATTENTION: Major social media outlets are finding ways to block the conservative/evangelical viewpoint. Click here for daily electronic delivery of The Stand's Daily Digest - the day's top blogs from AFA.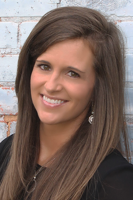 Whitney White
Children's Book Author
MORE
Last year, I asked a teenager why we celebrate Memorial Day. With no hesitation, she replied, "It's the first day of summer. That's when you have cookouts, start swimming, and remember the fun from the Memorial Days in the past."
I was stunned.
She had no idea it was meant to be a solemn time of honoring our bravest in battle who paid the ultimate price for our freedom. However, the more I thought about it, I realized that she is not alone in her thinking. Memorial Day is a holiday that's literally becoming a distant memory. The majority of children (and adults for that matter) aren't truly knowledgeable about it because most schools aren't in session to teach why we observe that special day. Much of our "greatest generation" is no longer here to share their personal wartime accounts or the stories of hardship and triumph passed down from generation to generation. Sadly, the vast majority of parents and grandparents today have grown accustomed to living in the residual blessings of those great patriots before us and have become far removed from the devastating effects of war. Since life in America is comfortable and convenient, we fail to stop and teach because we are just too busy enjoying the freedoms that we take for granted.
This was hardly the case over 150 years ago. What we now know today as Memorial Day was a deeply moving holiday that affected every citizen. At that time, our nation was completely broken. Every community had been impacted by death and destruction. Through tremendous despair and heartache, Americans were realizing how far they had drifted from God and the biblical principles our country was founded upon.
After the bloodiest war in American history came to a close in 1865, 620,000 soldiers had been killed, requiring the establishment of our country's first national cemeteries. Though it's still debated where the tradition actually originated, Americans in various northern and southern communities visited the graves or markers of their loved ones during the spring to decorate them with flags and flowers. The grieving women would gather the children and spend countless hours beautifying the national and local cemeteries. To honor their heroes, they would gather to pray, sing hymns, and share precious memories. It was a serious and emotional time for remembering husbands, fathers, sons, brothers, uncles, cousins, grandsons, and friends. It was a time of mourning as distraught women and children struggled to survive without the men who had been their protectors and providers.
On May 5, 1866, Waterloo, New York, was the first to make Decoration Day an official community-wide event. The town shut all businesses down so that every resident could visit and decorate the graves of the fallen soldiers.
Two years later, May 30th, was chosen as the annual national day of remembrance by General John A. Logan, leader of an organization for Northern Civil War veterans. That specific day was chosen because it wasn't the anniversary of any particular battle and spring flowers would be in bloom.
However, bitterness and division still plagued the hearts of many Americans. Southerners stubbornly refused to share the same day with the North because they didn't want to honor the Northern soldiers as well. So, they set aside their own special day to honor their Confederate dead.
Almost 50 years later, the North and South were forced to unite as one nation during WWI. With over 130,000 American casualties after the Great War, this shared experience finally bonded the Union and Confederate States. This turning point led them to begin observing Decoration Day together on May 30th to commemorate all American personnel who sacrificed their lives in any American war from the Revolutionary War to present.
Later in 1968, Congress changed the name from Decoration Day to Memorial Day and declared it a national holiday to be celebrated the last Monday in May, so that federal workers could have a three-day weekend. The change officially went into effect in 1971.
Presently, on the Thursday before Memorial Day, members of the Old Guard plant flags in Arlington National Cemetery at the front of approximately 280,000 headstones and the bottom of 7,000 cremated remains in only four hours. This tradition began in 1948.
The Memorial Day Observation Ceremony at Arlington includes a prelude from the United States Marine Corp Band, a full honor wreath-laying ceremony at the Tomb of the Unknown Soldier, and an observance ceremony. Normally, the President of the United States will attend this event that is free and open to the public.
Many cities and communities also have parades and ceremonies, but tragically, most Americans will kick off summer and enjoy their long weekend without giving a second thought to the ones who became memories in order for us to make memories.
As our greatest teachers are slipping away, it is imperative that we take the time to teach our children. If our country is to be truly one nation under God, our generation must put our devices down and carve out time in our busy schedules to cultivate a grateful generation who takes pride in the land of the free and the home of the brave. If we neglect to pass down the spiritual heritage of America, our children will become pliable pessimists, instead of proud patriots.
Though we are indeed comfortable and convenient, we are increasingly becoming complacent, void of morals, overtaken by idolatry, and more divided than ever. Let's not forsake this "National Day of Mourning" for those who bled and died for the blessings of liberty. If our children see that patriotism matters to us, it will matter to them.
Visit war memorials and national cemeteries. Learn the history of the battles, wars, and the brave men and women who fought in them.
Visit local cemeteries and place flags and flowers on the graves of servicemen. Count how many different wars are represented in one cemetery.
Attend parades and religious services.
Fly the U.S. Flag at half-staff until noon.
Wear red, white, and blue to show support of our country.
Purchase poppies from the local VFW.
Read books to children about wars and heroes.
Participate in the "National Moment of Remembrance" at 3:00 PM local time. This moment of silence was established by Congress in 2000 for our nation to respectfully unite and reflect upon the fallen.
Most importantly, pray. Pray with great appreciation for the 1.1 million heroes who have given their lives. Pray for the safety of our current servicemen and earnestly pray for the salvation of this blessed nation.
Only be careful, and watch yourselves closely so that you do not forget the things your eyes have seen or let them fade from your heart as long as you live. Teach them to your children and to their children after them (Deuteronomy 4:9).
Please Note: We moderate all reader comments, usually within 24 hours of posting (longer on weekends). Please limit your comment to 300 words or less and ensure it addresses the content. Comments that contain a link (URL), an inordinate number of words in ALL CAPS, rude remarks directed at the author or other readers, or profanity/vulgarity will not be approved.