Tuesday, September 24, 2019 @ 02:42 PM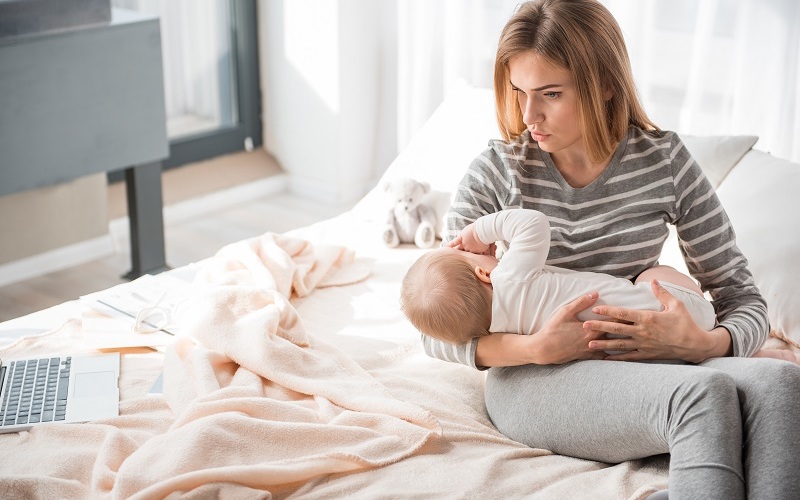 ATTENTION: Major social media outlets are finding ways to block the conservative/evangelical viewpoint. Click here for daily electronic delivery of The Stand's Daily Digest - the day's top blogs from AFA.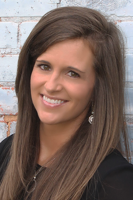 Whitney White
Children's Book Author
MORE
Nightmare. Horrific. Excruciating. Traumatic.
Those are the first words that come to my mind when I think of September 24, 2018.
As my husband and I dropped our three older boys off with family early that morning, we anxiously made the hour and a half drive to the hospital in labor. I felt fine and everything was going better than expected. We had a great conversation and even laughed at the long line of tractors and school buses that frequently pulled out in front of us.
We arrived at the hospital around eight o'clock and by ten labor was in full swing. Several complications began to occur through the course of the day and by five o'clock that evening it became evident that the baby was in distress.  I felt certain I wasn't going to make it. "Tell the boys I love them and I'm so sorry. I tried my best," I remember telling my husband.  Although I was crying out to God for Him to save my little boy, nothing in me believed he would survive the awful experience. I couldn't believe this was happening.
Around 6 o'clock the worried doctor and nurses began to work frantically, and the baby boy whose name means, "Blessed" finally made his grand entrance into the world.
However, we didn't get to enjoy him long. They whisked him away and we didn't get to see him again until nearly midnight. When they finally brought him to us, they told us he was having heart and respiratory issues and he couldn't hear. The nurse said that it wasn't uncommon for babies to fail the hearing test. She felt confident he would pass it on the next try. We were slightly bothered by this news, but above all we were abundantly thankful that he was alive and in our arms. He was truly a miracle.
Our next few days in the hospital, were filled with highs and lows. He continued to have heart and breathing issues, cried uncontrollably, had poor circulation, and again failed his hearing test.
"Talk to him…say his name," a nurse who was trying to help us feed him with a syringe kept saying. Tears blurred my eyes as I looked at his tiny, swollen body decorated with wires, fighting and struggling to eat. My entire body hurt and the stress of the unknowns were wearing on me. "Say his name," she gently urged.
"But he can't hear me," I managed to say through sobs. "They say he can't hear."
He rarely stayed in the room with us as they carefully kept him in the nursery to monitor him. We ended up staying a few extra days as his doctors continued to try to pinpoint the exact cause of his issues. His case was confusing since he looked perfectly healthy, yet we all knew something was just not right.
Before we were discharged, a very thorough doctor could only determine that he had two tiny holes in his heart, but was not overly concerned. A few days later at his next appointment, he failed another hearing test. For many months, he screamed non-stop around the clock and was unresponsive to eye contact, smiles, our voices, and noise.
Finally, specialists confirmed that not only could he not hear, but he hadn't been able to see either. He had been completely in the dark! Compassionate doctors prepared us to expect many developmental delays. Still unable to answer our many questions or determine the degree to which he was hearing and seeing, they also warned us that there could be neurological issues as well.
I knew there were things far worse than what we were going through, but I just couldn't understand. Hormonal, exhausted, and stressed, I wanted answers more than I wanted a full night's sleep! I desperately wanted him to be healthy. It broke my heart that he couldn't hear me singing to him. I cried as he cried, because my voice and my presence should have comforted him. Most of the time, it seemed as though he didn't even know me. How could my child that lived and grew under my heart for nine months not know my voice?
 "Sing to him," a godly friend of mine told me. "Don't stop singing to him. You tell him every day that he is a mighty man of God, made in the image of God."
I took her advice. I also went on to tell him, "I love you. I'm your mama. You're mine. One day you will hear me. One day you'll call me Mama. Your name is Asher and I'm going to keep calling you by name until you hear me."
 I told him when he slept. I told him when he ate. I told him when he stared right through me. I told him when he cried so loud, I couldn't even hear my own voice.
Then one day out of desperation, I was trying everything I could think of to quiet his wailing and calm my frazzled nerves. I began to play songs from the playlist on my phone, but he only cried louder. Eventually, I came to one particular song called "Multiplied" by NEEDTOBREATHE. Initially, we thought it was just coincidence, but he immediately became perfectly still and content. We were amazed. The chorus says,
"God of mercy sweet love of mine
I have surrendered to Your design
May this offering stretch across the skies
 And these Halleluiahs be multiplied"
That became "Asher's song." The very minute he would begin to cry, we raced to play his song and made sure to put it on repeat. My family quickly knew this song by heart.
Once I finally paid attention and let those words fall fresh on me, I wept. My son's silence illuminated the line, "I have surrendered to Your design." I needed to be reminded every single time that song played that whether my son could ever see, hear, walk, or talk, that he was fearfully and wonderfully designed by a magnificent Creator. Even though he was just a baby, I knew God was already writing a mighty story for Asher to tell in His time.
 Through this last year full of doctor's appointments, dirty diapers, and shouts of praise as we rejoice over every single milestone, I have felt the presence of God as never before. In the midst of Asher's struggles, I've realized there have been countless times in my life that I, too, have looked "perfectly healthy" and "fine" on the outside, but I have been broken, sickly, lost, and weak on the inside. Thankfully, our sweet God of mercy persistently whispers, whether I hear him and respond to Him or not, "Fear not: for I have redeemed thee, I have called thee by name; thou art mine" (Isaiah 43:1 KJV).
Through the months that I was also "in the dark," like Asher, and unable to understand God's plan, He never failed to faithfully and patiently "quiet me with His love and rejoice over me with singing" (Zephaniah 3:17 NIV).
Oh, the Father's love for us!
On this September 24, 2019, my busy little boy sees every tiny thing and knows to put it in his mouth. The holes in his heart have healed and with no delay he smiles and runs to hug us. He loves being outside to take in the wonder of God's creation. We are praying and believing that he will hear and speak to us, but no matter what, we surrender to His design! We pray that the gifts he has to offer will be stretched across the skies and these hallelujahs be multiplied!
 Amen and thank you, Jesus, for knowing us by name and continuing to call us when we cannot see Your hand, hear Your voice, and understand your plan.
This first birthday and all the ones to follow will forever be more than cake and balloons. We will "give praise to the Lord, proclaim His name; make known among the nations what He has done. We will sing to Him, sing praises to Him; and tell of all his wonderful acts" (Psalm 105:1-2 NIV).
Ears that hear and eyes that see- the Lord has made them both.
Proverbs 20:12
Please Note: We moderate all reader comments, usually within 24 hours of posting (longer on weekends). Please limit your comment to 300 words or less and ensure it addresses the content. Comments that contain a link (URL), an inordinate number of words in ALL CAPS, rude remarks directed at the author or other readers, or profanity/vulgarity will not be approved.