Wednesday, November 25, 2020 @ 08:44 AM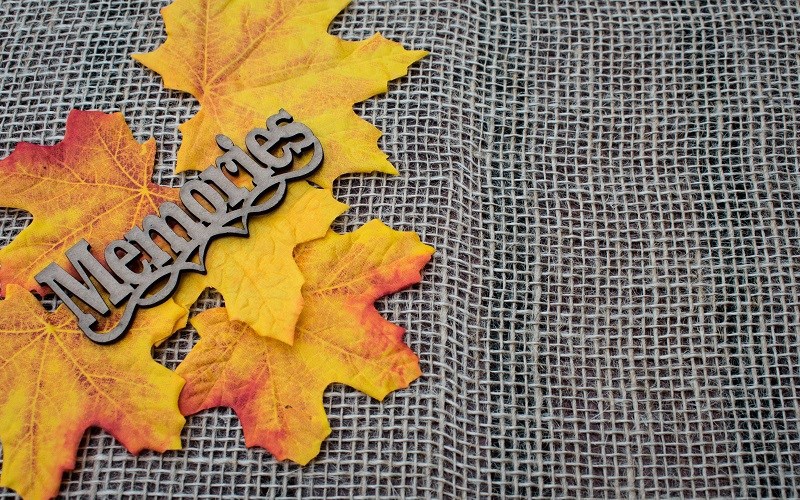 ATTENTION: Major social media outlets are finding ways to block the conservative/evangelical viewpoint. Click here for daily electronic delivery of The Stand's Daily Digest - the day's top blogs from AFA.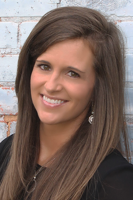 Whitney White
Children's Book Author
MORE
When I think of holidays, I think of my grandparents. Though we didn't actually celebrate on Thanksgiving Day, our Thanksgiving wasn't complete until we had given thanks with family at my Mama Bobbie and Papaw's house. For twenty-eight years of my life, our Thanksgivings consisted of chicken and dressing, old-fashioned chocolate pies with "calf slobber," football in the yard with cousins, napping on the couch after a great feast, great aunts and uncles visiting, men and boys going hunting while the women stayed behind to decorate for Christmas, and so much laughter.
Nine years ago, my grandfather passed away just before Christmas and two years ago my grandmother, the glue that held our family together and my very best friend, was called home unexpectedly. Needless to say, our holidays have never been the same since the matriarch of our family became a memory. We all follow my grandmother's recipes and try to replicate the same dishes, but they just don't taste the same. Our great aunts and uncles have also gone on to glory and the one house we all called home no longer belongs to us. The old, broken-in couches are gone, as well as the familiar living room where we shared stories, games, and pallets on the floor. We'll never again all gather around her dining room table that held countless memories and we no longer have the privilege of decorating her house for Christmas and excitedly making plans to return for another celebration. The laughter has faded and the heartache still lingers.
It's easy to become bitter and want to avoid the holidays altogether when your grief is great. We can be quick to become angry and question God when you feel blindsided and your heart is breaking. Our first Thanksgiving without Mama Bobbie came just three months after her passing. We were devastated.  It was hard for me to see any blessings through the blur of tears.  It was difficult to be thankful when her empty chair was a perfect representation of the emptiness felt in my heart.
As I think back to the struggles of the Pilgrims from the first Thanksgiving, I believe they could relate to some of these feelings. By faith, they excitedly left the comforts of their homes in 1620 in search of a new world where they believed their dreams would come true. They desired a better life for their families and freedom to worship their Father in heaven. However, they, too, were blindsided by tragedy. Nothing about the voyage was easy. Powerful storms beat against the tiny, cramped ship nearly leaving them shipwrecked. Diseases like scurvy took them by surprise. Starvation, seasickness, discomfort, feuding, and unsanitary conditions all became a new, unexpected way of life. Once they landed in Plymouth, they endured harsh winters, brutally hard work, and fear of Indian attack. This adventure was certainly not what they had imagined.
It would have been understandable for them to become bitter and angry. It would have been easy for them to question why God would allow such heartache when they were seeking a better way to serve Him. It would have been much easier for them to have turned the Mayflower around and head back when the seas began to rage against them. Once the winter and freezing rain set in at Plymouth, no one would have blamed them for loading back up and returning to the comforts of the warm homes they once knew.
But they pressed on. After the most trying year of their lives, they celebrated the first Thanksgiving in 1621. They had lost half the loved ones they began the trip with. Women were widowed in a strange world. Men who believed they would be providing a better life for their families buried their wives and children. Excited children who placed their faith in their parents became orphans and grew up far too soon.
The Pilgrims had not been allowed to bring many possessions with them on board the Mayflower. In fact, the majority of them arrived in America sixty-six days later wearing the same clothes they had on the day they boarded the ship. Their most priceless possessions were the family members they made plans to share hopes and dreams within America; however, they were forced to watch them die agonizing deaths. Those who remained were devastated and felt the searing sting of death.
As they gave thanks in 1621 for God's protection and provision, I'm sure they also thought of all the extra chairs that would have been placed around their table. Yet through the grave circumstances they experienced, they gave thanks to God and remembered their family members and friends who shared their same vision and values. They had a fierce determination to remain faithful and honor their loved ones.
We have a tradition called the "Thankful Pumpkin" in our home. Every year we take a large pumpkin and write on it the things we are thankful for throughout the month of November. It's entertaining to see what the boys are thankful for each day, and it becomes a challenge because all five of us list something different every day and no one can repeat anything that's already been listed. For the past three Thanksgiving seasons without Mama Bobbie, Jesus is the first name written on the thankful pumpkin by my boys and the very next name they list is Mama Bobbie.
So many people hurt through the holiday season as a result of losing the ones they love, but what a lesson my dear boys have taught me through their childlike faith! Instead of focusing on how things are different and the things we lost when Mama Bobbie went to heaven, they are most thankful for her and the things she left with us!
I am abundantly thankful this season for a Savior who gave His life for us, so that we may have eternal life with Him and the ones we love. I am grateful that we don't grieve His death, for death could not hold Him! He is alive! If we were faced with suffering like the Pilgrims and everything we had was stripped from us, our great Redeemer would still be plenty to be thankful for!
I am also thankful for those salty saints who persevered through trial in order for us to celebrate Thanksgiving in the land of the free and the home of the brave.
My heart will always long for my precious grandparents (especially during Thanksgiving). The tears may continue, but I will choose to be thankful for the traditions they began and the thankfulness they displayed. I will rejoice in the godly heritage and values they granted us. The laughter still may not be quite as loud for some time, but I will be thankful for the happiness they gave to us and the smiles we shared. Like the Pilgrims and my boys, I choose thankfulness in spite of the loss. I will be thankful for the twenty-eight years of blessings I did share with my grandparents and no matter what, I will give thanks to the Lord, for He is good; His love endures forever (1 Chronicles 16:34).
There is a time to weep and a time to laugh; a time to mourn and a time to dance (Ecclesiastes 3:4).
You turned my wailing into dancing; you removed my sackcloth and clothed me with joy, that my heart may sing to you and not be silent. O Lord my God, I will give you thanks forever.
Psalm 30:11-12 NIV
(Editor's note:  This was originally published by The Stand in November 2017, yet its relevance continues for all of us.)
Please Note: We moderate all reader comments, usually within 24 hours of posting (longer on weekends). Please limit your comment to 300 words or less and ensure it addresses the content. Comments that contain a link (URL), an inordinate number of words in ALL CAPS, rude remarks directed at the author or other readers, or profanity/vulgarity will not be approved.