Friday, April 8, 2022 @ 9:03 AM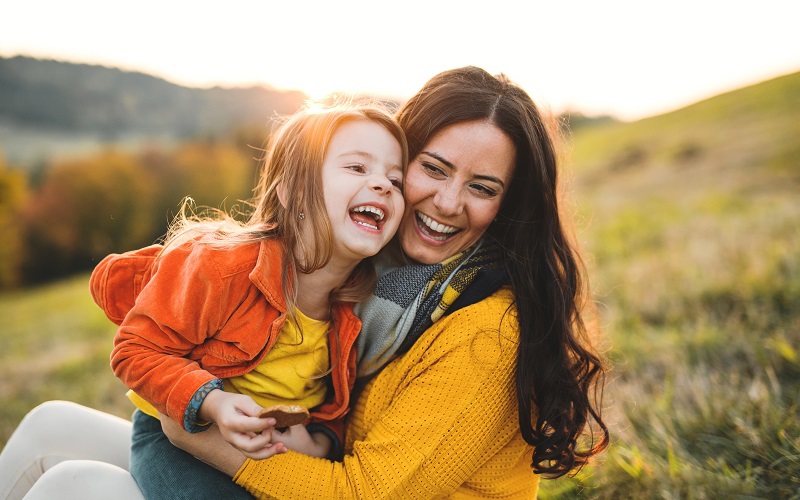 ATTENTION: Major social media outlets are finding ways to block the conservative/evangelical viewpoint. Click here for daily electronic delivery of The Stand's Daily Digest - the day's top blogs from AFA.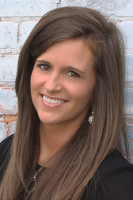 Whitney White
Children's Book Author
MORE
A few weeks ago, my family, along with another homeschool family, visited our magnificent Mississippi Capitol. In the weeks leading up to the trip, my three older boys had studied the history of the Capitol, the branches of government, and our state's elected officials.
Before we even began our tour, they were searching for the faces we had printed off the internet and pasted on a poster; however, it felt like a real-life "Where's Waldo" puzzle with all the busy men in suits buzzing around.
Having had the privilege to meet the governor late last year, the boys were anxiously hoping to meet our lieutenant governor, mainly because he has the most memorable campaign commercial of all time.
My aunt, who has worked in the Capitol for years, also met us and brought her grandson along for the field trip. So, in all, there were five, growing-by-the-minute middle school boys and one precious 6-year-old sister.
As we toured all four floors and then sat in the gallery to observe the House members in session (followed by the Senate), I loved watching my friend interact with her daughter. Since I have five sons, I was intrigued by their sweet conversations.
Immediately, I noticed that my friend referred to her daughter, Natalie, as "girl." Although it would fit her, she didn't call her "little missy," "sweetheart," or "sissy."
 Just, "girl."
Not "girl" as if she were talking to a beloved pet saying, "Come here, girl!" And not "girl," as two friends would refer to each other. More like, "Okay, girl, are you ready to tackle all of these steps?"
Obviously, it was a term of endearment like I would refer to my boys as "buddy." Yet, in this one little word, she repeatedly conveyed love, encouragement, strength, and pride in the fact that Natalie is a fearfully and wonderfully made girl with the ability to conquer anything.
Later in the day, we were able to mingle and meet many humble servants of our state. All the while the boys' eyes were steadily scanning the halls, banisters, and stairways trying to spot the men they had studied. We came to a roped-off area on the Senate floor and just as we were about to walk away, out came Delbert Hosemann from his office. As his bodyguard walked in front of him, the boys were all straightening themselves and preparing to shake the lieutenant governor's hand, just in case he noticed them. My 9-year-old kept whispering, "Get your phone; take his picture!"
Mr. Hosemann seemed to be preoccupied, but the sight of the tiny girl in amongst all the boys must have softened his heart. He suddenly stopped, bent over to look her in the eye, and said, "Hey there, little girl, what's your name?"
"Natalie," she replied with confidence and maturity.
At that, he wished her a good day and immediately walked onto the elevator. The boys all stood speechless and maybe a little jealous, while Natalie nonchalantly continued on with her parents. Our tiny first-grader had no clue who she had just met, yet she was most satisfied that "the girl" seemed to have won the prize for the day!
                                                          ***
Two weeks ago, the first black woman in the history of our nation to be nominated to serve on the highest court in the land was asked to give the definition of a woman during her confirmation hearing.
She quickly replied, "No, I can't. Not in that context. I am not a biologist."
I have to admit, initially I was quick to judge. Her inability to give a definition angered me. In my opinion, this was probably the simplest question ever asked. This should have been a no-brainer, but she completely bombed the question.
The more I thought about it, though, I was reminded of how many times I have been put on the spot and couldn't come up with an answer or correct definition. So, aside from the obvious difference in male and female chromosomes, I began to think about how I might have answered that question under pressure. However, this proved to be harder than I thought.
Though women are all females born with the body parts to produce life, we are not all mothers.
Not all women have the same female organs. Some of us have had hysterectomies, partial hysterectomies, or an ovary removed.
Not all women are nurturers.
Some women are completely selfless, and some are entirely selfish.
Some women are homemakers and homeschool moms.
Some women work outside the home, raise kids, and manage a home.
Some women are athletic, while others are academically inclined … and some are both.
Some women are soft-spoken and frail, and some are bold as they battle on the front lines.
Some women are national leaders, and some women are nurses who give hope.
Some women are single moms, and they are the toughest of us all.
To give Mrs. Ketanji Brown-Jackson the benefit of the doubt, it is a challenge to define women in simple terms because we are all so different and blessed with unique traits and strengths. We are made in the very image of an almighty God whose creativity is breathtaking and absolutely perfect.
Yet, sadly, I don't think this was a mistake or that she was caught off guard. I believe she fully knows what a woman is. She takes pride in being the first black woman in this position. She is raising two daughters. She professes to be a Christian. She is highly educated and to define the term woman correctly would be to undercut the Left's position in the transgender debate.
As this story made headlines for days, I thought back to my little friend, Natalie, an innocent girl who has not been influenced by Disney's repulsive agendas or the public school's gender confusion curriculum. She is a little girl who is cherished by her father, educated by her godly mother, protected by her older brother, and respected by her friends. She is tenderhearted, tough as nails, and proud to be a girl. The thought of being anything else has never crossed her mind. She loves the Lord and is confident in who He created her to be.
Although she is not a biologist either, I decided I would ask her what her definition of a woman is. Surprised by this basic question, here was her immediate response:
"What is a woman? Well, they have eyes and one nose, and grown-up teeth. They have legs, a body, hair, and feet. They sometimes wear dresses or black leggings, necklaces, and nail polish. God made Adam by dust and Eve from Adam's side. But other women don't get made by men's sides. Men and women are both people, but they are different. Women can have babies. Men don't give babies milk that comes from the mom. Women can have long hair, and their faces look like women, but even if women have short hair that doesn't mean they change to a man! Sometimes men have a man bun, but they have eyeballs, teeth, and fingers like women. God made boys and girls different, though. Very different."
Having only lived six short years, this "girl" had no trouble giving a definition of a woman!
I encourage every American to pray for our leaders without ceasing! It's a slippery slope when our highest judges rely on opinion rather than absolute truth, which is the Word of God … especially when they claim to be a believer.
As a professing Christian, pray that Mrs. Ketanji Brown-Jackson would maintain her faithfulness to God rather than to any party or political agenda. Pray for her to stand on truth with boldness to do the right thing and always uphold the biblical principles this great nation was founded upon. As morals and biblical convictions are disappearing within the majority of our leaders, so are our liberties. 
For although they knew God, they neither glorified Him as God nor gave thanks to Him, but their thinking became futile and their foolish hearts were darkened. Although they claimed to be wise, they became fools (Romans 1:21-22).
Please Note: We moderate all reader comments, usually within 24 hours of posting (longer on weekends). Please limit your comment to 300 words or less and ensure it addresses the content. Comments that contain a link (URL), an inordinate number of words in ALL CAPS, rude remarks directed at the author or other readers, or profanity/vulgarity will not be approved.